Pete Davidson Movie 'The King of Staten Island' Will Play Tribeca After SXSW: What's It About?
The Tribeca Film Festival announced their lineup on March 3 and one of the headlining movies is The King of Staten Island, starring Pete Davidson. The first reviews for Staten Island will come out of Tribeca after its world premiere at the South by Southwest Film Festival. After SXSW, Tribeca is a big showcase for the film.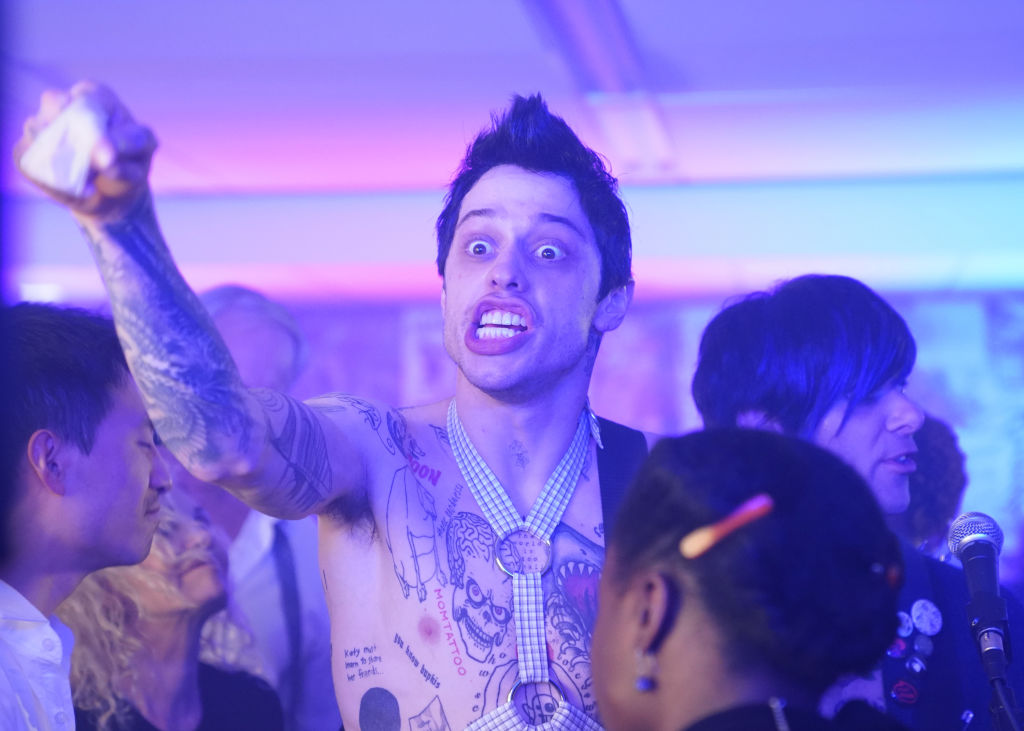 Judd Apatow wrote and directed The King of Staten Island. Here's a look back at Davidson's career and the synopsis Tribeca provided for his latest film.
Pete Davidson on 'SNL' and in movies
Pete Davidson joined the cast of Saturday Night Live in 2014. Before that he had done an episode of Brooklyn Nine-Nine and a film called School Dance, but SNL made him a household name. That, and his relationships with celebrities like Ariana Grande and Kate Beckinsale. Davidson was also open about his struggles with addiction and depression.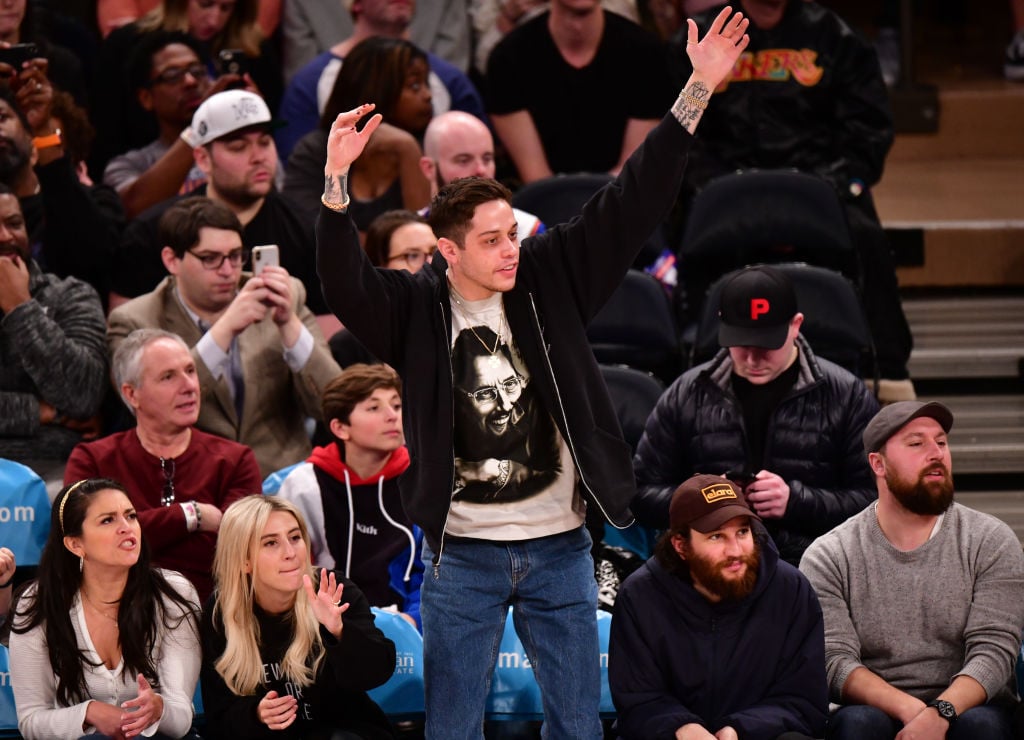 Davidson worked with his King of Staten Island director Apatow before on Trainwreck. He played a patient of Bill Hader's doctor character. 2019 was the year of Pete Davidson movies. He went uncredited in What Men Want but starred in Set It Up, the Motley Crue biopic The Dirt and the Sundance premiere Big Time Adolescence.
Big Time Adolescence was Davidson's largest role. King of Staten Island claims to be his first starring role which is technically true. He's a costar with Griffin Gluck in Big Time. Davidson plays Zeke, an ex-boyfriend of Mo (Gluck)'s sister who still hangs out with Mo. Zeke is Mo's way into parties, drugs and being cool. The movie premieres on Hulu March 20. Davidson is also in The Jesus Rolls which opened Feb. 28.
Pete Davidson in 'The King of Staten Island'
The Tribeca Film Festival describes The King of Staten Island with the following synopsis:
"Judd Apatow directs Staten Island's own Pete Davidson–in his first starring film role–in this bracing, emotional comedy about a burnout who has to learn to let go of the past and finally grow up."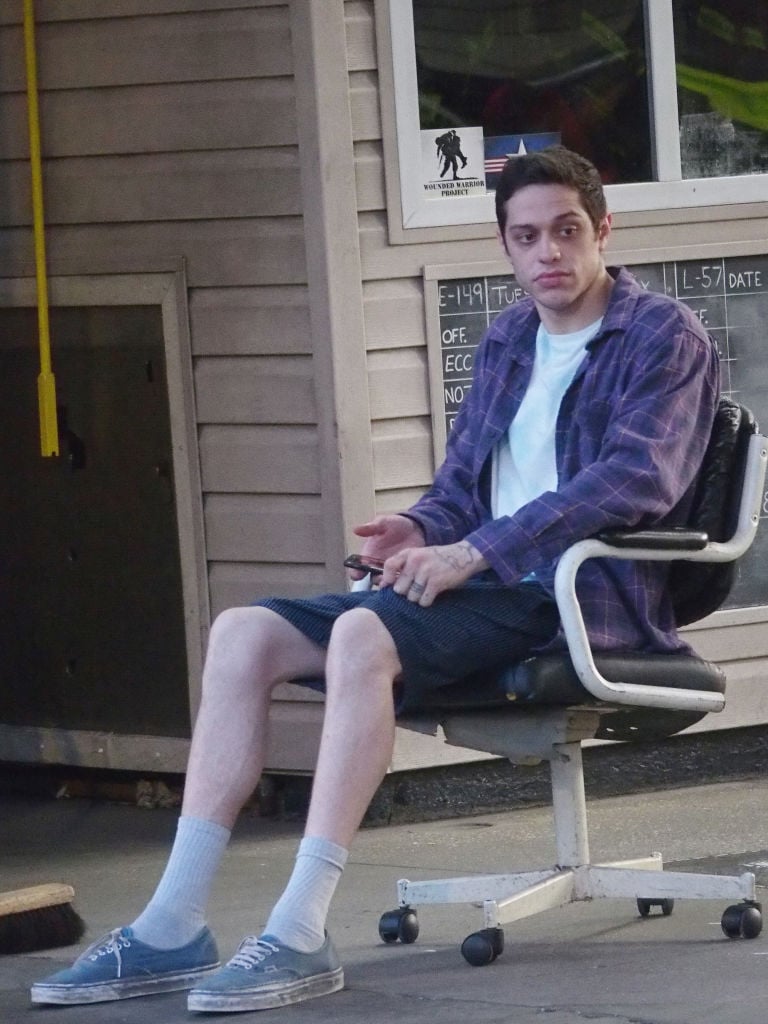 Davidson stars along with Marisa Tomei, Bill Burr, Bel Powley, Maude Apatow, Ricky Velez and Steve Buscemi. Universal Pictures will release The King of Staten Island June 19.
More stars at Tribeca
The Tribeca lineup is full of more star powered movies. Hugh Jackman stars in HBO's Bad Education, the true story of a high school superintendent's embezzlement scandal. Adrien Brody stars in the crime drama Clean. Jack Black produces Happily, a dark romantic comedy about a couple (Joel McHale and Kerry Bishe) faced with an intervention because of their public displays of affection.
Lilly Collins and Simon Pegg star in the drama Inheritence, about a surprising secret inheritance. Drew Barrymore trades places with her double in The Stand-In. Elisabeth Moss's Sundance movie Shirley will also play Tribeca.
Citizen Penn follows Sean Penn's real life Haiti relief efforts. Laverne Cox, Lilly Wachowski and Chaz Bono are featured in the trans representation documentary. Awkwafina and other comedians talk about their moms in the doc Call Your Mother. Don't Try to Understand follows DMX after he gets out of prison. The Go-Gos will also be at Tribeca with their Sundance documentary. 
For a complete list of films, visit The Tribeca Film Festival.