Pete Davidson Reveals the Moment He Knew His Relationship with Ariana Grande Was Over
Pete Davidson just opened up about the reason his relationship with Ariana Grande ended.
Pete Davidson and Ariana Grande were one of the hottest couples of 2018, but by the end of the year, the romance was over.
While many people were shocked by the news, it wasn't exactly jaw-dropping for Davidson, who recently admitted that he saw the breakup coming.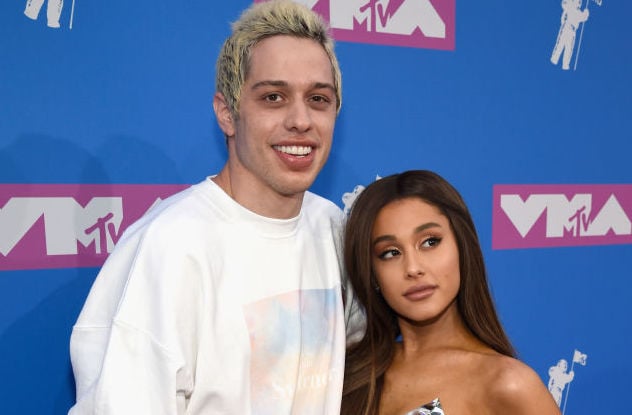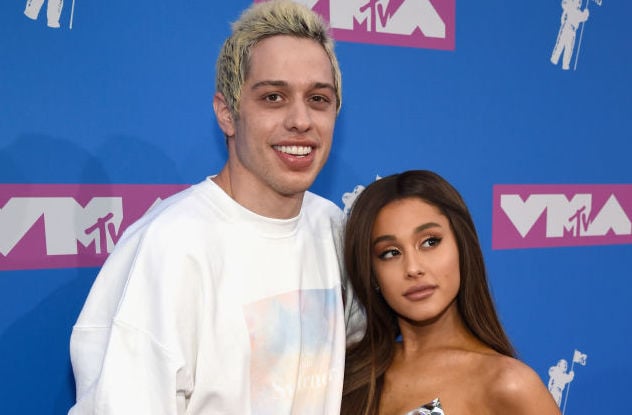 A quick recap of Pete Davidson's relationship with Ariana Grande
Following her May 2018 split from rapper Mac Miller, Grande bounced back with Davidson. The romance took off at lightning speed, with the pair getting engaged in June after a few weeks of dating.
Davidson later told GQ that he fell in love at first sight and instantly knew he wanted to marry Grande.
"The day I met her, I was like, 'Hey, I'll marry you tomorrow,'" he explained. "She was calling my bluff. I sent her a picture [of engagement rings]. I was like, 'Do you like any of these?' She was like, 'Those are my favorite ones,' and I was like, 'Sick.'
Davidson eventually decided on a 3-carat sparkler worth an estimated $100,000 and popped the question.
The engagement only lasted for a few months before they broke up
Grande and Davidson were engaged for four months before calling off the engagement in October 2018. A source told People at the time: "It was way too much too soon. It's not shocking to anyone."
It wasn't just the quick engagement that overwhelmed them. Sources added to TMZ that Miller's sudden death on Sept. 7, 2018, played a major part in the split.
Miller, who openly dealt with substance abuse throughout his lifetime, died from an accidental drug overdose at the age of 26.
"Ariana was in an incredibly dark place following her ex-boyfriend's apparent fatal overdose. She didn't blame herself—she feels she did everything she could to get him sober—but it left her an emotional wreck," sources told the outlet of the singer, who dated Miller for more than two years.
His death apparently made Grande realize that she "couldn't be fully invested in her relationship with Pete, and she had rushed into a looming marriage way too fast by getting engaged."
Pete Davidson said he knew his relationship with Ariana Grande was doomed after Mac Miller's death
In a Feb. 24 interview with radio host Charlamagne Tha God, Davidson admitted that he tried to support Grande as she grieved Miller's death.
"I think I said, like, 'I'll be here until you don't want me to be here,'" he began. But, he said, it was such a tough time that it became difficult to continue their relationship.
"I pretty much knew it was over around after that," Davidson continued. "That was really horrible and I can't imagine what that sh*t is like. That sh*t is just terrible. All I do know is that she really loved the sh*t out of him and she wasn't putting on a show or anything. That was f*cked up and prayers to his family and all of his friends, still."
Even though their romance did not work out, Davidson and Grande seem to have mutual respect and love for each other. The comedian went on to call Grande a "wonderful person" on Saturday Night Live and said he "genuinely wish[ed] her all the happiness in the world." We're glad to see it.