Pete Davidson Was a Self-Proclaimed 'Slutty Nun' in His 2021 Met Gala Dress
Pete Davidson brought his own style to the Met Gala in a black dress paired with a white suit jacket. The actor used his quick wit to describe his fashion-forward outfit as a first-time attendee of the glamorous yearly event.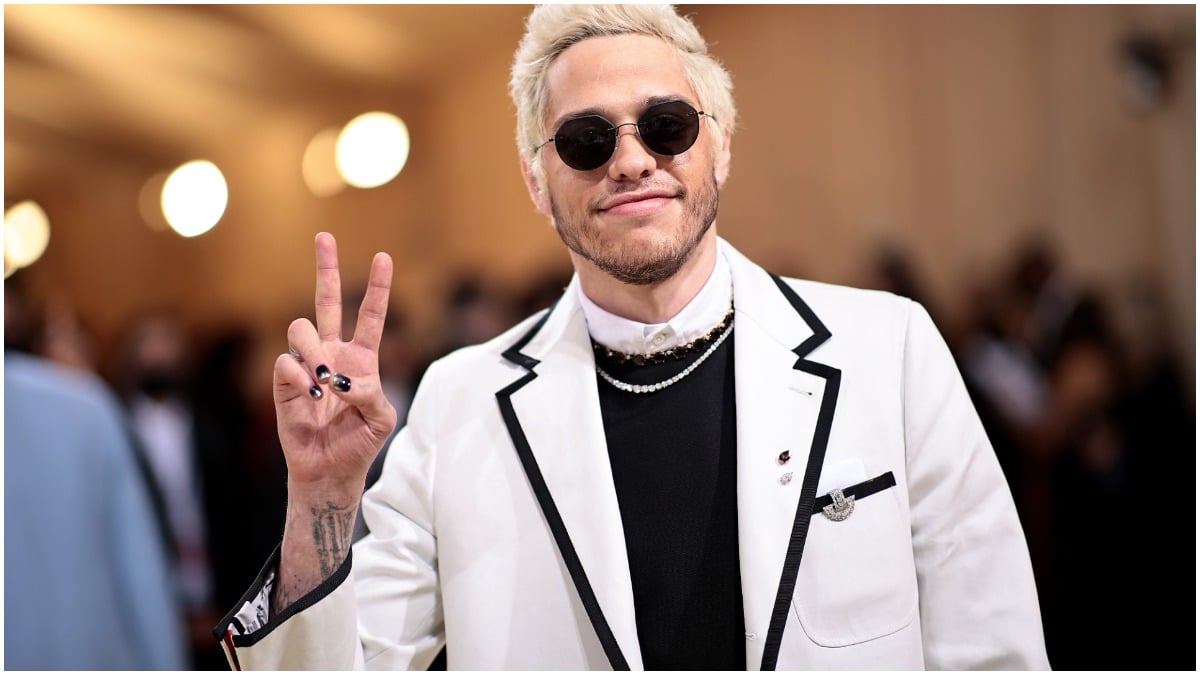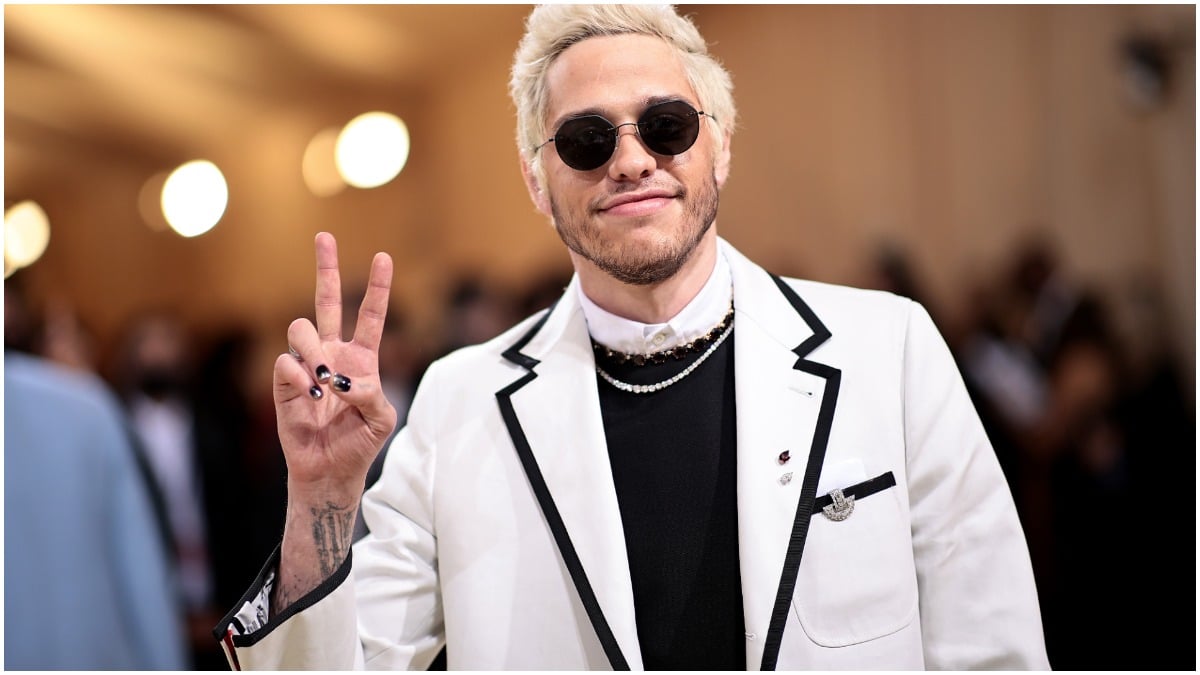 Pete Davidson's fashion flubs
Growing up in the New York borough of Staten Island, Davidson claims fashion was not foremost on his mind.
In an interview with GQ, he said that "there is zero style in Staten Island" and claimed Staten Islanders mostly wore "fire department T-shirts and police department T-shirts and local bagel shop [merch] and all that stuff."
As a young man, the Saturday Night Live favorite drew his style inspiration from predecessor Adam Sandler. The Uncut Gems star favored oversized tees and basketball shorts. During his early days on the late-night talk series, Davidson wore graphic tees with low-slung jeans. Paired with his many tattoos, it gave the comedian a careless attitude.
Davidson was surprised when asked to be a guest of designer Thom Browne at the Met Gala. Davidson let Browne take the lead when it came to what he should wear. He took a fashion risk by pairing a black dress with a white jacket, and combat boots.
The 'Saturday Night Live' star said he looked like a 'slutty nun'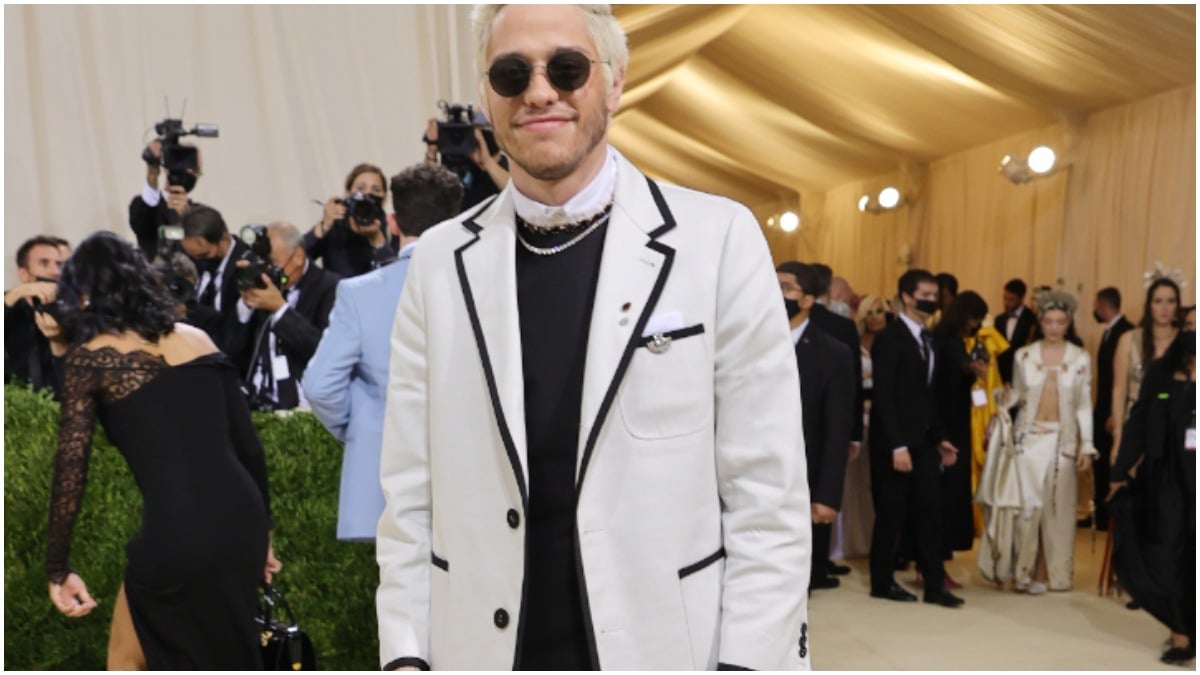 RELATED: 4 Times Pete Davidson Expressed His Love for Another Celebrity Through Jewelry
Upon hitting the red carpet solo for the event, all eyes were on Davidson. He bleached his hair because the team at Thom Browne thought the platinum color would look best with his outfit.
"When I was first told I would maybe have the opportunity to attend. I thought it was a joke," Davidson told GQ ahead of his red carpet walk. "I'm excited for how easy it is to pee. You can literally just lift it up," he said.
"If you're gonna wear a dress," Davidson says, "what better way or place to do it than the Met."
"I'm really excited and really stoked that they thought I could pull this off, which is hilarious," he noted.
Davidson later said on the red carpet that his inspiration was a "slutty nun."
He admitted his Staten Island pals wouldn't understand why he wore a dress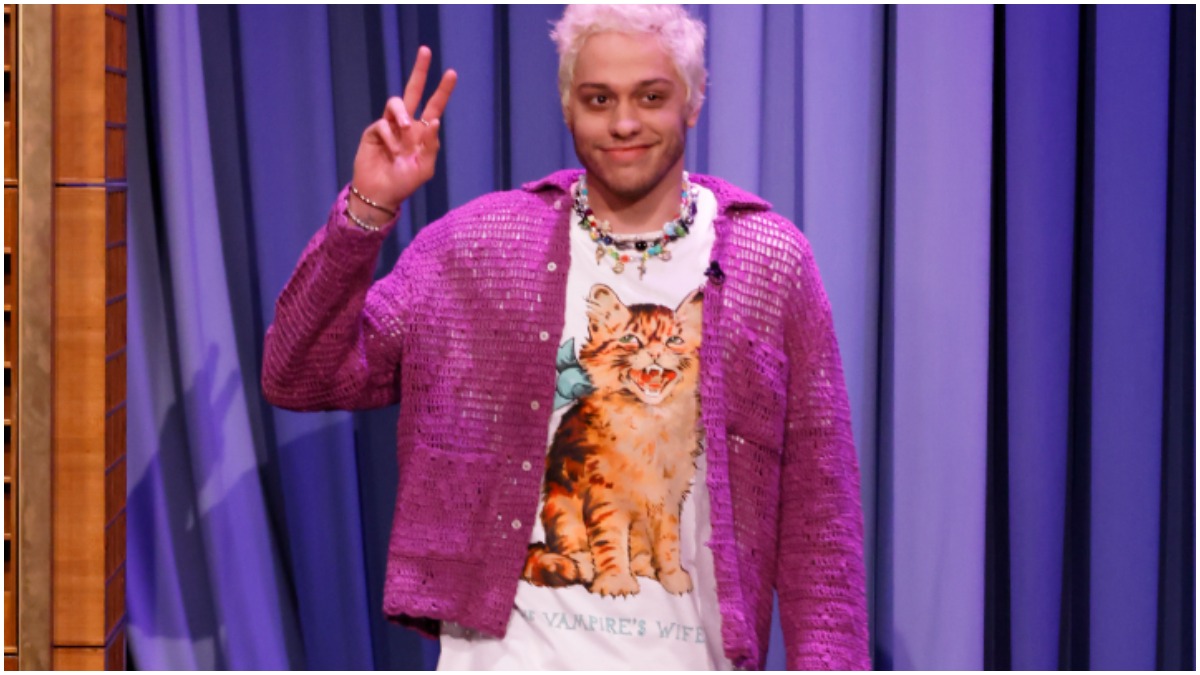 RELATED: Pete Davidson Compared His Mom to 'SNL' – 'No Matter What I Do, I'm Never Asked to Leave'
Davidson knew he would get a reaction to his "slutty nun" outfit. He anticipated what his Staten Island pals may think when they realize he wore a dress on the red carpet.
"They're gonna be like, I don't understand it, but good for you. What are you, a nun? I already know all the comments," he said.
Davidson decided to add his own touch to the outfit. It's one he felt would push the envelope of fashion even further.
"I'm definitely wearing no underwear. It would be so funny," he quipped.
Pete Davidson is part of the cast of Saturday Night Live. The show will return to NBC beginning Saturday, October 2 at 11:35 p.m. EST.