Pete Davidson's Trip to Rehab Wasn't Just About Sobriety
Pete Davidson is a comedian who became popular a few years ago as one of the youngest cast members of Saturday Night Live. Although Davidson's career has been going well, his personal life has been affected a lot by his sudden fame.
Davidson has talked about going to rehab to treat his drug use. However, that was not the only reason why he sought help. He recently had another stint in rehab, and there is actually another shocking reason why Davidson decided to get help.
Pete Davidson has been open about going to rehab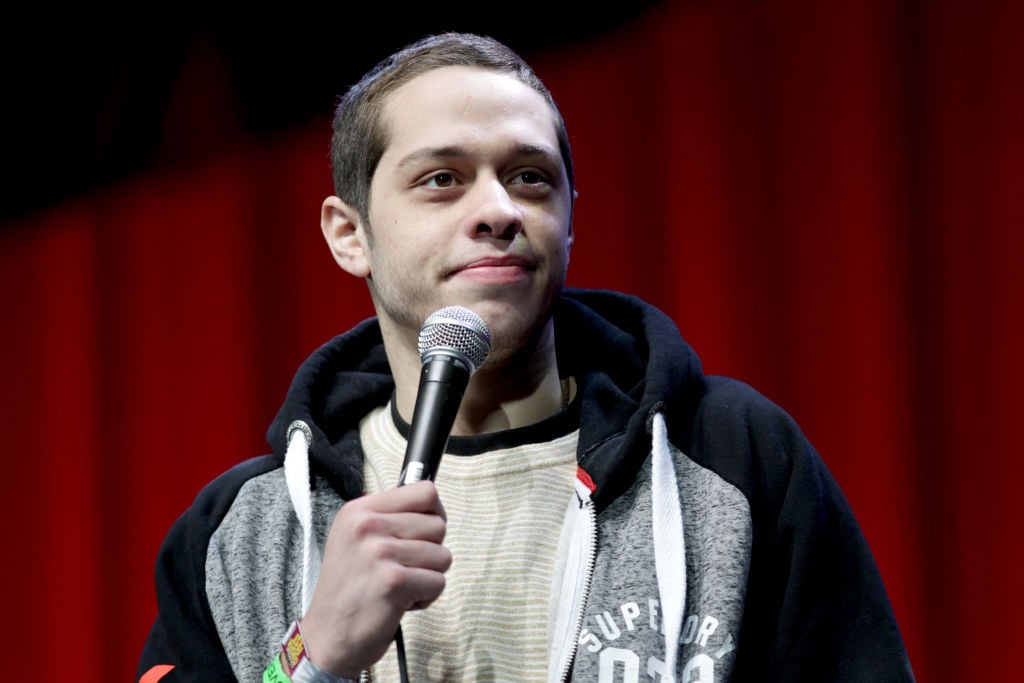 While some celebrities do not want to share with others that they are struggling behind closed doors, Davidson has actually been very open with fans about some things that he goes through in private.
For instance, he usually never shies away from discussing his history of substance abuse. In 2017, he revealed that he had been getting help for drug use and was sober after many years.
In December 2019, he also made it known on SNL that he was going to rehab. The comedian said: "I'm going on a little 'vacation.' You know, the kind of vacation where insurance pays for some of it, and they take your phone and shoelaces. And you have roommates but it stills costs like, $100,000."
During a stand-up show in February, Davidson confirmed with fans that he went to the Sierra Tucson treatment center in Arizona.
Pete Davidson also went to rehab for his mental health
Davidson has been quite open about some of his mental struggles as well. He has shared that he suffers from anxiety disorder and depression. In 2017, he also revealed that he was diagnosed with borderline personality disorder.
In his interview with Charlamagne Tha God, Davidson revealed that his recent stint in rehab has been about working on his mental health. For him, rehab is a big part of dealing with his mental struggles, and he isn't afraid to let everyone know this.
"I have to get my meds re-adjusted all the time," he said. "I have in between bipolar and borderline and PTSD and sh*t from my childhood, so I have to go and get re-adjusted every once in a while. I don't think going to rehab is that big of a deal. I think it's like a really strong, powerful thing."
He also praised rehab for helping people get to the root of their problems, especially since rehab programs require patients to be sober for a period of time, which allows doctors to diagnose them more efficiently.
Pete Davidson has been through a lot in the past year
It's not difficult to see why Davidson's mental health has not been the best this past year. In 2018, he and Ariana Grande got engaged after a short time of dating each other. The two of them ended up calling off their engagement later that year after Grande's ex-boyfriend, Mac Miller, passed away from a drug overdose.
Davidson even shared with Charlemagne Tha God that he knew Grande still loved Miller a lot when he watched her grieve his death. Davidson said: "I pretty much knew it was over around after that. That was really horrible and I can't imagine what that sh*t is like. That sh*t is just terrible. All I do know is that she really loved the sh*t out of him and she wasn't putting on a show or anything. That was f*ked up and prayers to his family and all of his friends, still."
He has also been in a few short-term relationships since his breakup with Grande.