Peter Dinklage Had a Hilarious Response to Being Called a 'DwILF' Sex Symbol by Playboy: 'I Don't Believe Any of It'
Some have labeled Peter Dinklage to be a "DwILF' because of his sex symbol status — thanks in no small part to his role in 'Game of Thrones.'
Game of Thrones actor Peter Dinklage is probably the most famous little person alive, and with that fame comes an opportunity to shed light on one's community. However, Dinklage has always had a bit of an ambiguous relationship with the idea of being a symbol for little people. Though he naturally has been a zealous advocate for himself, he also has complicated feelings about what it means to be such a symbol. On different occasions, he's been hailed for his work, in some ways more serious than others. At one point, Peter Dinklage was described as a "DwILF" by iconic magazine Playboy. This was at a major point in his fame, yet the actor was skeptical. What was the cause for this skepticism?
Dinklage doubts he's an actual sex symbol, or a 'DwILF'
Game of Thrones was notorious for the number and explicit nature of its sex scenes, and therefore, the actors on the show would have carried that association. As Tyrion Lannister, Dinklage was no exception. He frequently appeared in explicitly sexual scenes, leading to memes about his character and even a YouTube video entitled "Peter Dinklage gets so much p—-y" (an allegation Dinklage denies).
An interview with Playboy, therefore, would have to bring this matter up. And it did. In 2013, Dinklage answered 20 questions for the magazine on various topics, including his newfound sex symbol status. However, Dinklage didn't buy it. When Playboy informed him he was being called a DwILF (Dwarf I'd Like to F—), Peter Dinklage said he "takes it with a grain of salt."
"It's nice that people are thinking outside the box, but I don't believe any of it for a minute," he explained. "Women still go for guys who are six-foot-two."
Dinklage has a complicated relationship with celebrity activism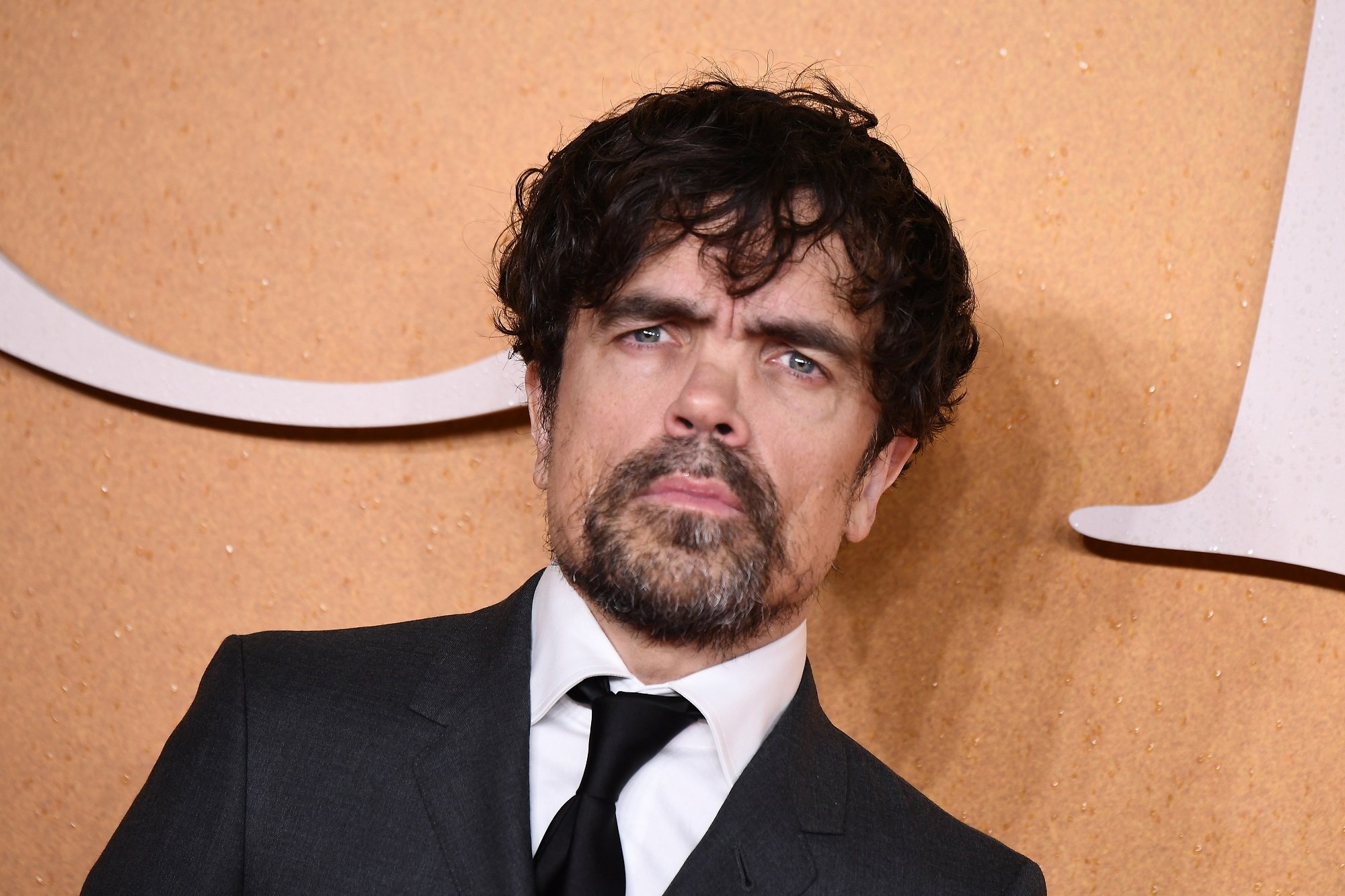 Dinklage is known as someone who's made the world more aware of the dwarfism community, but that wasn't really his goal. In the interview with Playboy, the magazine brought up his 2012 Golden Globes speech, in which he drew attention to an incident of dwarf tossing. Dinklage said that he didn't "want to be one of those actors with their political causes," but at the same time, felt a need to speak up.
The interview also addressed the M-word, a common pejorative for little people. Dinklage likened it to the N-word to give an idea of its effect on little people, though he also acknowledged that many choose to reclaim it and some even prefer the term. Dinklage clearly has strong thoughts on the relationship between little people and broader society, even if he's uncomfortable with the onus of being a community representative.
Dinklage has recently stirred controversy over 'Snow White' criticism
DwILF or not, Peter Dinklage continues to be a somewhat unwilling figurehead for little people. In January 2022, Dinklage criticized Disney for its upcoming remake of Snow White and the Seven Dwarfs. Disney cast Latina actress Rachel Zegler in the lead role, which has been hailed as an important step for representation, yet seemingly did nothing to change the portrayal of the eponymous seven dwarfs.
On an episode of WTF with Marc Maron, Dinklage criticized this as hypocritical, as the original story still perpetuated stereotypes that he saw as harmful to the community. While other little people in entertainment have disagreed with Dinklage, it's not an unjustified criticism. It seems Dinklage will have to embrace the bully pulpit for now.