How Peter Jackson Got The Beatles to OK 'The Beatles: Get Back': 'There Was Trepidation on His Face'
The Beatles did not like Michael Lindsay-Hogg's 1970 film, Let It Be. Since Lindsay-Hogg released it during their messy breakup, they forgot that it captured some of their last great moments together as a band. They, the press, and fans only ever saw it as a breakup film.
So you can imagine how nervous Jackson was when he had to tell Paul McCartney and Ringo Starr he was planning on releasing the film's unseen footage.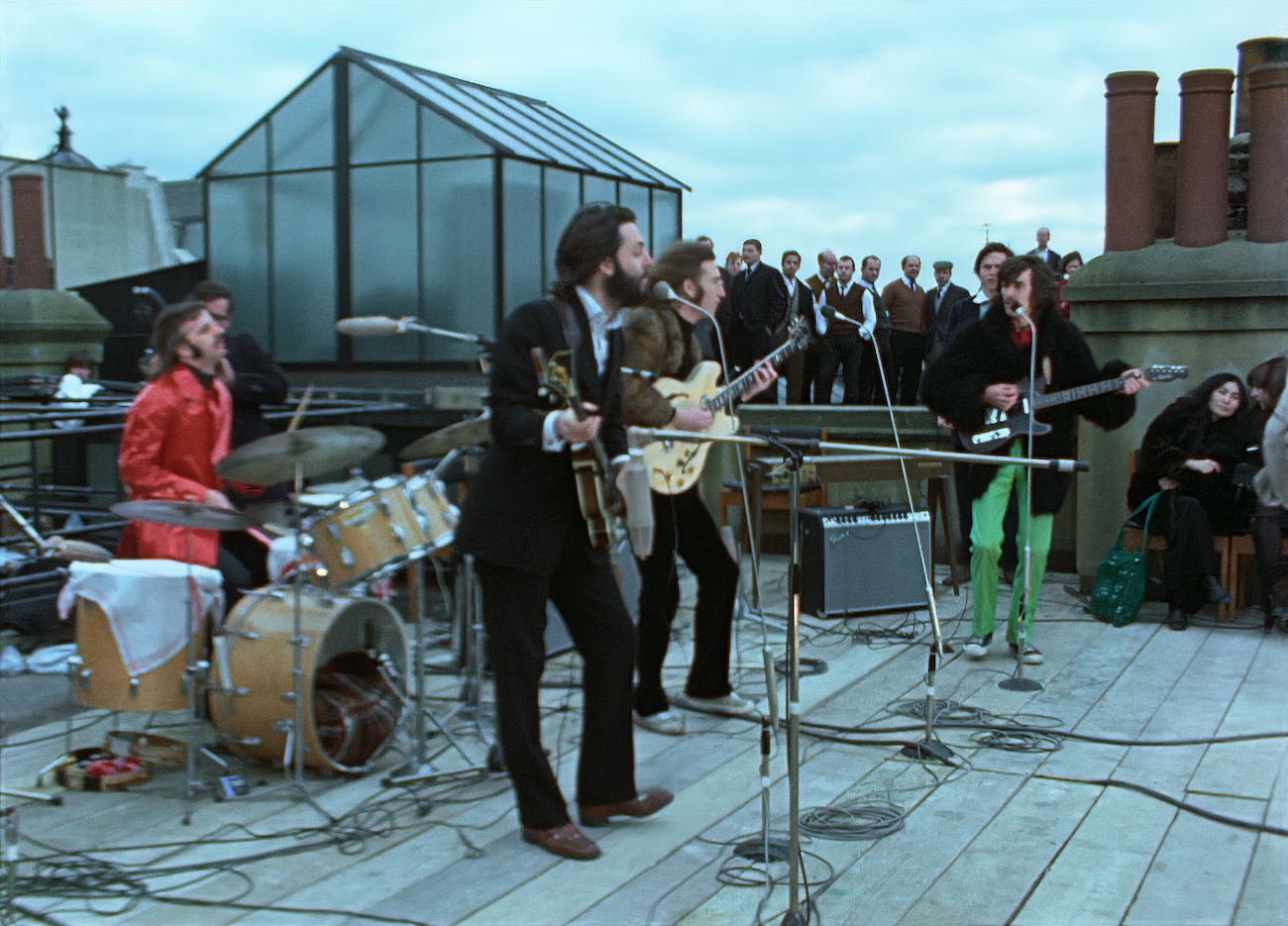 Peter Jackson started work on 'The Beatles: Get Back' in 2016
During an interview with Variety for an episode of "Doc Dreams," Jackson explained that he first signed on to the documentary back in 2016. Apple had just finished work on Ron Howard's Eight Days a Week. They wanted to keep the ball rolling and start work on another project. They wanted to show some more of the unseen footage Michael Lindsay-Hogg shot for The Beatles' final film, Let It Be.
When Jackson saw his first glimpse of the tapes, he had to make a plan of action. How do you start making a two and a half hour (that's how long it was supposed to be) documentary that had over a hundred hours of audio and about 60 hours of video footage?
"We talked about doing something with the outtakes from 'Let It Be,' a theatrical film was certainly the plan going in," Jackson said. "Then when I started working on it with Jabez (Olssen, his editor), we had 130 or 140 hours of audio and 60-odd hours of video footage, and so we thought, 'Let's at least just get it down to something that we can manage.' That's when the 18-hour cut happened."
But, at that point, The Beatles, meaning Paul, Ringo, George Harrison's widow, Olivia Harrison, and John Lennon's son Sean Lennon, hadn't even been notified that Jackson had his hands on the tapes they all hoped would stay hidden.
Jackson had to reasure The Beatles that the 'Let It Be' tapes weren't as bad as they remembered
In 2017, while on tour in New Zealand, Jackson approached Paul about the documentary. Paul's initial reaction didn't give the director much hope.
"I had an iPad, and so I went into the dressing room and shook his hand and said, 'So, Paul, I've seen all the outtakes from 'Let It Be." I could see the nervousness on his face… He was there in 1969, but he hadn't seen the footage. And he said, '…yeah?' And I could see there was trepidation on his face.
"I just said, 'Look, whatever you think it is, it's not what you think it is. Because I thought it was going to be miserable, but I'm amazed at how funny and happy it is. It's completely different to what imagined.' … He said, 'Yeah? What? Really?' And then I started showing him things on an iPad."
Then, Jackson went to show Ringo. "And I started to ease them into the idea of the 'Let It Be' experience was not what they remember. Because they remember the movie coming out in May 1970, which is they were in the midst of breaking up. It must've been such a miserable, stressful time for them. But they had somehow imposed all their memories of the 'Get Back' sessions from January 1969 on the May 1970 release of the film."
Jackson had to wrestle with the fact that Paul and Ringo only saw Let It Be as a "symbol of a very unhappy time." Jackson continued, "I have had to sort of just gently kind of show Ringo and Paul that it's not quite how they remember it. It's not May 1970; this is January 1969."
Jackson knew his film and 'Let It Be' weren't 'break up films'
Jackson and Olssen are now the only people who've seen the entire 60 hours of footage or at least a part of the small group who have. What they saw wasn't a breakup. Talking to Lindsay-Hogg and Glyn Johns, The Beatles recording engineer who was there every day, also reassured Jackson.
In the end, Paul and Ringo were thrilled at what they saw in The Beatles: Get Back. Paul told the Sunday Times that watching Jackson's documentary reminded him that the band actually had fun.
"I'll tell you what is really fabulous about it, it shows the four of us having a ball," Paul said. "It was so reaffirming for me. That was one of the important things about The Beatles, we could make each other laugh. John and I are in this footage doing 'Two Of Us' and, for some reason, we've decided to do it like ventriloquists. It's hilarious. It just proves to me that my main memory of the Beatles was the joy and the skill."
Paul confessed he had bought into the myth that Let It Be was a breakup film. But once he saw Jackson's documentary, his perception of how the group split changed. "And there is proof in the footage. Because I definitely bought into the dark side of The Beatles breaking up and thought, 'God, I'm to blame.'
"It's easy, when the climate is going that way, to think that. But at the back of my mind there was this idea that it wasn't like that. I just needed to see proof."
Ringo always hated Let It Be too. He often called it dull and joyless. During an appearance on Jimmy Kimmel Live, Ringo said that all changed. "I had a lot of talks with Peter Jackson because I didn't actually like the original one [Let It Be] because it was very dark," he said. "Not even dark, it was dull. It was all about this argument that John and Paul had.
"Peter was in LA and he was saying [Get Back] was lots of fun it was lots of joy… [and] there was lots of good music, of course. It was four guys in a room. Whether it's up or it's down or it's laughter or whatever, it's better. But it's six hours long!"
We're glad Paul and Ringo gave the OK to make the documentary, whatever their thoughts were of the original film. Now, fans should start a petition to get the rest of the unseen footage released. We don't want it to continue to sit in a vault for the next 50 years.