Peter Jackson's 'The Beatles: Get Back' Has Brought on a Beatle Family Reunion
The Beatles family is reuniting right now, thanks to Peter Jackson's highly anticipated three-part documentary, The Beatles: Get Back. All over the world, Paul McCartney, his children, Mary and Stella, Olivia and Dhani Harrison, John Lennon's sons, Julian and Sean, and Ringo's sons have all supported the film. The documentary alone was enough to excite fans, but now these little reunions have boosted that excitement.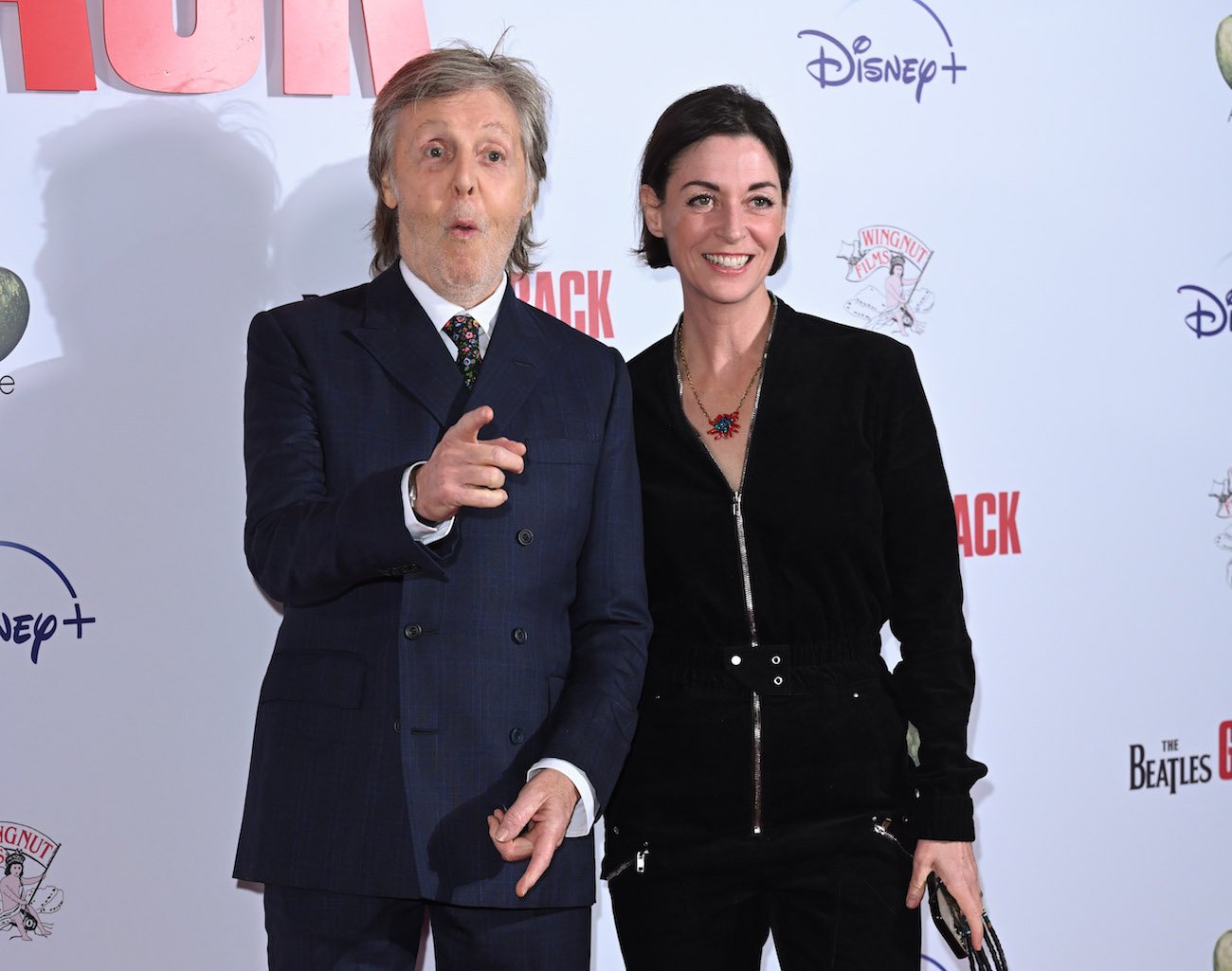 The Beatles family attended the London premiere of 'The Beatles: Get Back'
The London premiere of The Beatles: Get Back saw many familiar faces. Paul McCartney and his daughter Mary smiled together on the red carpet and then stepped into the Cineworld Empire theater to watch a 100-minute edit of the six-hour documentary. Paul, the other remaining Beatle, Ringo Starr, and John Lennon's widow Yoko Ono serve as producers on Jackson's film.
However, Paul and Mary weren't the only members of the Beatle family that attended the London premiere. George Harrison's first wife, Pattie Boyd, was in attendance, as well as George's only son Dhani Harrison, Ringo's two sons Zak and Jason Starkey, and Giles Martin, son of The Beatles' late-producer George Martin.
Paul told the Sunday Times (per the Daily Mail) that watching the film brought back many memories. "I'll tell you what is really fabulous about it, it shows the four of us having a ball. It was so reaffirming for me. That was one of the important things about The Beatles, we could make each other laugh."
Watching the film even changed Paul's perception of The Beatles' split. "Really yes. And there is proof in the footage. Because I definitely bought into the dark side of The Beatles breaking up and thought, 'God, I'm to blame.' It's easy, when the climate is going that way, to think that. But at the back of my mind there was this idea that it wasn't like that. I just needed to see proof."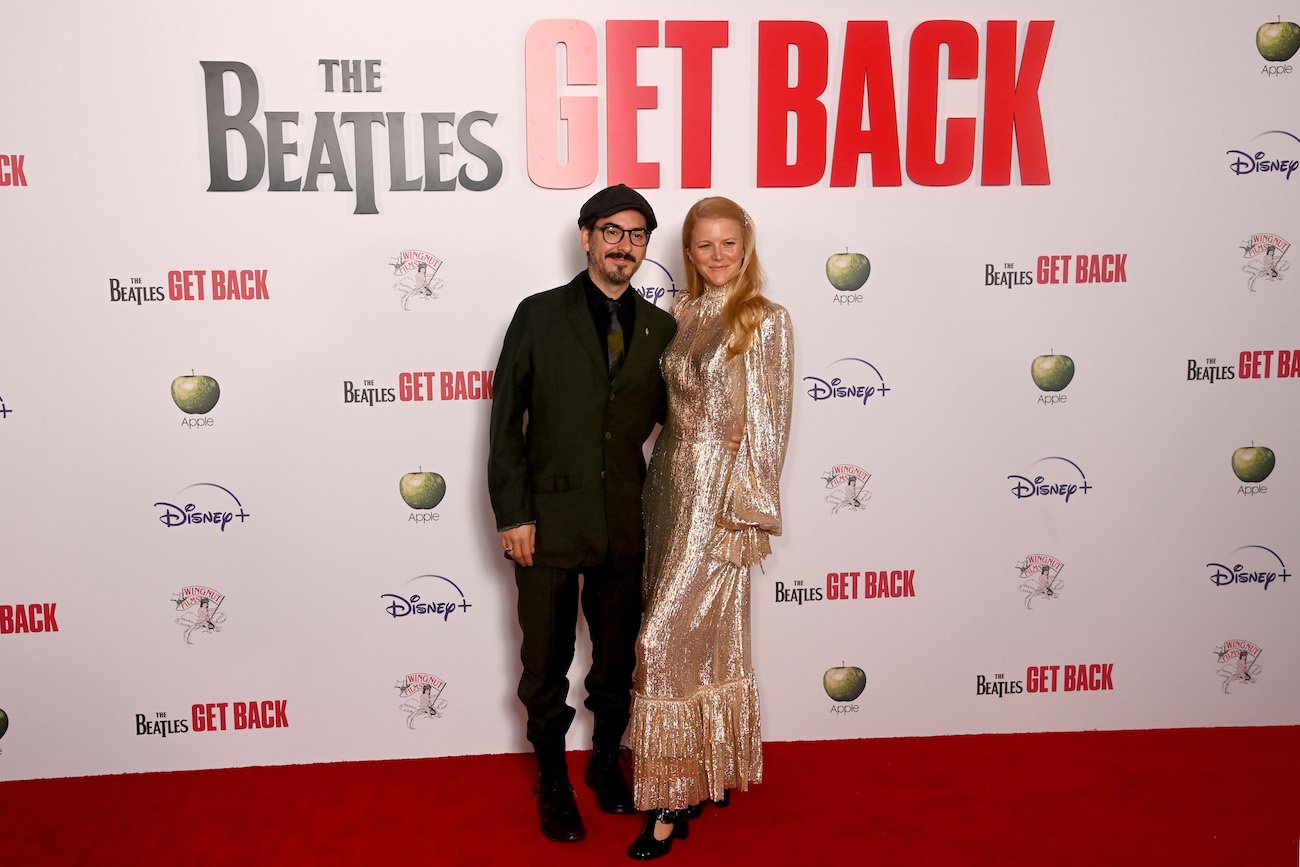 The LA premiere had many familiar faces too
There were also some familiar faces at the LA premiere of the documentary. John's sons, Julian and Sean, Paul's daughter Stella, and George's widow Olivia Harrison attended the LA premiere. After the premiere, Stella invited her Beatle family members and other celebrities to her Get Back Capsule Collection she launched in conjunction with the documentary.
Julian took to his Instagram to post a photo of him and his brother and shared that he had a magical night. He wrote, "What an Amazing night, firstly seeing 'Get Back' & then Stella's Event afterwards…The One True thing I can say about it all, is that it has made me so proud, inspired & feel more love for My/Our family, than ever before… And the film has made me love my father again, in a way I can't fully describe… Thank you to All who had a hand, in bringing this project to fruition… Life Changing."
In another post, Julian shared a photo of him and Sean sitting in the theater in front of Stella. He wrote that he wished his other Beatle siblings were in attendance. "Glowing Silly Billies…. Wish You were here Dhani & Zak!" Julian and Sean also took photos with Olivia on the red carpet.
Stella posted a similar picture of her and the Lennon brothers on her Instagram too. "My brothers from another mother. x Stella," she wrote.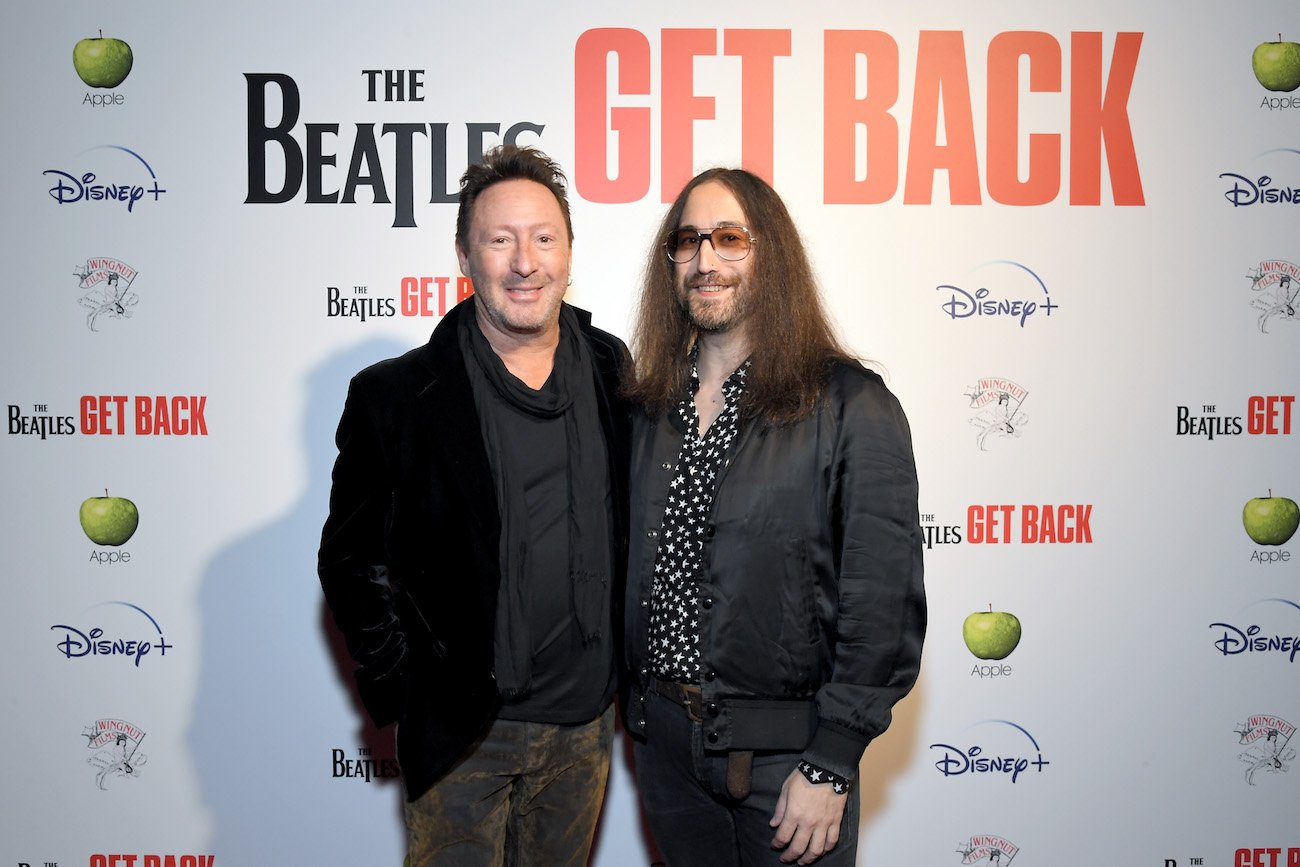 Where was Ringo?
Beatles fans couldn't help but notice that one of The Beatles' only surviving members wasn't at either of the premieres. Ringo might have been represented by his sons at the London premiere, but he was sorely missed. According to Showbiz 411, Ringo chose not to attend either premiere due to coronavirus (COVID-19) concerns.
However, Ringo does support the documentary. He's posted about it a couple of times on his social media. Like George, though, Ringo wasn't a supporter of the original Let It Be film, which came out with the album in 1970.
During an appearance on Jimmy Kimmel Live, Ringo explained, "I had a lot of talks with Peter Jackson because I didn't actually like the original one [Let It Be] because it was very dark. Not even dark, it was dull. It was all about this argument that John and Paul had."
After watching the film, though, Ringo's views of that time have changed just like Paul. "Peter was in LA and he was saying [Get Back] was lots of fun it was lots of joy… [and] there was lots of good music, of course. It was four guys in a room. Whether it's up or it's down or it's laughter or whatever, it's better. But it's six hours long! And two hours a night… put something cosy on."
We'll be sure to listen to Ringo's advice when the three-part documentary premieres on Disney+ this Thanksgiving.