Peter Kraus Turned Down 'The Bachelor' Thrice and We Finally Know Why
Before Bachelor Nation suffered through Peter Weber's season, there was another Peter who was constantly on everyone's mind. Peter Kraus (who hailed from Rachel Lindsay Abasolo's season of The Bachelorette) has been a long-time fan favorite in the Bachelor franchise. Fans fell in love with his sweet smile and charm. Unfortunately, despite the chemistry he shared with Lindsay Abasolo, the pair experienced a pretty tough breakup.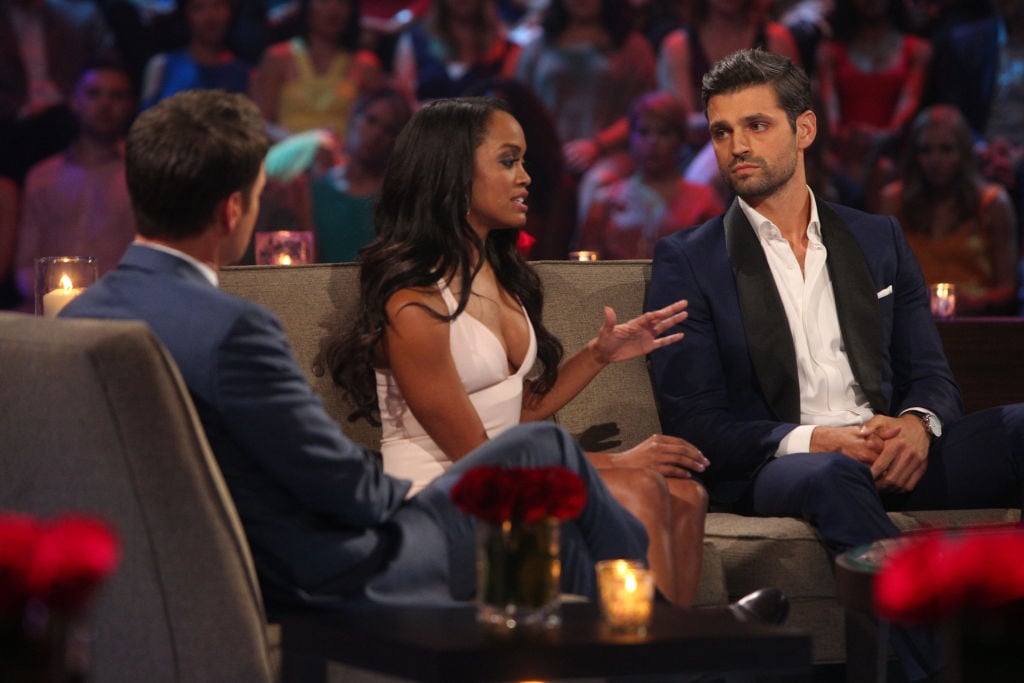 Peter Kraus' time on 'The Bachelorette'
Though Kraus cared about Lindsay Abasolo (and even introduced her to his friends and family) he wasn't sure that he could commit to an engagement. He needed more time, but it was time that Lindsay Abasolo wasn't willing to give. Citing that she didn't come on The Bachelorette simply to leave with a boyfriend, she wanted Kraus to be able to propose with zero reservations. Kraus shared that he'd be willing to give up his personal beliefs and still propose, but ultimately the couple broke up and Lindsay Abasolo got engaged to Bryan Abasolo.
Fans were devastated when Kraus and Lindsay Abasolo broke up, but were hopeful that he would be the next Bachelor. He was respectful and seemingly unproblematic and had a lot of support from Bachelor Nation. So when Arie Luyendyk Jr. was chosen for the role, fans were completely confused as to why. Many people blamed The Bachelor producers, believing that they didn't offer the role to Kraus. However, as it turns out, Kraus was offered the role not once, but three times, and turned it down.
Why Kraus turned down 'The Bachelor'
In a recent interview on The Ben and Ashley I Almost Famous Podcast, Kraus got candid about why he turned down The Bachelor and why he hasn't appeared on any of the spinoff shows like the infamous Bachelor in Paradise. Kraus said that at the time when he was first offered the role, he was seeing someone casually. The producers asked him if he'd be willing to break off that connection and he wasn't sure. He also wasn't sure if he was prepared to propose to a woman were he to accept the role.
"It was really hard for me and I couldn't say I would for sure get in an engagement at the end of the show. It wasn't that I knew for a fact that I didn't want to. It was more that I couldn't promise them that I would and I didn't want to be forced to do it if I said yes to the show," Kraus admitted about his first offer to be the bachelor.
Dollars and cents
When he was offered the role again, Kraus didn't think that the compensation was worth it. As he has a successful business, what he was offered to be The Bachelor fell a great deal short of what he was already making. "Well, I make considerably more than that already per year. Why would I give up the rest of my life of being 'Peter The Bachelor' and no longer just Peter for the amount of money that isn't life-changing?' We all agreed it wouldn't make sense to pay a lot of money because you're no longer doing it for the right reasons," Kraus added about the decision that he and the producers came to.
Other factors definitely contributed to Kraus' refusal. He also wanted couple's counseling and the opportunity to experience women in their natural environments. When he and The Bachelor producers couldn't agree on terms, they thought it best to just go their separate ways. We commend Kraus for advocating for himself and sticking to his guns. He's probably way better off without the show, especially given the producers' recent penchant for extreme meddling.