Is Peter Kraus Single After 'The Bachelorette'? The Bachelor Nation Alum Shares How He's Doing Now
Bachelor Nation fans fell hard for Peter Kraus on Rachel Lindsay's season of The Bachelorette. The personal trainer from Wisconsin seemed to check every box. However, he wasn't ready to get engaged, which resulted in his elimination. But even so, it seemed like Kraus was everyone's top pick to become the next bachelor. Now, three years later, the reality star has yet to take the leading role. So is Kraus still single after The Bachelorette? Apparently, not much has changed about the 35-year-old's relationship status since 2017.
Is 'The Bachelorette's Peter Kraus single now?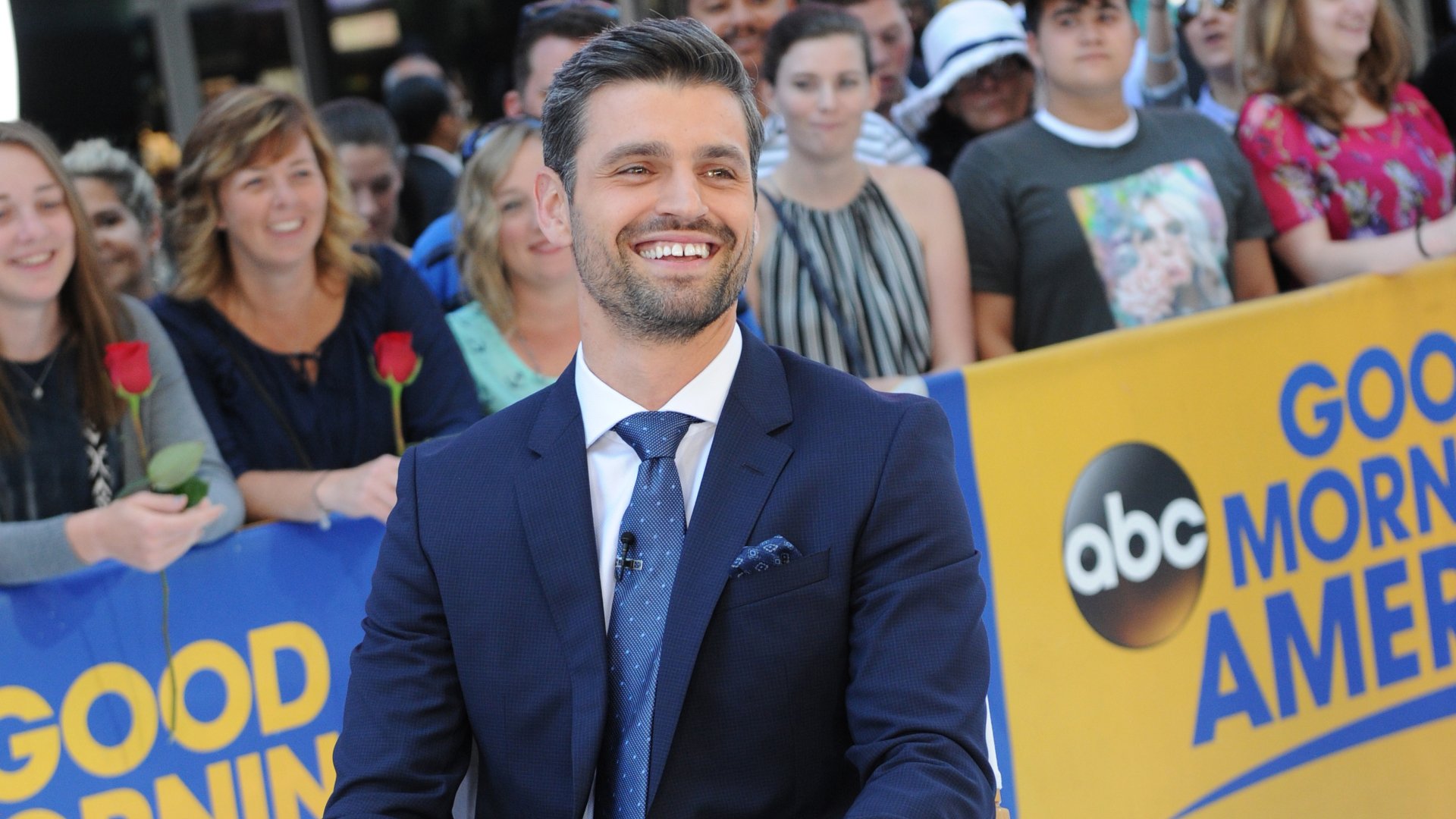 In April 2020, Kraus opened up about his love life after The Bachelorette on Ben Higgins and Ashley Iaconetti's Almost Famous podcast. The reality star confirmed he hasn't had a "relationship strong enough to speak of" since filming Linday's season.
Then Kraus speculated why he hasn't found his perfect match yet. "Living in Madison, the dating pool is pretty small," he said. "You kind of know everybody at this point."
Kraus also mentioned he's in the same boat he was in before the show — single and yearning for a relationship beyond Madison, Wisconsin.
"It was the case before I went on the show. I went on the show because I was single and wanting to find a relationship that wasn't in Madison," he said. "And came back and wanted the same kinds of things and that just hasn't changed even though it's been three years."
Peter Kraus shares what he wants in a relationship
Still speaking with Higgins and Iaconetti, Kraus delved into what he's looking for in a romantic partner. He explained he still wants to be in a committed relationship with kids and dogs — the whole shebang.
"Do I want to be in a relationship? Yes. Do I want to find the love of my life and have a beautiful house with a picket fence and have like 6 dogs? Hell yeah," Kraus said. "I want to have little kids, I want to push them in carts and play with them out in the yard … I 100 percent want all those things."
Nevertheless, Kraus doesn't want the perfect life with just anyone. "I want to wait until I find someone that is my best friend first," he said. "And we develop a relationship that is undeniable in its connection and then from there take the next steps in life."
He continued: "You know, I've grown a lot since being on the show and changed a lot in my life. I think I really know what I want and I'm not wasting my time with things that aren't there for me."
How Peter Kraus is doing now
Although Kraus is still single, he's doing just fine after The Bachelorette. And during the Almost Famous podcast, the 35-year-old shared his career goals moving forward.
"I want to build my gym up here. I want to open up a couple more if I can." Kraus said. "You guys know I traveled the country doing boot camps. It is my favorite frickin thing on earth. Like the rush and the high that I get from that. The smiles and energy I get from the crowd are as close as I'll ever become to being a rock star and I think it is the coolest thing."
The Bachelorette alum also revealed business isn't quite as strong, because the "attention and fame from the show that built those crowds is waning a little bit." But it seems Kraus is still happy with his life now. He said:
The further you get from the show, obviously, the less that's there. So you have to decide, 'Do I go back on the show to try and pick that back up or am I happy with where I'm at? Am I happy with the life that I have?' And I'm really happy with the life that I have.

I have the gym of my dreams. I have my family and I have my dog and I have this beautiful apartment that I love. I'm happy. I'm good with where everything is at right now.
Read more: Why Peter Kraus Won't Be on 'Bachelor in Paradise' Anytime Soon