Peter The Pilot Allegedly Broke Up With His Girlfriend To Go On 'The Bachelorette'
Pilot Pete Weber is a fan favorite on Hannah Brown's season of The Bachelorette. With his plane puns and maybe-not-always-smooth moves, he's completely stolen the hearts of Bachelor Nation. After his last one-on-one with Brown, Weber's won even more people over, especially after he flexed his Spanish skills.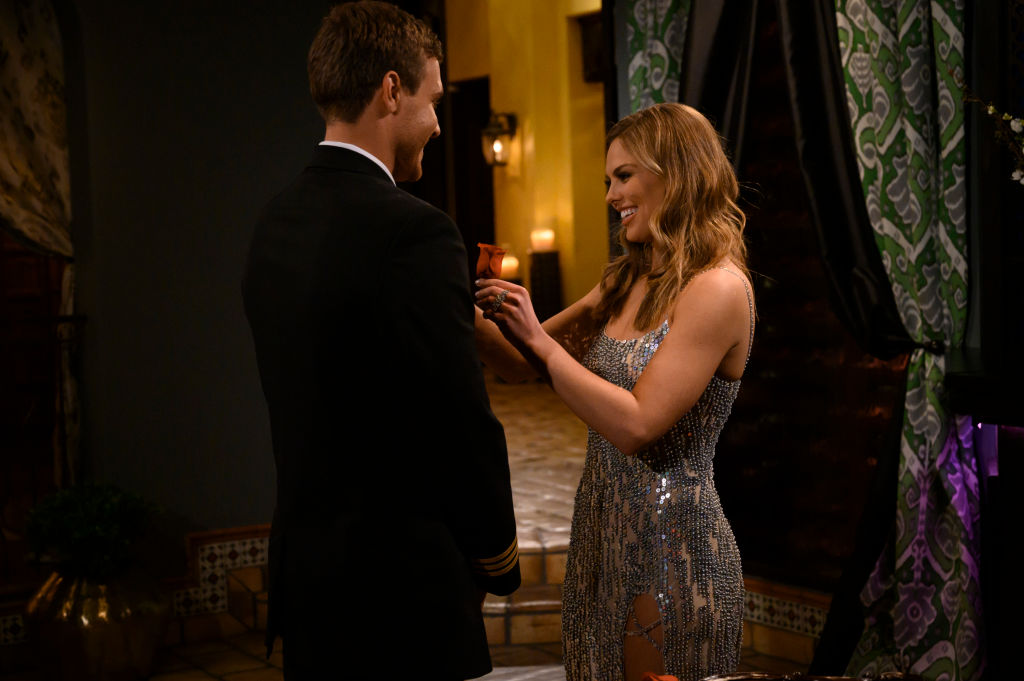 "Essentially that means: Son, don't worry, don't fret, let the waters run. Let the river flow as it may because what's for you and what's meant for you will never be tarnished and will always be yours," he explained. "In my mind, it's just all coming together and it's, like, this could be the reason why all that other stuff didn't work out. This could be something super special between the two of us."
And it's not just fans who have fallen in love with Peter Weber, franchise alums love him, too.
Cassie Randolph and Colton Underwood think he should be the next Bachelor.
Did Peter Weber break up with his girlfriend to come on 'The Bachelorette'?
According to Reality Steve, he did. But his ex-girlfriend isn't comfortable coming forward with the full story.
"It's been floating around the internet (even showed up in some tweets last night) about Peter having someone he was dating pre-show then dumped her once he found out he was cast. I've spoken with her. Have been in contact with her for the last 2 months. Did an email interview with her that was set to be posted tomorrow. She texted me last night saying after all the backlash she saw Haley getting for her interview, that she'd rather not have her story out there anymore. This was someone who went over the timeline of her relationship with Peter with me that definitely coincided with when he found out he was on the show. And this wasn't casual either. I don't think taking someone to Switzerland in November (which I have pictures of) then dumping her a few weeks later out of the blue (which I have the texts of) is the greatest look. But she doesn't want it out there any more, she has just started seeing someone new, and I was informed not to run the interview. Sucks, but what can you do?" reports the spoiler publication.
He goes on to discuss why exactly Weber's ex-girlfriend doesn't want to come forward. Haley Stevens', Jed Wyatt's ex-girlfriend who came forward, Instagram is flooded with negative, accusatory comments like "4 months isn't even that long 😅 Get over it. Obviously you got your 15 mins of fame from this also, but somehow he's the bad guy here."
"It's not easy dealing with social media backlash when you've never been in this position before. Really unfortunate but it's reality. That's why it takes a lot of courage to come forward with any story about someone from this show, especially someone like Peter, who in a lot of people's eyes walks on water, even though they only know him from 7 edited episodes on a reality TV show at this point. You think people would immediately change their tune on him? Of course not," writes Reality Steve.
Read more: 'The Bachelorette': Bachelor Nation Reacts To The Jed Wyatt Girlfriend Scandal