Peter Sarsgaard Got Into a Real Fight With Jake Gyllenhaal in 'Jarhead': 'I Just Lost It'
Every now and then the occasional disagreement or confrontation between actors can happen on a movie set. Sometimes, however, that could lead to physical blows. This was the case for Jake Gyllenhaal and Peter Sarsgaard, who ended up in a brutal fight.
How are Jake Gyllenhaal and Peter Sarsgaard related?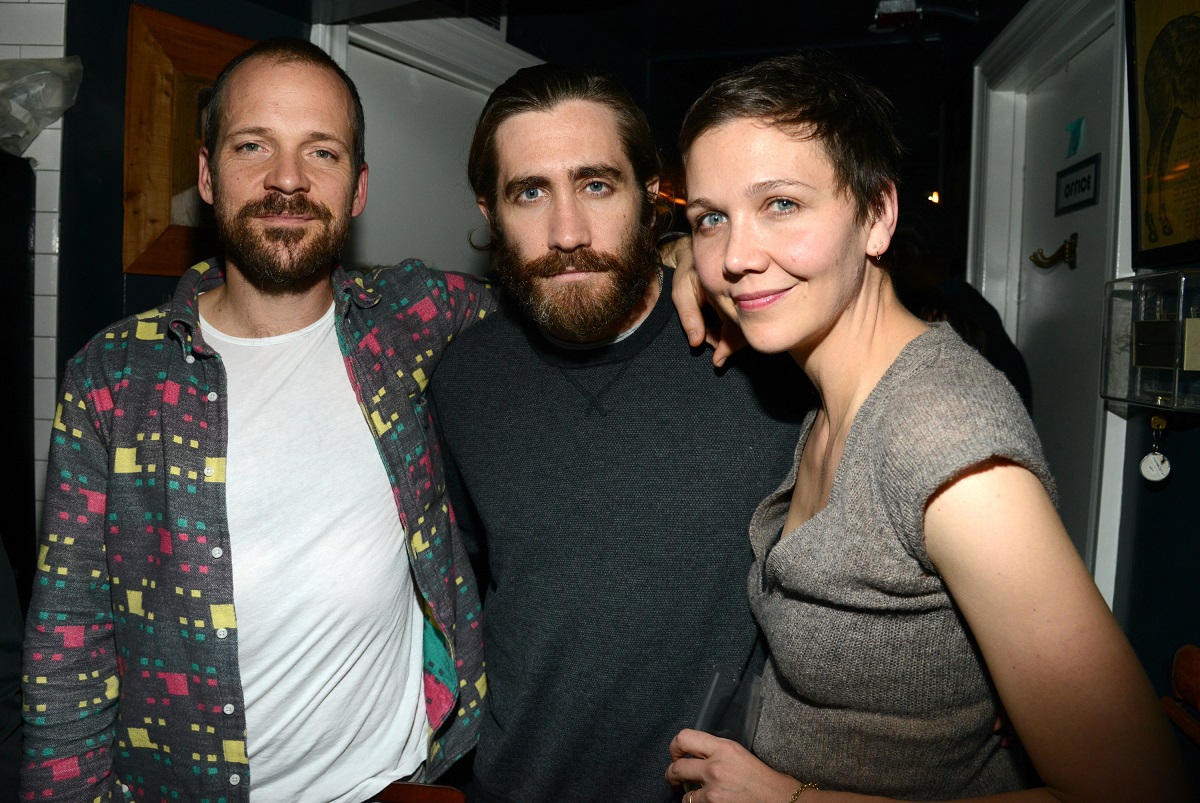 Jake Gyllenhaal and Peter Sarsgaard are very close, as Sarsgaard has been married to his sister, Maggie Gyllenhaal, for several years now. According to The Cut, Sarsgarrd first met The Lost Daughter director at a dinner.
"We just hit it off," Sarsgaard said. "Not just artistically but in terms of our minds."
Since then, the two have been one of Hollywood's lasting power couples. They've also collaborated with each other several times throughout their careers. They've acted in Broadway plays such as 2009's Uncle Vanya and 2011's Three Sisters. But recently, they've been collaborating in a new way.
Maggie Gyllenhaal started a successful career in filmmaking not too long ago. Behind the camera, she's already directed her husband in a couple of film projects. Speaking on Late Night with Seth Meyers, Sarsgaard revealed that he's more than happy whenever his wife sits in the director's chair.
"I really, truly love being directed by my wife," he said.
His wife isn't the only Gyllenhaal he's worked with, however. But at one point, his work with the other Gyllenhaal wasn't as pleasant.
Peter Sarsgaard got into a real fight with Jake Gyllenhaal over a broken rib in 'Jarhead'
Peter Sarsgaard co-starred with Jake Gyllenhaal in the 2005 war film Jarhead. But things took a turn for the worst during a scene where Gyllenhaal and other soldiers are supposed to brand Sarsgaard's character. During the first take of the scene, Sarsgaard sustained a deep injury he'd later discover was a broken rib. Mendes would then go on to do multiple takes of the scene, which annoyed Sarsgaard.
"When they came on take two, they looked like they were coming just as hard, so I hit Jake as hard as I could in the windpipe and kind of claimed it was an accident and stuff," Sarsgaard told GQ (via Express.) "And they came for a third time, and it was really hard again, and I just… I lost it."
Gyllenhaal and Sarsgaard didn't speak to each other for days afterward. But Sarsgaard would later assert that the scuffle just made their bond stronger.
"The nice thing is, for Jake, he doesn't see having any argument as something that ruins a relationship. He sees it as something that could potentially help one. I'm extremely close to him. He's basically my brother," he added.
Maggie Gyllenhaal demanded more out of Peter Sarsgaard when she directed him
When it came to directing her husband, Maggie Gyllenhaal was more than pleased with both the experience and the outcome.
"My husband is just — he's incredible as an actor. He's also just an incredible man. He was great on set," she told People. "I mean, I could totally rely on him. He was just beyond my wildest imagination. It really surprised me."
Sarsgaard also went into a little more detail about working with his wife. He, too, was grateful for the experience, and described how it was different from working with other filmmakers.
"She didn't tell me what to do," Sarsgaard said. "She just appreciated what I did. There are a lot of directors that I've worked with that respect me, but don't really understand me or see me. She does. And there's a big difference between those things."
For Skarsgaard, Gyllenhaal challenged her husband in a way that other directors might not have been able to.
"My wife demanded more of me," he added. "I just wanted to do my best for her."
RELATED: Maggie Gyllenhaal in Her 30s Was 'Too Old' to Play a 55-Year-Old Man's Love Interest