Peter Weber Admits 'The Bachelor' Can Create 'Feelings That Aren't Truly Authentic'
When Peter Weber became The Bachelor lead for season 24, many fans believed the 28-year-old would find true love on the show. Pilot Pete even claimed he was a "happier" man after the ABC reality series wrapped filming. Nevertheless, his journey came to a screeching halt during the explosive season finale. And now, Weber admits The Bachelor franchise has the ability to make contestants "develop feelings that aren't truly authentic." Here's why.
What happened to Peter Weber on 'The Bachelor' 2020?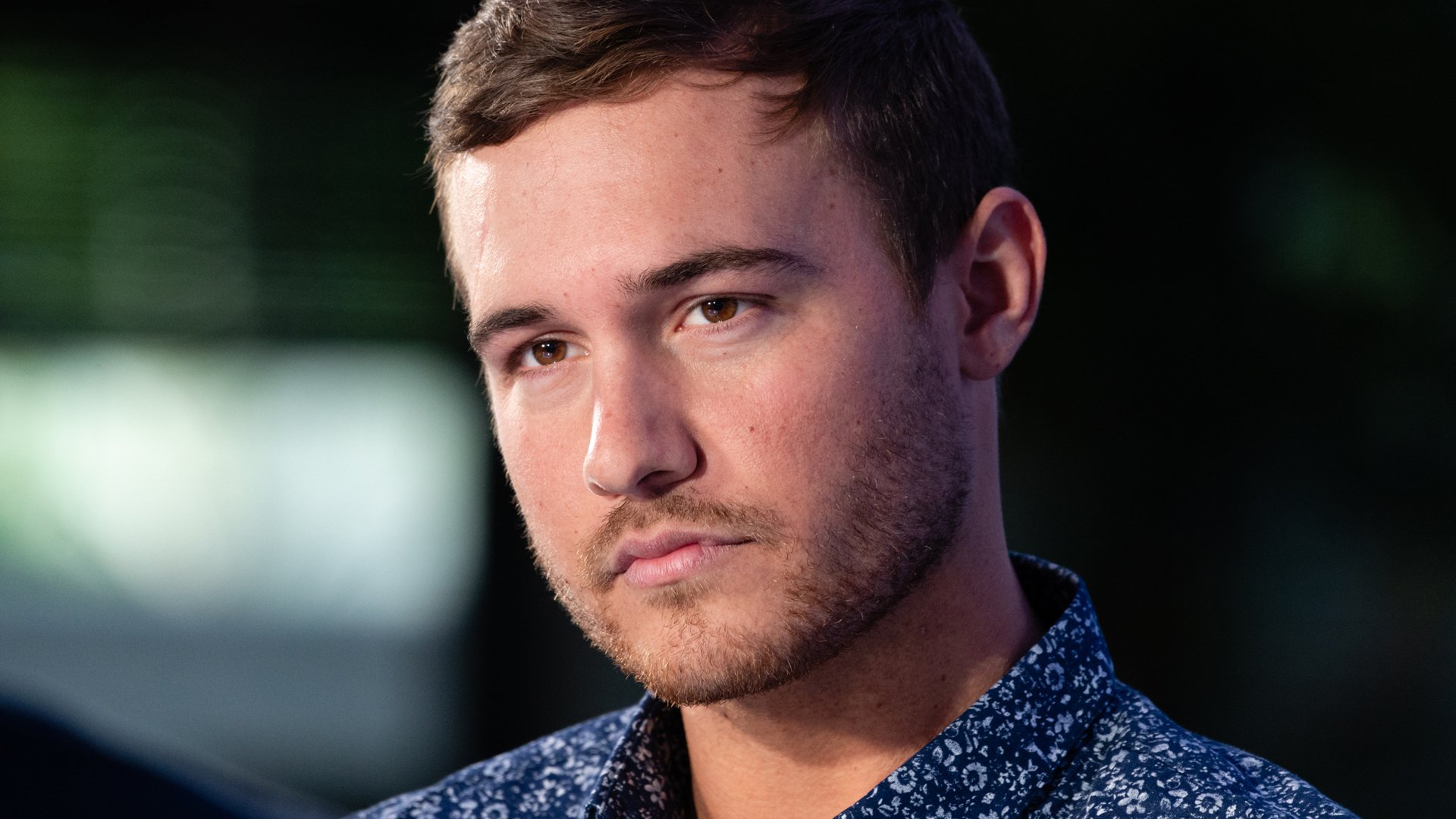 In The Bachelor Season 24, Weber fell in love with his final three women — Hannah Ann Sluss, Madison Prewett, and Victoria Fuller. 
"If I wasn't feeling that way, I wouldn't have said it," Weber told Entertainment Tonight in February 2020. "I've always been a firm believer that the heart wants what it wants. This experience has shown me that there's not just one soulmate out there … I've definitely been able to give my heart to more than one person. So, it's possible."
Then in the finale, which aired in March 2020, Weber had a difficult time choosing between Sluss and Prewett. But after realizing their values didn't align, Prewett self-eliminated from The Bachelor. Meanwhile, Weber moved forward and proposed to Sluss. Even so, Weber ended his engagement a few months later, noting his heart wasn't with her.
When Bachelor Nation fans thought Weber's journey was over, host Chris Harrison met up with Prewett. He told her what happened to Weber, suggesting the Delta pilot was still in love with her. So when they reunited, Weber and Prewett were open to moving forward together. 
That said, Weber and Prewett did not start dating after The Bachelor. Two days following the finale, the pair announced they went their separate ways. But now, Weber is in a relationship with his fourth runner-up, Kelley Flanagan.
Why Peter Weber says 'The Bachelor' can 'make you develop feelings that aren't truly authentic'
During an IGTV interview with Bold TV, Weber opened up about his experience on The Bachelor. Then in the middle of the chat, the pilot was asked how he expects the franchise to change as the coronavirus (COVID-19) pandemic continues to impact the world. 
"It's definitely gonna be a different feel, I would imagine," Weber said. 
He also pointed out it's unlikely the contestants will get to travel amid the current crisis. Though the former lead hinted the lack of grand experiences may not be a bad thing.
"One thing that's great about the show is all the travel, the extravagant dates, and all this stuff that you get to do and you never forget," Weber said. "A little bit of that, though, can backfire. Or falsely make you develop feelings that aren't truly authentic. Just because of the nature of hormones being released from certain activities on these dates."
Peter Weber has hope for Clare Crawley's season of 'The Bachelorette' and Matt James' season of 'The Bachelor'
As his interview with Bold TV progressed, Weber revealed he was disappointed in his Bachelor journey because it shifted away from the goal of the show.
"Unfortunately, my season wasn't about the love story," Weber said. "There were a lot of other things it was focused on. And I hate to admit that. It's just the truth, unfortunately."
However, he believes Clare Crawley's season of The Bachelorette and Matt James' season of The Bachelor will return to the original premise without the distractions that come with travel.
"You're not going to have the same level of dates, that extravagant feel from normal Bachelor dates," Weber said. "And I just think it's going to benefit the show because it's going to really force the show to get back to the love story. That's always what I've been a huge fan of."
He later added, "I think you're gonna see Clare's season and Matt's season really focus on [the love story.] Of course, there's going to be some drama. It's part of reality TV. But to really have the love story be the most important part — I'm really excited for these seasons to come out and see that."
Check out Showbiz Cheat Sheet on Facebook!