Peter Weber Says He Believes People Can Have More Than One Soulmate After 'The Bachelor'
Peter Weber's season of The Bachelor is coming to a close, but it seems we have a lot of drama headed our way before we find out how everything ends for the pilot.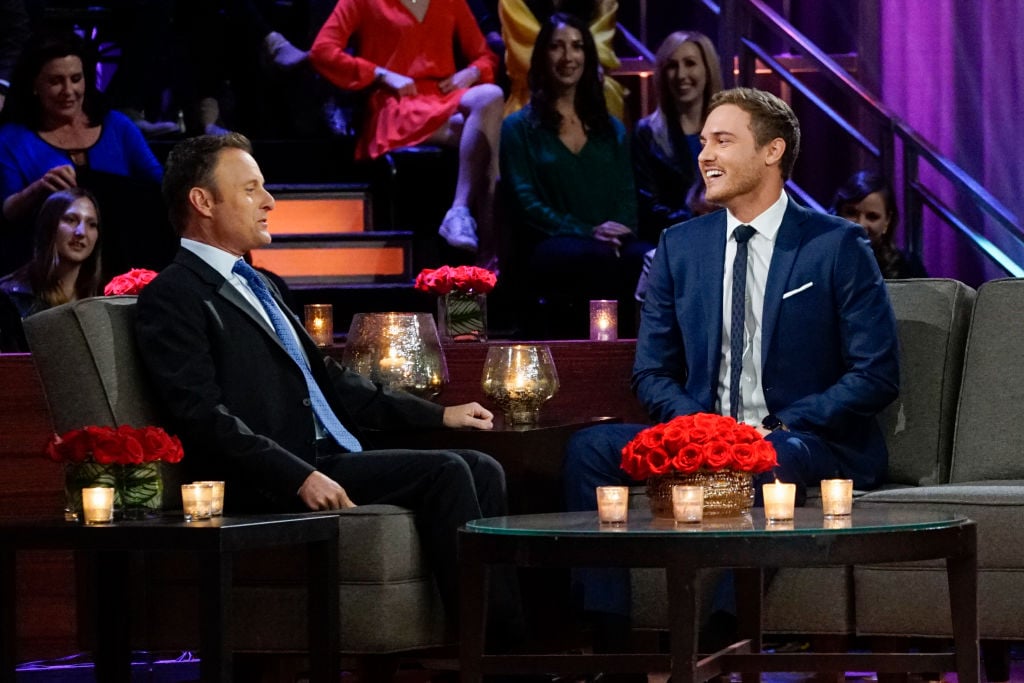 Both Chris Harrison and Weber have said the drama is ongoing. Which certainly sounds like the bachelor is not currently engaged.
Chris Harrison on Peter Weber's ongoing drama
"There is so much that's left to unpack and to go through. I feel like the season's barely started, honestly, considering what's about to happen in the final week of the show, which is wild to say," Harrison recently said of the finale on the Bachelor Happy Hour podcast.
He continued: "It is unlike any season we've ever had as far as the finale and how it ends. You see a little bit in the super tease with the dramatic [scenes] and him being upset because he gets some news, that final couple of days. You see his mom. We're finally going to get the answer of who his mom is talking about, the Meryl Streep moment of 'Bring her home to us.'"
Peter Weber believes in multiple soulmates now that he's been the bachelor
Heading into his fantasy suites, Weber said he was in love with all three of his contestants. He also said he could picture each one as his wife. He looked incredibly upset when he sent controversial contestant Victoria Fuller home. But he was more relieved Madison Prewett accepted the rose he offered her.
In an interview the pilot did with Entertainment Tonight's Lauren Zima at "Women Tell All," he was asked him about being in love with three different women at the same time.
"Are you really in love with three women? You've gotten some criticism for this."
"Yeah, I don't know why. If I wasn't feeling it I wouldn't have said it," he responded. "I think this experience for sure has shown me there's not just one soulmate out there. I think at some point in my life I used to think that. Yeah, I've definitely been able to give my heart to more than one person. So it's possible."
Harrison has said before that Weber has a hard time letting contestants go (we saw a great example of this when he sent Alayah Benavidez home, brought her back, and sent her home again).
"[Peter Weber] has a tough time kind of just cutting the cord with people and things kind of linger. That makes it difficult as he kind of kicks the can down the road. You see some emotional roadblocks and things get pretty tough down the road," the host told Entertainment Tonight on December 16.
Weber's been incredibly open with his heart throughout his time as the bachelor. But that's going to make his final decision all the more difficult. Especially if he believes both Madison and Hannah Ann Sluss are his soulmates.
Read more: Kelsey Weier Says She 'Overreacted' and Was 'Totally Irrational' on 'The Bachelor'