'The Bachelor': Peter Weber Claims He Wasn't Making Dumb Decisions on Purpose
In an interview with Nick Viall, current bachelor Peter Weber claims that he didn't make "dumb decisions" on purpose during his season of 'The Bachelor.'
Peter Weber's drama-filled season of The Bachelor has been nothing short of a hot mess. But hey, the show is based on a carefully formulated recipe that creates some of the most entertaining television.
It's evident that Weber has been put through the wringer throughout season 24, having to date some of the show's most difficult contestants, but like any carefully produced show, both fans and Weber aren't shown all the pieces of the puzzle.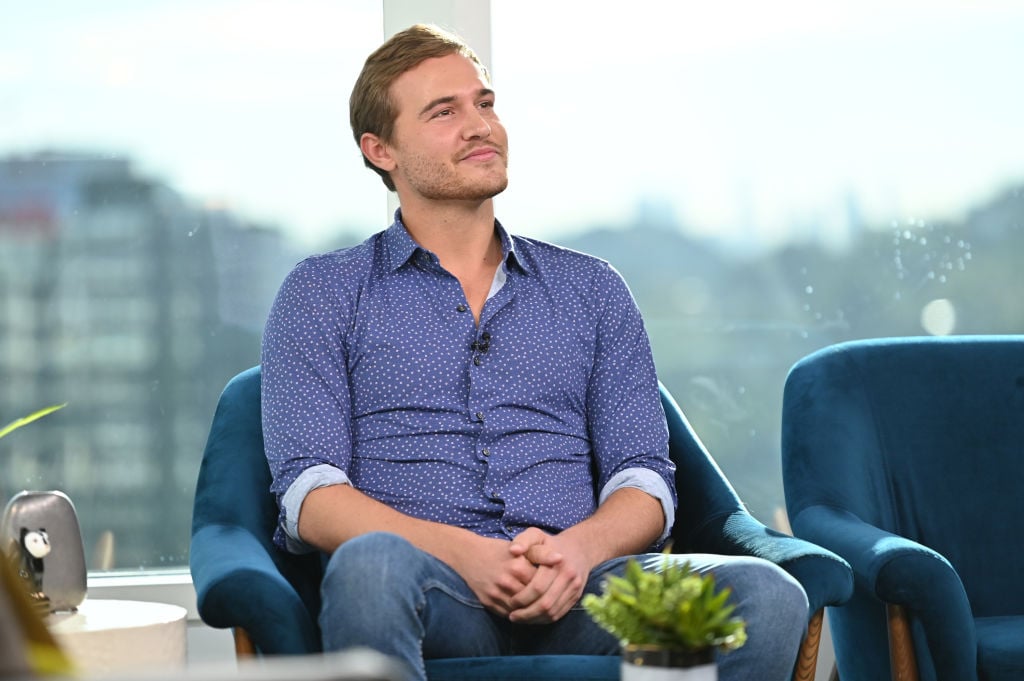 In an interview with former bachelor Nick Viall on his podcast, The Viall Files, Weber calls some of his decisions "dumb," but defends his process by saying he wasn't making those decisions on purpose. "I'm making decisions in the moment based off the information I have," Weber explained.
Considering he can only make judgments based on what the women choose to share and when they share it, it's no wonder Weber's having a difficult time making smart choices.
Peter Weber on his 'dumb decisions' thus far
Throughout the podcast interview, Weber explained that he was "…not making dumb decisions on purpose," but understood how his actions might come across as such. More specifically, Weber brought up a few instances that he now feels ashamed of. 
Generally, he's embarrassed about the fact that he tended to gravitate toward the women who were known to start a fight or cry at a moment's notice during his season.
Peter Weber's biggest mistake 
According to Refinery 29, Weber has gotten the most criticism for his decision to send Alayah Benavidez home.
After multiple women confronted Weber about the drama Benavidez created in the mansion, he ultimately thought it was best to let her go. After the rose ceremony, he struggled with his decision so much that he brought Benavidez back into the chaos the following week, only to send her home again. 
A recap of the Alayah drama
During the third week of the series, Benavidez won the extreme pillow fight-club tournament and successfully captured Weber's attention. It wasn't long before Sydney Hightower told Weber Benavidez was fake.
While Weber wrestled with that idea, Victoria Paul decided to fill Weber in on the history she shared with Benavidez. Paul also expressed that Benavidez requested their past be kept a secret so as to not ruin either of their chances to participate in the season. 
Despite all of the drama surrounding Benavidez, Bachelor Nation seems to want more of her. In fact, there are many who are vying for her to be the next bachelorette. 
Who is the villain on this season of 'The Bachelor'? 
It's hard to say who the real villain is on this season of The Bachelor. At first, it seemed like Benavidez was going to be the villain given her ability to gather information on the other contestants and report it directly to Weber.
On the other hand, some people consider Weber to be the villain of his own season. While that's understandable given the amount of indecision this season, Weber says "…that's what you get when you date so many women at once." 
Peter wants to spread love 
During his interview with Viall, Weber explained that things "…are gonna come out, because we're human beings and we're not perfect." Despite what truths are exposed this season, Weber wants people to focus on "…spreading love rather than so much hate." 
With only a few episodes left this season, it seems as though the cattiness and petty behavior demonstrated thus far is only the beginning for Weber. It's down to the final three, but there's a seemingly tumultuous finale in Weber's future.