Peter Weber Only Didn't Reach Out To Hannah Brown After 'The Bachelorette' Because It Was Against 'The Rules'
Peter Weber started his season of The Bachelor with some unfinished Hannah Brown business. The two had a heart-to-heart about their feelings for each other and how they should move forward during a group date the former bachelorette hosted.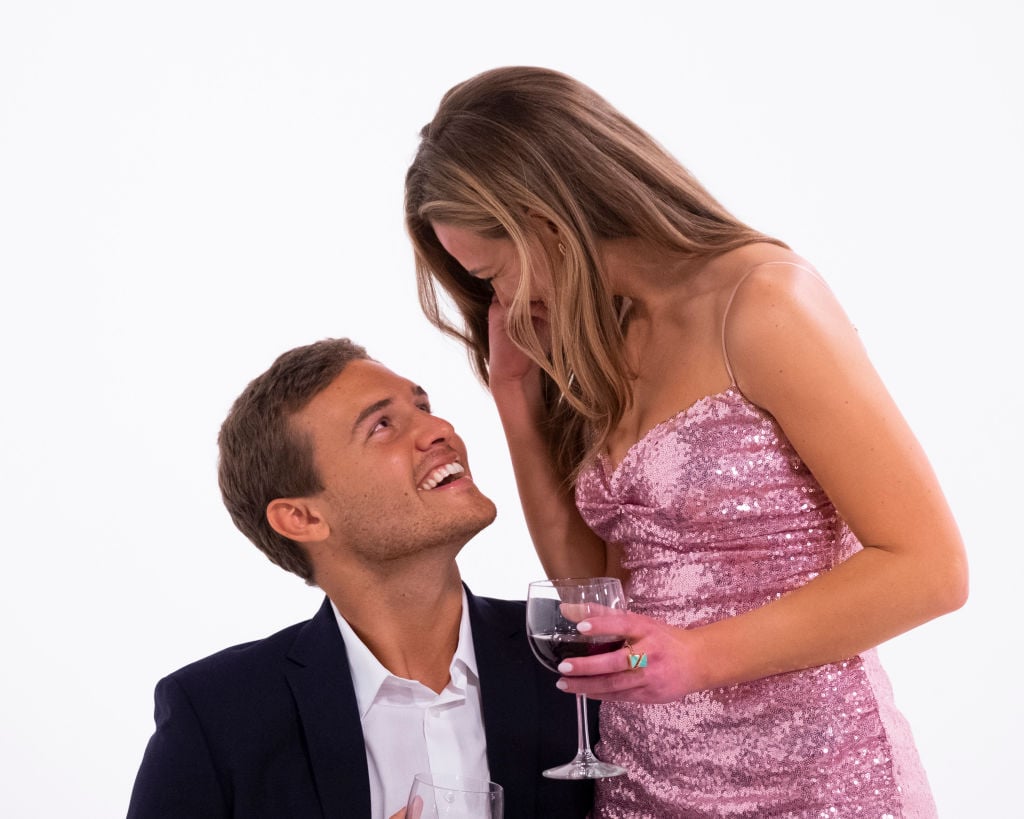 Peter Weber's emotional conversation with Hannah Brown
Weber told Brown he was devastated to watch her ask Tyler Cameron out instead of him during "After The Final Rose."
"I mean, I swear to you, I remember I was at my aunt's house watching that live last episode and I was telling my parents, 'If she wants to try this again I am 100% on board.' And it just like, my heart just sank when you, like, asked Tyler out. And I love Tyler and it's nothing against him but I was just like, 'Oh, like that hurts,'" he told her.
"Why didn't you like–I'm just being honest with you. Watching that next episode that night live and then seeing that happen–and then I was just like, 'OK well then for me that's, that was it.' Like, I don't want to be someone's, like, third option. And so then it was just tough cause then I found out that you had moved 20 minutes from where I live and just all this stuff kept happening. I don't know," Weber continued.
The pilot asked Brown why she asked Cameron out instead of him. Brown had a simple answer.
"Well, he was like reaching out and you didn't say anything. I didn't know where you were. I knew you were upset and dealing with it so I didn't reach out to you and you didn't reach out to me. I didn't know if you just wanted to get past it, wanted to be the bachelor. I mean, I thought you wanted to be the bachelor," she explained.
But when Brown saw Weber that night, she was surprised at the feelings she still felt for him.
"And I walked out there–when I saw you, I felt a lot more than I thought I was going to. Like, I didn't think it would be that much spark, because I knew there was still something there," she said.
Why Peter Weber didn't reach out to Hannah Brown after 'The Bachelorette'
Weber was recently on former bachelor Nick Viall's podcast, The Viall Files. The host asked the pilot why exactly he didn't reach out to Brown after the show stopped filming. Apparently, he wanted to.
"Believe me, I wanted to and I thought about it and, honestly, everything happens for a reason. But I was just following the rules. That's literally all I was doing. And maybe I shouldn't have, honestly. I'm just being honest," he said.
Additionally, Weber says he felt hesitant to reach out because he was Brown's third choice.
"At number three I don't know who in their sane mind would think that's a good idea. If number two maybe, yeah, but… I don't know, I didn't and it is what it is at this point," he said.
Read more: 'The Bachelor': Peter Weber Says How He Broke Up With Sydney Wasn't 'One Of His Proudest Moments'