Peter Weber Explains Why He Sent Kelley Flanagan Home on 'The Bachelor'
Former bachelor Peter Weber has been spending time with Kelley Flanagan. They're currently self-isolating together (along with Weber's friend and fellow Bachelorette alum Dustin Kendrick) in Chicago.
Their reunion has fans wondering: If Weber and Flanagan are giving their connection another shot now, why did the pilot send her home on The Bachelor?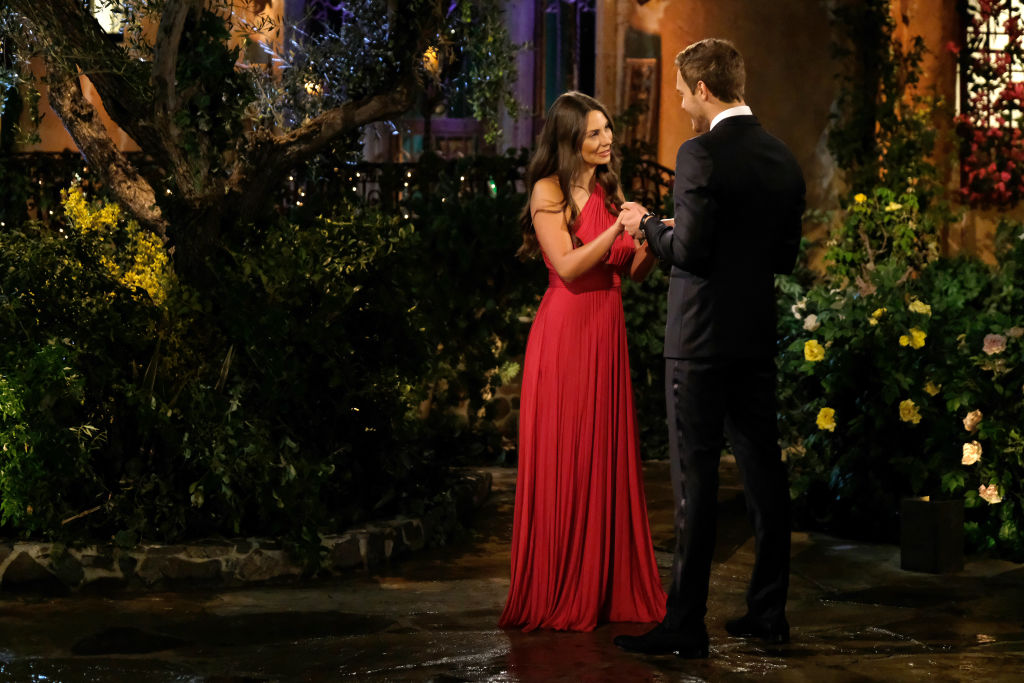 Peter Weber describes his relationship with Kelley Flanagan as 'serendipitous'
On a recent episode of The Viall Files, Weber provided a little insight as to why he and Flanagan have been hanging out. According to the former bachelor, they just kept running into each other.
"My relationship with Kelley has just been a lot of things that have kind of been serendipitous. You go all the way back to the very beginning, her and I running into each other before any of this started, her getting a sign of running into me. That was crazy. What I don't know if a lot of people know is, obviously the show happened, it didn't work out for us on the show. After the show, this was over the Super Bowl, I was in Miami, I had the opportunity to go to the Super Bowl there with my brother and I ran into her on Saturday night before the Super Bowl," said Weber, adding that this was right after he'd broken up with Hannah Ann Sluss.
"I was with Jason [Tartick] and Blake [Horstmann] and my brother. We had gone from one kind of concert club to another club there. We go in, I look up and I see Tyler [Cameron]. I'm like, 'No way!' I wave at him and he starts to come down and I look to his left and it's Kelley. My jaw just dropped. I was like, 'What? No way. What are the odds we run into each other randomly on both coasts of the United States? That's insane.' Completely unplanned," he said. After that, they started reconnecting.
Peter Weber says it was never going to work for him and Kelley Flanagan on 'The Bachelor'
So why didn't Weber and Flanagan hit it off on The Bachelor?
"It wasn't gonna work on the show if it was ever gonna work for us if that makes sense," Weber told Viall.
"The Kelley that I met pre-show, and we only spent maybe two hours with each other, that Kelley was so different from any Kelley I ever spent time with on the show. Maybe aside from the time I got to take her flying for the first date the first week. That was some time by ourselves. She wasn't in her comfort zone," he said.
Weber says he sent Flanagan home because he wasn't getting "enough" from her on the show.
"That date that was a three-on-one with her and Hannah Anna and Victoria, I had really felt the relationship really start to take off with Hannah Ann. I remember the letter she had read that day just touched me a lot and I really saw potential. And, you know Victoria, I know there's a lot of opinions about my relationship with her and why I felt strongly for her or whatnot. But the fact of the matter is I did and it was worth it for me to keep fighting in that moment. And with Kelley, I didn't feel like I was necessarily getting, I don't know, just enough," he said.
Weber says he and Flanagan are currently not dating. But he does see a potential future with her someday.
Read more: 'The Bachelor' Helped Peter Weber Realize He Wants to Be More Like His Mom