Peter Weber Calls Kelley Flanagan 'Calculated' and 'Disingenuous': She Was 'Trying to Push for a Headline'
Peter Weber is telling his side of the story with the Kelley Flanagan breakup. The two parted ways at the end of 2020 after dating for most of the year during the coronavirus pandemic. While they met prior to him being the lead of The Bachelor, she still went on his season and competed for a relationship with him. Weber ended up choosing Hannah Ann Sluss in the end of the show, before breaking up with her to be with Madison Prewett. Weber and Prewett didn't work out either, and he subsequently picked things back up with Flanagan. But now, they're both speaking out about what really went down in their breakup.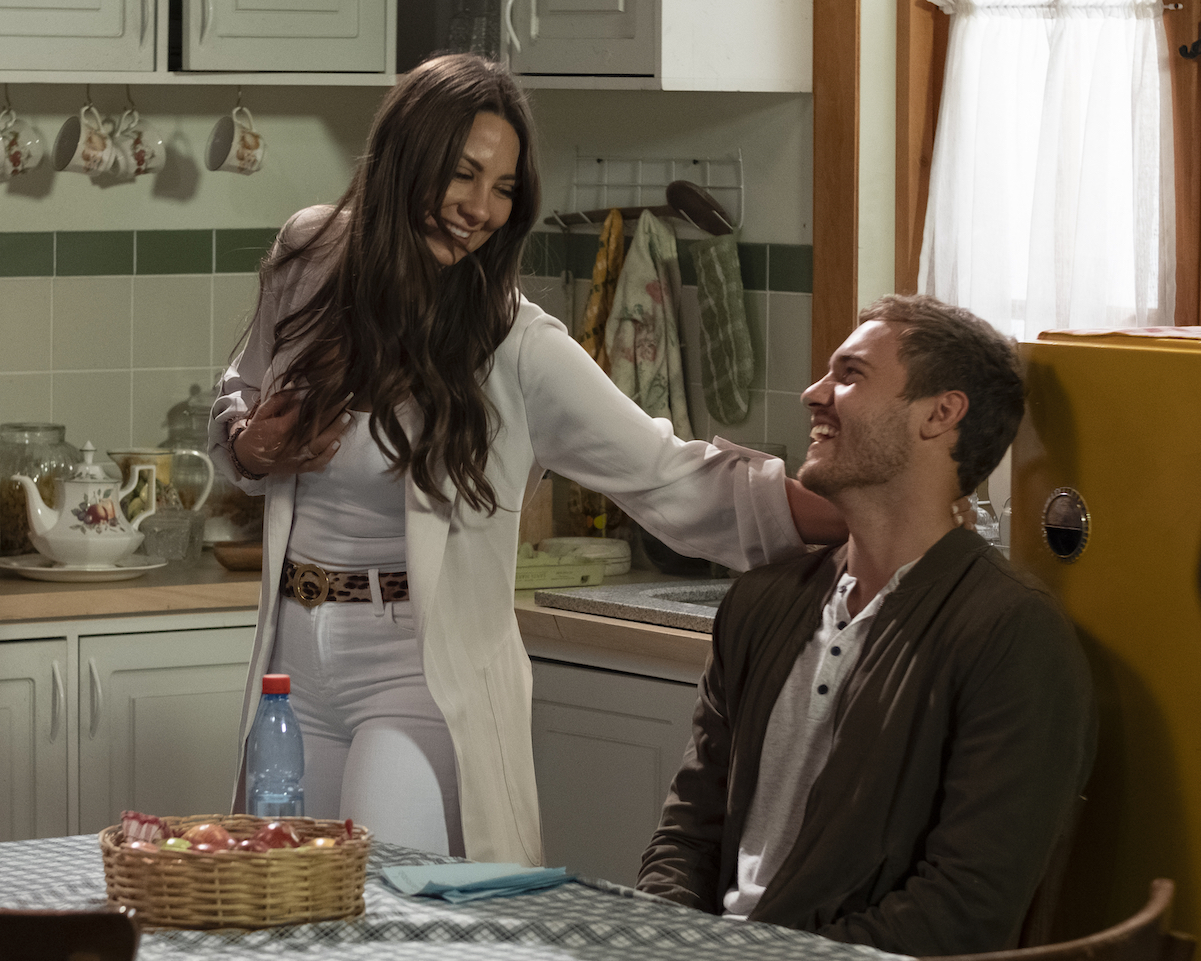 Kelley Flanagan went on a podcast after her Peter Weber breakup
Flanagan went on the Chicks in the Office podcast on May 22 and spoke about her relationship with Weber. She discussed how his hobbies — like Pokémon cards and video games and partying — didn't necessarily line up with hers.
"I feel like I was putting in a lot of effort to try and make things work, and I don't necessarily think it was being reciprocated," Flanagan claimed. "So then I started putting my foot down harder. I was like, 'I'm not gonna deal with this. I'm not putting up with this.' I gave it my all."
Peter Weber called Kelley Flanagan 'calculated' and 'disingenuous'
RELATED: Fans Think Kelley Flanagan Is Shading 'The Bachelor' Peter Weber in New TikTok Video
Weber fired back at Flanagan's comments by speaking out on his podcast with roommate Dustin Kendrick, Bachelors In The City. In the episode titled, "Peter's Side of the Story," Weber accused Flanagan of being "calculated" and "disingenuous" for going on the podcast and speaking about their relationship.
"Kelley was the best relationship that I have ever had in my life and could not be more grateful for that 10 months we had together," Weber started. "I care very, very deeply for Kel." He asserted that he "100 percent moved on" as well.
"This has been half a year, which is even crazier now that, in my opinion, that more podcasts are continuing to come out and talk about this," he said.
Weber claimed he spoke with a friend of Flanagan's, who said she wanted him to do a "grandiose gesture" and "big public display" if he wanted to communicate with her again. He took issue with that for it being "not what a relationship is about." Still, Weber tried to reach out to Flanagan and she didn't respond. She then went on the podcast.
"[She'd] rather talk about our private relationship to the public and not, again, to the only person other than her that should matter in that relationship or the failed relationship — the two of us — not have that private conversation," he said. "That's what I wasn't OK with. It screamed, 'I want a headline, I want to ride this out as long as I can.' This is the next best way to do that."
Peter Weber then responded to things Kelley Flanagan said
Weber then talked about how their relationship went "downhill" in December 2020. He took a red-eye flight to Chicago from LA so they could have their breakup in person. But that didn't last long — they tried to be in a relationship again soon after that talk. They broke up again, and Weber told Flanagan he really wanted to announce their breakup, so they could leave it in 2020.
"We were different in a lot of ways," Weber expressed. "I will never apologize for liking Pokémon cards.