Peter Weber Says His Relationship With Kelley Flanagan Would've Happened Even Without 'The Bachelor'
Peter Weber and Kelley Flanagan have come a long way since The Bachelor Season 24. The Delta pilot and attorney met prior to filming the ABC reality series. But their initial spark didn't carry the couple to the end. Weber eliminated Flanagan in the seventh week. Nevertheless, Weber and Flanagan got together after the 28-year-old wrapped his journey as a single man. Then recently, Weber gushed over his relationship with Flanagan and admitted they would've started dating regardless of The Bachelor.
Peter Weber and Kelley Flanagan start dating after 'The Bachelor'
As mentioned, Weber and Flanagan met before The Bachelor Season 24 started production. The reality stars happened to be at the same hotel in LA and hit it off. But on the ABC series, there seemed to be some disconnect and Flanagan was sent home.
Meanwhile, Weber moved on and proposed to Hannah Ann Sluss. Then when the bachelor broke off the engagement, there was a possibility Weber would get back together with his runner-up, Madison Prewett. But two days after the finale, Weber and Prewett decided to go their separate ways.
A few weeks following The Bachelor finale, Weber was spotted with Flanagan in Chicago. Then the couple became Instagram official on May 2, and they've been inseparable ever since. 
Peter Weber reveals why his relationship works with Kelley Flanagan
In an interview with Bold TV published on IGTV, Weber opened up about his romance with Flanagan and why this particular relationship worked out over others.
"I think about why we work so well," Weber said. "Honestly, there's not this complex answer that I can uncover or figure out. It's just that we just work. We're very compatible with each other."
Weber also believes his relationship with Flanagan would have still happened if they didn't appear on The Bachelor together.
"I've thought about this a ton. But I truly feel if the show never happened, if somehow we were able to find each other — which we actually kind of did at the hotel before the show started — I think we could've been an amazing couple [before or after] the show," Weber said. "If she never came on, if I never did The Bachelor, we're just two people that get each other. We're on the same level. We are extremely compatible."
He continued, "You can just tell we have this amazing support for each other. We want the best for each other. We are each other's best friends. And we maintain that best friendship in our romantic relationship. It's just this beautiful thing."
Peter Weber says Kelley Flanagan is more than just a girlfriend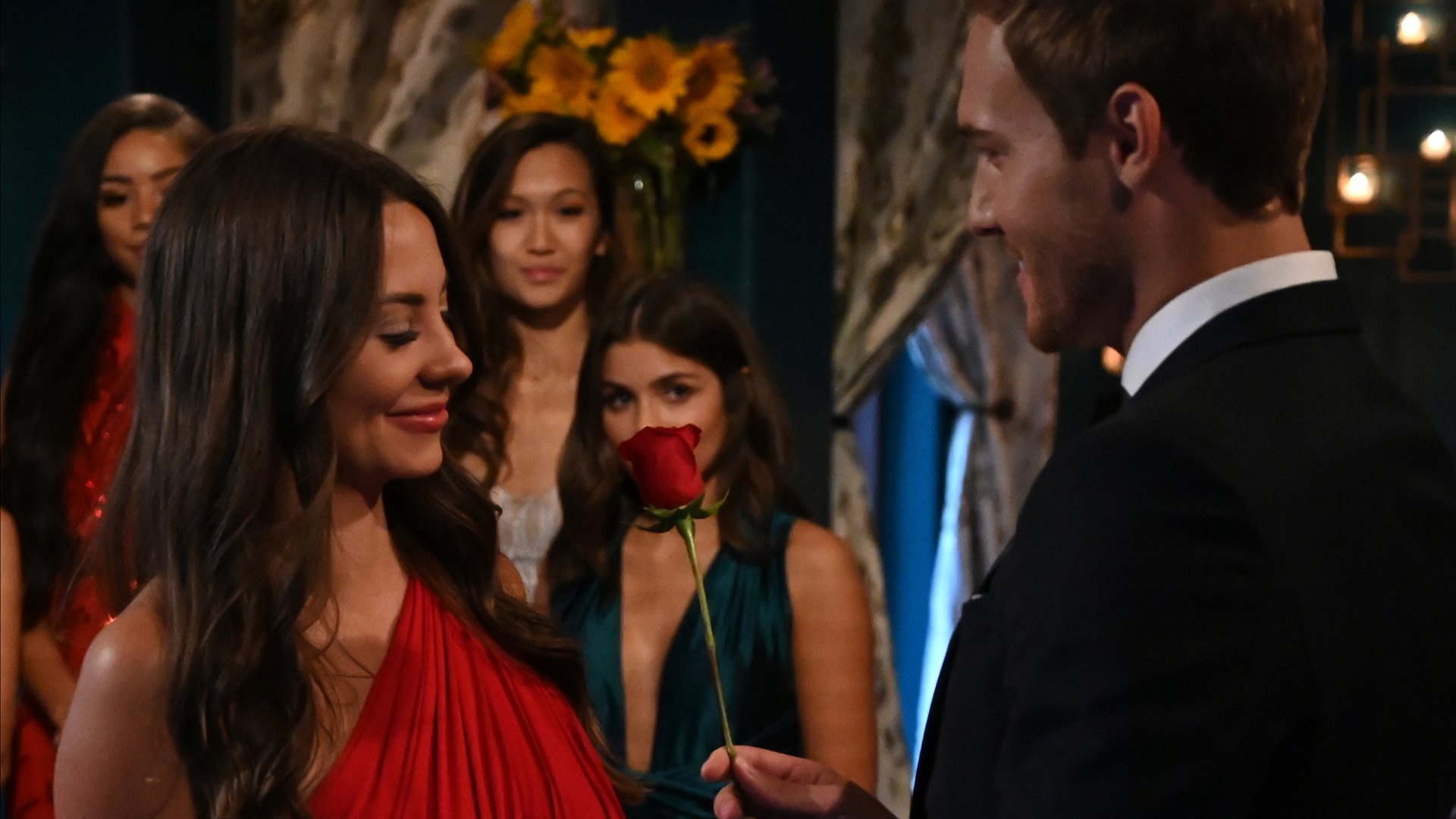 Clearly, Weber and Flanagan work outside of The Bachelor bubble. The couple met before the show and basically, continued where they left off after filming wrapped. Then in the interview with Bold TV, Weber revealed why dating Flanagan has been unlike his past relationships. 
"I think one thing I've realized is I've dated a bunch of girls and been in relationships. But truly, I really look at Kelley as my partner," Pilot Pete said. "And for me, that just holds so much weight."
He added, "She is just someone that is not just my girlfriend, not just someone that I'm really into or attracted to. She's my partner, my person. I've never felt that strong for someone and that confident in a relationship. It feels great."
So fan Bachelor Nation fans expect a wedding in the near future? According to Weber's mom, Barbara, the former reality stars aren't in a rush. But it seems Weber and Flanagan are moving in together soon.
"I'm super excited to take this next step with Kelley and move to New York and to see what adventures await," Weber told Entertainment Tonight in July 2020.
Check out Showbiz Cheat Sheet on Facebook!