Peter Weber Says It's Been Harder Watching His 'Bachelor' Season Back Than Living It
Peter Weber has been criticized quite a bit during his time as the bachelor. Particularly, fans think he's indecisive. But Weber has a message for fans of the dating show: If you were dating 30 people at once, you'd be indecisive, too.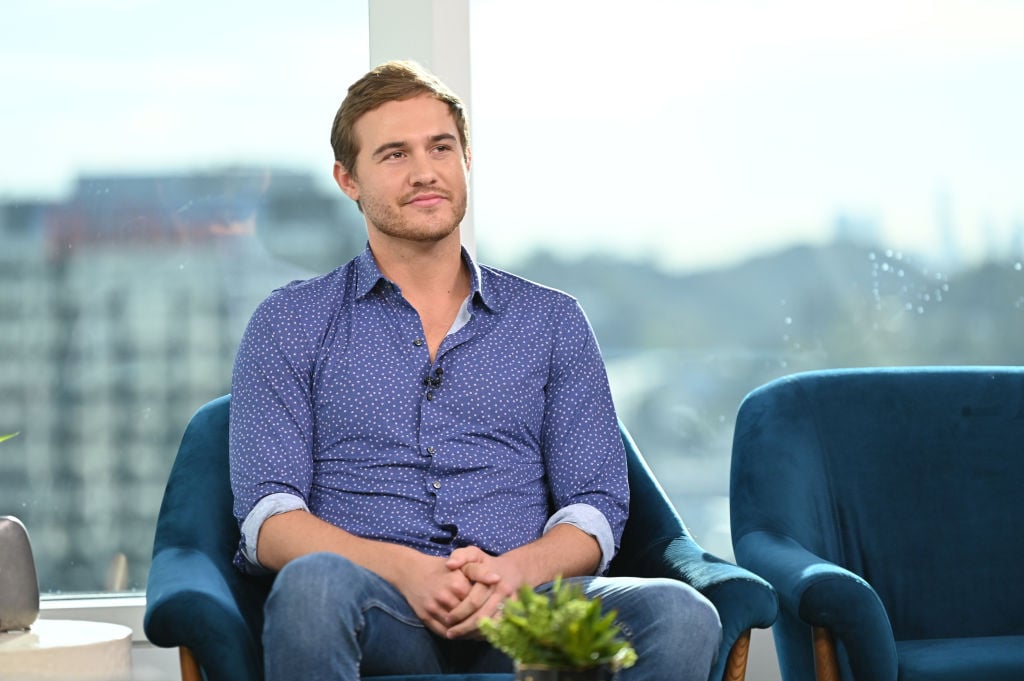 "People were like 'Oh, he's so indecisive," but I kind of knew, you know. There was a good chance they were gonna be in the top four," Weber said on a recent episode of The Viall Files to host Nick Viall of the contestants he's going into home towns with.
Peter Weber on knowing who his top four would be
Weber thinks Bachelor Nation should have known for some time who his final four would be.
"I don't think anyone watching this show should be confused or surprised by [my top four]. Any human being isn't gonna be all-in on all 30 people. You're gonna hopefully give everyone a chance but anyone's attracted to a smaller group of possibly 30. So I'm not afraid to admit that. I'll fully admit that, and that's why I wasn't worried about a lot of the drama going through," he said.
But Weber also says, even though he knew who his top contestants were throughout, he tried to give everyone a fair shot.
"I truly tried my best to give everyone a chance and I can honestly say that but also just being honest, I also did have my top front-runners that maybe interchanged a couple times, you know in the top four, five, six, but that's human. That's the truth," he said.
Why watching his season of 'The Bachelor' has been so difficult for Peter Weber
Weber says watching his season back is actually even tougher than experiencing it in real-time.
"It's actually a lot harder watching this back for me. It was easier going through it because there was so much I didn't know. There was so much information I just was not privy to. Watching it back has actually been way harder than I ever thought it would be," he said.
Why exactly? Ignorance is bliss.
"There's so many conversations and interactions between the women that–you know, I'm making decisions in the moment based off the information I have and I'm not making dumb decisions on purpose. You know, everyone thinks I am. And everyone thinks I'm just being indecisive and, yeah, there was a lot of indecision, but that's what you get when you date so many women at once," he said.
Weber says watching how many of the women interacted with each other when he wasn't there was disappointing to him. He, particularly, didn't appreciate how Tammy Ly treated Kelsey Weier.
But Weber says his early feeling of who his top four were is what made this process possible for him.
"This is a two-month experience. If you kind of don't have that idea early on then how, realistically, can this really work?" he said.
Read more: Bachelor Nation Is 'Dying At Peter [Weber] Staring At A Painting With Windmills' While Talking About Hannah Brown