Peter Weber Says He Doesn't Support the Offensive Campaign Victoria F. Modeled for Before 'The Bachelor'
This season's controversial contestant of The Bachelor is Victoria Fuller. That's because of the company she modeled for used a racist slogan and the confederate flag. Peter Weber reportedly defended her but now he said more about the situation. Find out where he stands on the controversy.
Victoria F. modeled 'White Lives Matter' merchandise before 'The Bachelor'
It was revealed that Victoria F. modeled for a company with the goal of the conservation of white and blue marlins. However, it uses the slogan "white lives matter" and the confederate flag on its merchandise.
The fallout from this is continuing. Victoria F. won a modeling challenge where her picture with Weber was supposed to be used on the cover of Cosmopolitan magazine. It was pulled from the digital copy and editor-in-chief Jessica Pels released a statement about the decision.
"Unequivocally, the White Lives Matter movement does not reflect the values of the Cosmo brand. We stand in solidarity with Black Lives Matter, and any cause that fights to end injustices for people of color," explained the statement.
Victoria F. has responded to the backlash
It took time but the contestant finally responded to the backlash. Fans were talking about the scandal on an Instagram post by Bachelor Clues. She responded to fans in the comments.
"Hello bachelor clues & followers! It would be nice for you to gather all the facts before jumping to bash someone," she wrote according to Us Weekly. "The company 'We Love Marlins' is in support of catching white, blue, & black marlins & releasing them back into the wild."
She then wrote, "In regards to a sensitive topic, I come from a very diverse background & am in support of all races! Virginia Beach is a VERY large fishing town where Marlin tournaments are held every year! Glad to clear this up."
Someone mentioned how the campaign used a racist slogan. She replied, "I'm sorry if you or anyone else's feelings were hurt. That was never my intention," and "I definitely see how this could be offensive. I apologize immensely it was never my intention to lessen this matter."
He said he doesn't support the campaign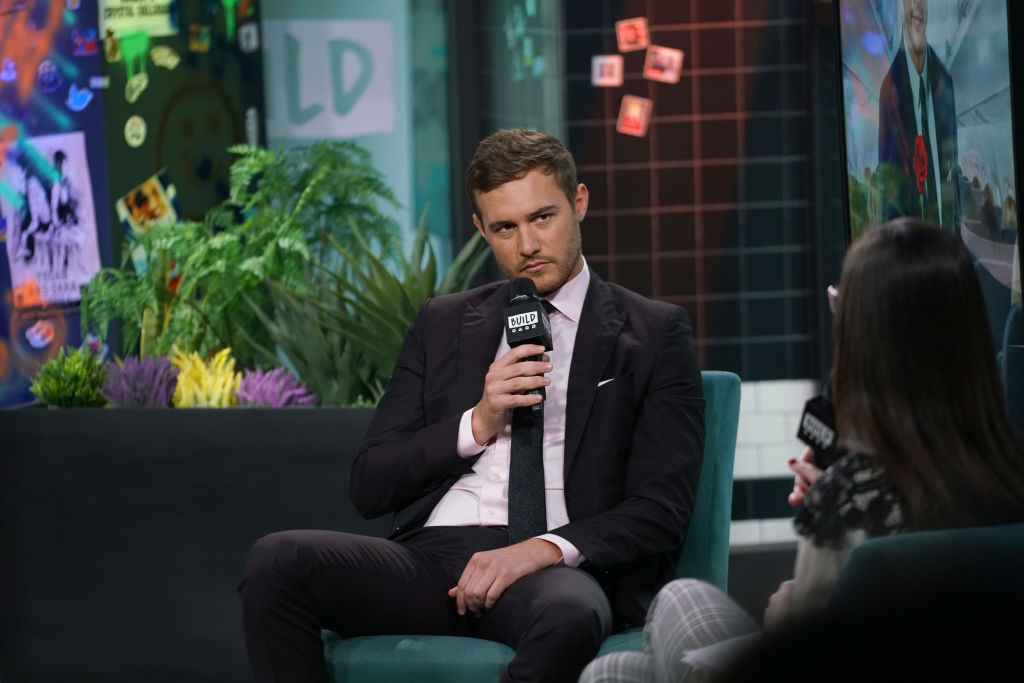 There were headlines that Weber defended Victoria F. after his interview with Build. There he said, "All I can speak on is the time I was able to spend with Victoria throughout this experience. I truly enjoyed my experience with her. I really feel like she's, you know, a good person and she's got a lot of endearing qualities." He later clarified where he stands on the issue.
"Listen, I'm still learning about all of this in real-time just like everyone is because I'm just like everyone else," he told Entertainment Tonight. "I had no idea any of her involvement in any campaign like that during our time together dating. I think it's unfortunate and a lot of the headlines have been taken out of context with my support about what she was doing and I encourage anyone to read the full article."
He added, "I, in no way, support that type of campaign and I also do feel like, though, it wouldn't be appropriate for me right now to speak too much on that without giving her a chance to address the public and make an actual statement."
The reality star gave a possible scenario behind the model's involvement with the company. "I've heard some possibilities of that she didn't know whether there was a confusion [over if] it's a fish company or something," he said.
Fans still don't know how far Victoria F. goes in the competition. For now, it seems like Weber still has positive things to say about their time together.