Is Peter Weber Still a Pilot and Where Does He Work?
Peter Weber got the nickname "Pilot Pete" while competing on The Bachelorette for Hannah Brown's heart. He spoke about his love for aviation while on Brown's season, and even revealed that the profession runs in his family. His father was a pilot, as well. In addition to being a contestant on Brown's season, Weber led his own on The Bachelor. After trying to find love on ABC, is he still a pilot? And if so, where does he work?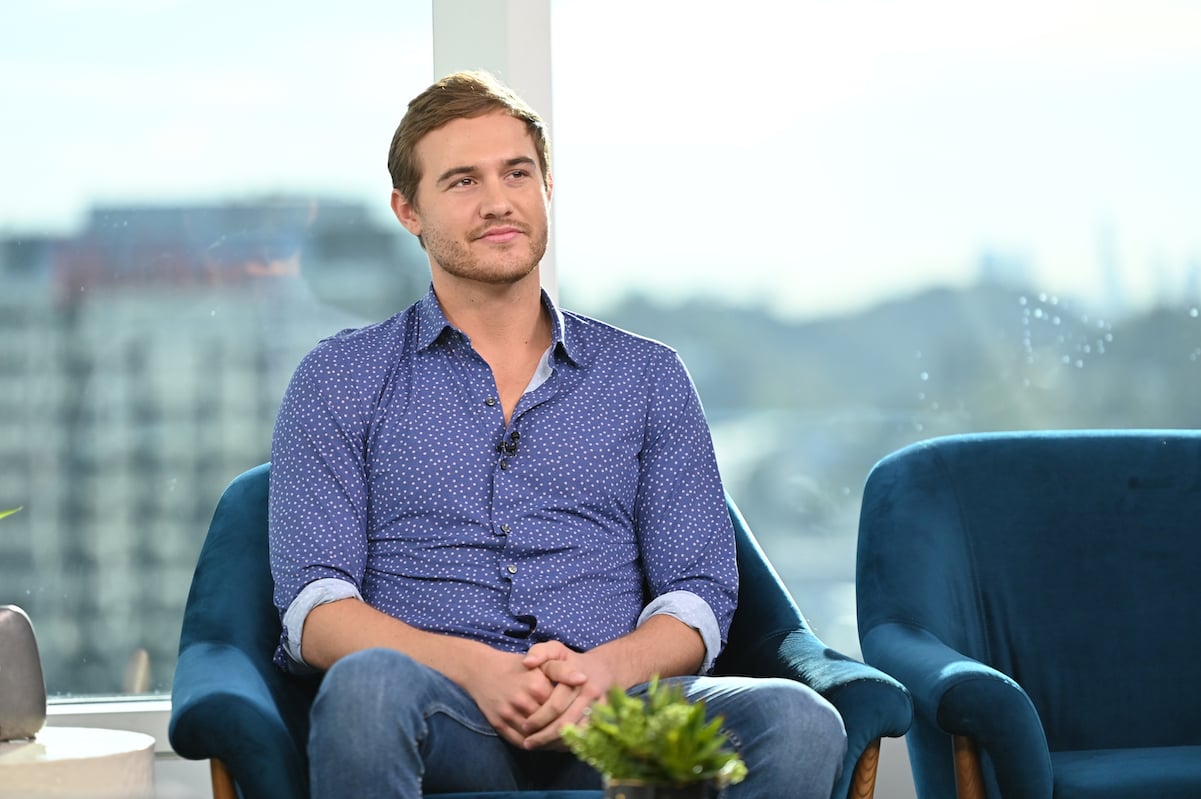 Peter Weber gave Hannah Brown pilot wings on 'The Bachelorette'
Weber made his mark early on in Brown's season. He exited the limo wearing his pilot uniform and gifted Brown something special that had to do with his profession.
"As a pilot, wings are something that is very symbolic of our love for aviation," Weber said. "When you earn them, they always give you a set of two. So, that being said, I'd like to give you this pair right here. I'm hopeful that at the end of this journey, you and I can fly away together."
On his own season of The Bachelor, Brown appeared the first night to return his wings back to him to find his "co-pilot." Weber is currently single after trying to make things work with multiple contestants from his season.
Peter Weber revealed on Instagram that he now flies for United Airlines
While many leads from shows within Bachelor Nation pursue gigs in entertainment, Weber has stayed in the aviation sector. He shared a new post on Instagram revealing his new role as a pilot for United Airlines.
"I am so excited to announce that I will officially be joining United Airlines on May 25th," Weber shared. "United is more than just an airline to me, it is family. My parents met aboard a United flight my dad was operating while my mom was a flight attendant."
Weber continued: "You all know flying was my first love, and United is a big reason why. As I begin my career with United I'm hopeful to soon welcome my brother Jack aboard to complete the family legacy and spend a beautiful career flying all around the world together."
Peter Weber worked for Delta as a pilot even after 'The Bachelor'
Prior to working for United Airlines, Weber was a pilot for Delta. Weber continued to work as a pilot throughout the coronavirus pandemic, after his season of The Bachelor. He is currently based in New York City, but is continuing his work flying.
He expressed his gratitude to his former employer in the post as well.
"I have to send a huge thank you to Delta Air Lines," Weber commented. "You have allowed me to live out my passion and I could not be more grateful for the opportunity you gave me. I have nothing but respect and admiration for the first class operation that you run. I'm so thankful for all the amazing people I had the honor of working with and wish you all the very best!"