'The Bachelor': Peter Weber Unfollowed Madison Prewett on Instagram
It only took about six weeks for the mutual "love and respect" that Peter Weber and Madison Prewett had for each other to turn sour. Now, it appears as if the claws are coming out for both of them and Bachelor Nation is reeling. After parting ways mere hours after they committed to giving their relationship another try, Bachelor Nation assumed we'd heard the last from the pair of them. But, it seems that things are only heating up.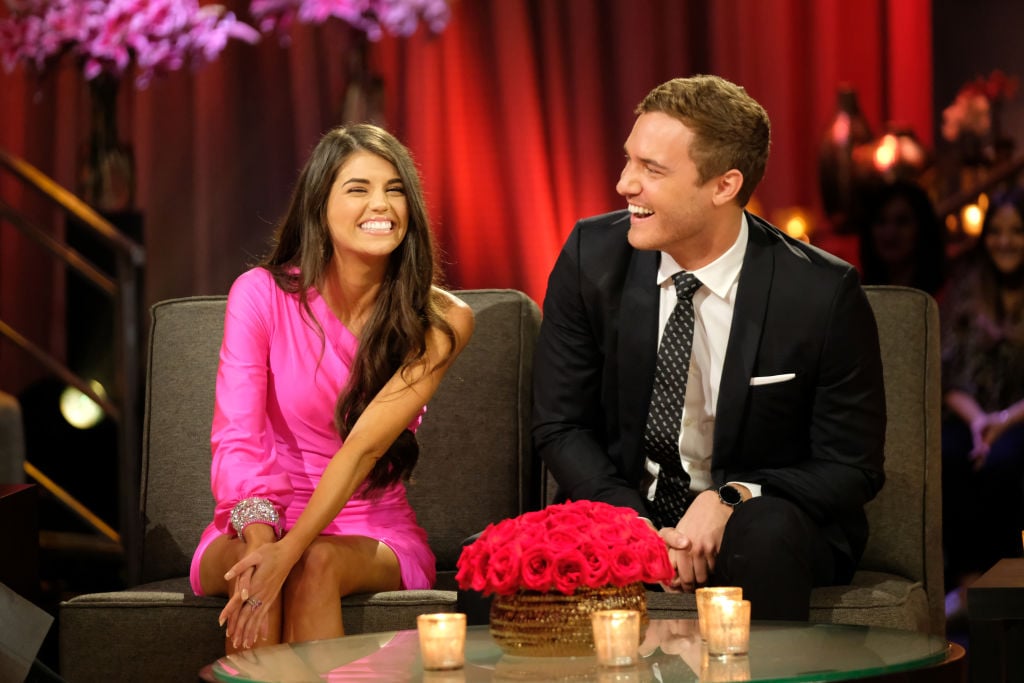 Only a short time after Weber's second split from Prewett, he was spotted spending time in Chicago with Kelley Flanagan. To recap, Flanagan was Weber's fifth-place winner. In a rare display of kismet, the pair actually met at a hotel prior to the show filming. They had plenty of chemistry early on, but Flanagan quickly realized that The Bachelor producers were intent on sabotaging their relationship. In fact, she stated that they went to extreme measures like locking her in a closet to prevent her from talking to him.
Peter Weber and Kelley Flanagan are quarantining together in Chicago
Now, however, Flanagan and Weber don't have to deal with any producers. The two are currently quarantining together in Chicago and Prewett is none too happy about it. Although Weber has stated that he isn't dating Flanagan, Bachelor Nation doesn't seem to be convinced. Neither does Prewett for that matter. She recently went on the podcast Off the Vine with Kaitlyn Bristowe and shared her feelings about the subject.
Madison Prewett gets candid during a podcast interview
Prewett admitted that she felt hurt by seeing photos of Flanagan and Weber, especially since Flanagan was her best friend in the house and the pictures of them were released on her birthday. She felt like it was a pointed attack and was also confused because, according to her, two days before Weber was first spotted in Chicago, he was texting her that he still loved her and wanted to get back with her.
Weber unfollows Prewett on Instagram
After hearing the podcast, Weber was quick to clap back to Prewett. "@madiprew you'd think you'd have a little more respect for this situation given we both know there's more to the story…" Weber wrote cryptically before promptly unfollowing her on Instagram. Of course, this caused fans of The Bachelor to speculate what details Prewett may have omitted.
Fans were split in their reactions to Weber. Some felt that Prewett was simply playing the victim and embarrassing herself. Others sympathized with Prewett but were glad Weber was sticking up for himself. However, a lot of people felt that majority of the women from Weber's season were petty for continuing the drama.
Fans chime in on Instagram
"I was angry at Peter for not having a backbone with production, but these girls are petty AF! The Ángels are turning sour and the villains (Alayah) ended being the most respectful ones…," one person declared about Prewett on Instagram. "All of his girls are acting so childish!" another fan exclaimed, siding with Weber.
For her part, Prewett has yet to respond to Weber's clap back. However, we'd wager she's seen it since she's no longer following Weber on Instagram either. Who knows how much longer we'll have to endure this petty drama, but one thing's for sure, Bachelor Nation has plenty of content with or without Clare Crawley's season of The Bachelorette.