Peter Weber's Ex, Merissa Claims Victoria F. Considers 'The Bachelor' as a 'Business Decision'
The controversy around Victoria Fuller continues on The Bachelor. This time she was put on the spot because Peter Weber's ex, Merissa Pence appeared on the show to warn him about Victoria F.
Find out what she had to say about her surprising appearance and the model's intentions of going on the reality show. Warning spoilers for "Week 8!"
Merissa Pence warned Peter Weber about Victoria F. on 'The Bachelor'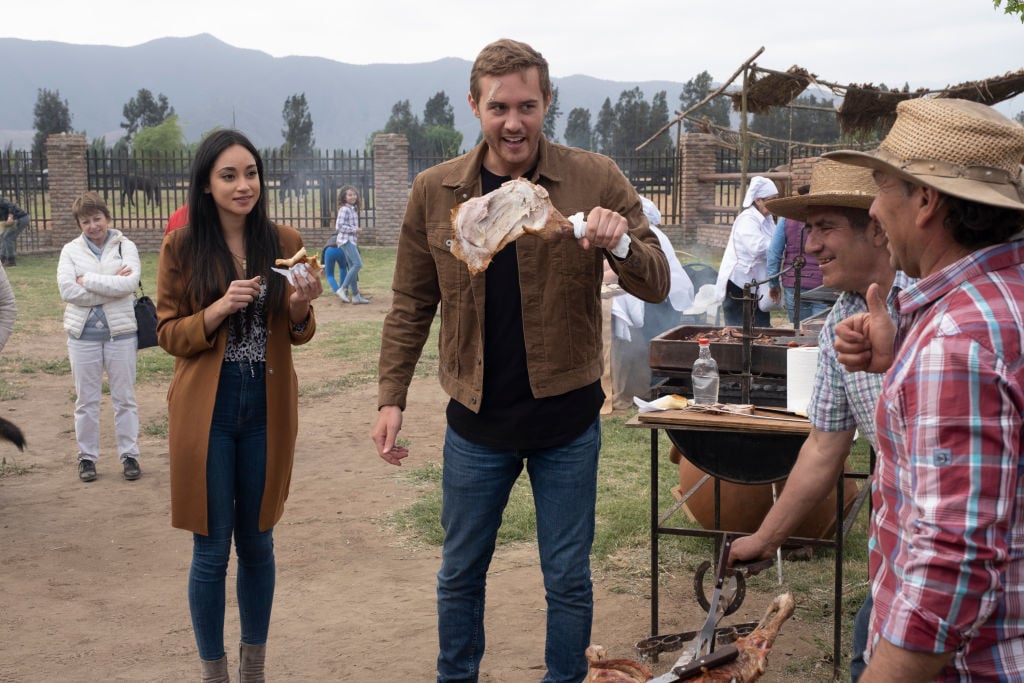 Victoria F.'s hometown date got completely derailed. That's because his ex approached him to warn him about her.
"There's been many relationships broken up because of her," she claimed. The contestant later denied this. "For her to say that is very disappointing," said Victoria F. "I haven't broken up any relationships, so what relationship did she say that I broke up?"
Reality Steve previously reported that many people contacted him about her before the season aired. He wrote, "Not only did I find this behavior to be true, but I also found out that the wives of the husbands that Victoria was having relationships with, were actually women Victoria knew and was friends with."
She posted on Instagram and responded to the rumors. She wrote, "The RUMORS you are hearing are FALSE. There will be a time & place where I can defend myself, but for now I choose to wait. HOWEVER, bullying is NOT ok. Nor is it fair. Especially when casting judgement and basing opinions upon pure speculation, assumptions, & LIES."
She claims Victoria F. went on the show for business
Pence talked about her personal relationship with the contestant with Entertainment Tonight. She revealed how heated things got between them.
Pence said Victoria F. threatened she "was going to slash my tires because I was hanging out with one of her ex-boyfriends" when they first met. Pence claimed she still tried to move forward with her.
"I still had my complications with Victoria, and I always tried to get along with her, but the last night that her and I hung out before she left for The Bachelor was awful," she said. Pence said Victoria F. claimed going on the show was a "business decision."
She went on to give the reason why she approached the reality star during the hometown date. "I just did this for the people who don't have a voice," she said. "I feel like I have been that voice for them, and that's kind of been my mindset on all of this."
He still gave her a rose
Weber wasn't able to get a straight answer about the rumors from the model. He also didn't meet her family, but he still gave her a rose and sent Kelsey Weier home.
The decision is just another one that left fans stunned. This means the model will go to Fantasy Suites along with Madison Prewett and Hannah Ann Sluss.
Fans will have to keep watching to see if Victoria F. and Weber will truly be able to leave the drama behind them. Or if there will be another heated discussion between the two.