Pharrell Has Finally Unveiled His Skincare Routine and Everyone Needs To See It — 'Skincare Is Not a Gender-Specific Thing'
Pharrell Williams has always been known for his clear, glowing skin. There's been a running joke for years now that he doesn't age, and his flawless skin plays a big role in the notion. 
For some time now, people have wondered what Williams does to maintain his youthful appearance. Well, he's finally released a skincare tutorial that answers all the questions one could have. 
Pharrell has a few skincare essentials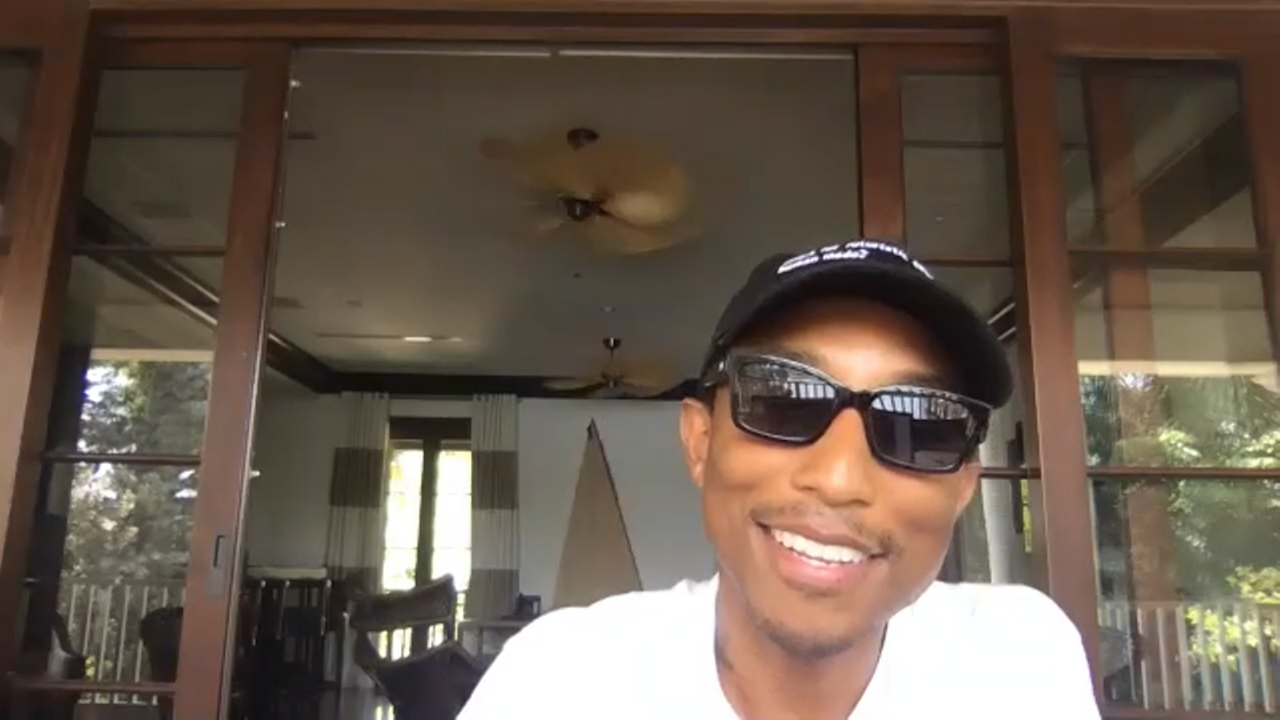 Williams' ageless appearance is largely due to his commitment to a skincare routine. During a recent interview with GQ, he simplified the process into three steps. 
"My skincare essentials are pretty much three steps," Williams said. "It's always making sure you have a good cleanser, always making sure that you have a really good exfoliator and a great moisturizer."
Pharrell then shows off the Rice Powder Cleanser, one of the products from his Humanrace brand. After applying some to his face, he gives more details about how to properly cleanse. 
"I'm going in circular motions, and I'm always going upward because Naomi [Campbell] would always tell me, 'Never go downward.'
Pharrell says exfoliating is the #1 thing in skincare
Although many people focus solely on keeping their skin clean, Pharrell knows there's more to the process. In his opinion, exfoliating and ensuring that there are no layers of dead skin is the most important step in skincare. 
"I'm always talking about exfoliating like a mad man," Williams said. "When they ask me, 'Oh, what do you do?' That's the number one thing. It's removing the dead layers of skin."
Pharrell doesn't want people thinking his skin naturally looks amazing
Many viewers may see Pharrell's skincare tutorial and claim that the superproducer naturally has perfect skin. But he's determined to convince people otherwise, ensuring that his skin has flaws as well.
"Everybody's like, 'Oh, your skin, your skin, your skin,'" Williams said. "As you can see, I have freckles in my face. I have spots in my face. But my skin itself feels amazing."
Pharrell understands the importance of moisturizing his skin
Just like every other step in the skincare process, moisturization is important. 
"It's important to moisturize because you want to lock in the moisture," Pharrell said. "You know, rubbing it in is super important, just getting it in there. 
Pharrell's skincare routine slightly changes at night
Williams' skincare routine is done when he wakes up in the morning and when he goes to bed at night. For the most part, he goes through the same steps both times, but there is a subtle difference with his nighttime routine. 
"So, my morning routine and my night routine are very similar," Williams said. "The only difference is that I use a Vitamin C serum."
Pharrell uses SPF to protect his skin 
Another point of emphasis for Williams was skin protection. He stresses the importance of using SPF to block harmful UV rays. 
"The way your skin looks is a result of what you're doing," Williams said. "What's your routine, how much time are you putting into it. The other thing that I use in the day time—not as much as I'm supposed to, it's just something that my wife comes down on me about, and this is something that Dr. Elena comes down on me about—which is SPF. It's like, super important."
Pharrell doesn't think skincare is feminine
Traditionally, it wasn't considered "masculine" for men to invest in the appearance of their skin, nails, and hair. However, things are different today, and Williams wants people to understand that skincare isn't solely for women.
"Teach your son that skincare and skin health is not a gender-specific thing," Williams said. "It's a human, hygienic, and considerate, courteous thing. You want to take care of your skin.