Why Pharrell Williams Keeps Carl Sagan's Photo in His Dressing Room
 Pharrell Williams gained traction in the music industry during the 90s when he and Chad Hugo formed a production group called The Neptunes. That cosmic name might have been the first clue that Williams has an interest in space exploration.
At the time of his meteoric rise to fame, interviewers usually asked Williams about his creative influences. The award-winning performer answered with the names of well-known musicians and celebrities like Michael Jackson or Stevie Wonder. Now, thanks to an article in The Verge, we know that astrophysicist Carl Sagan helped shaped Williams' views of the universe.
Williams' interests and talent took him far beyond his home state of Virginia.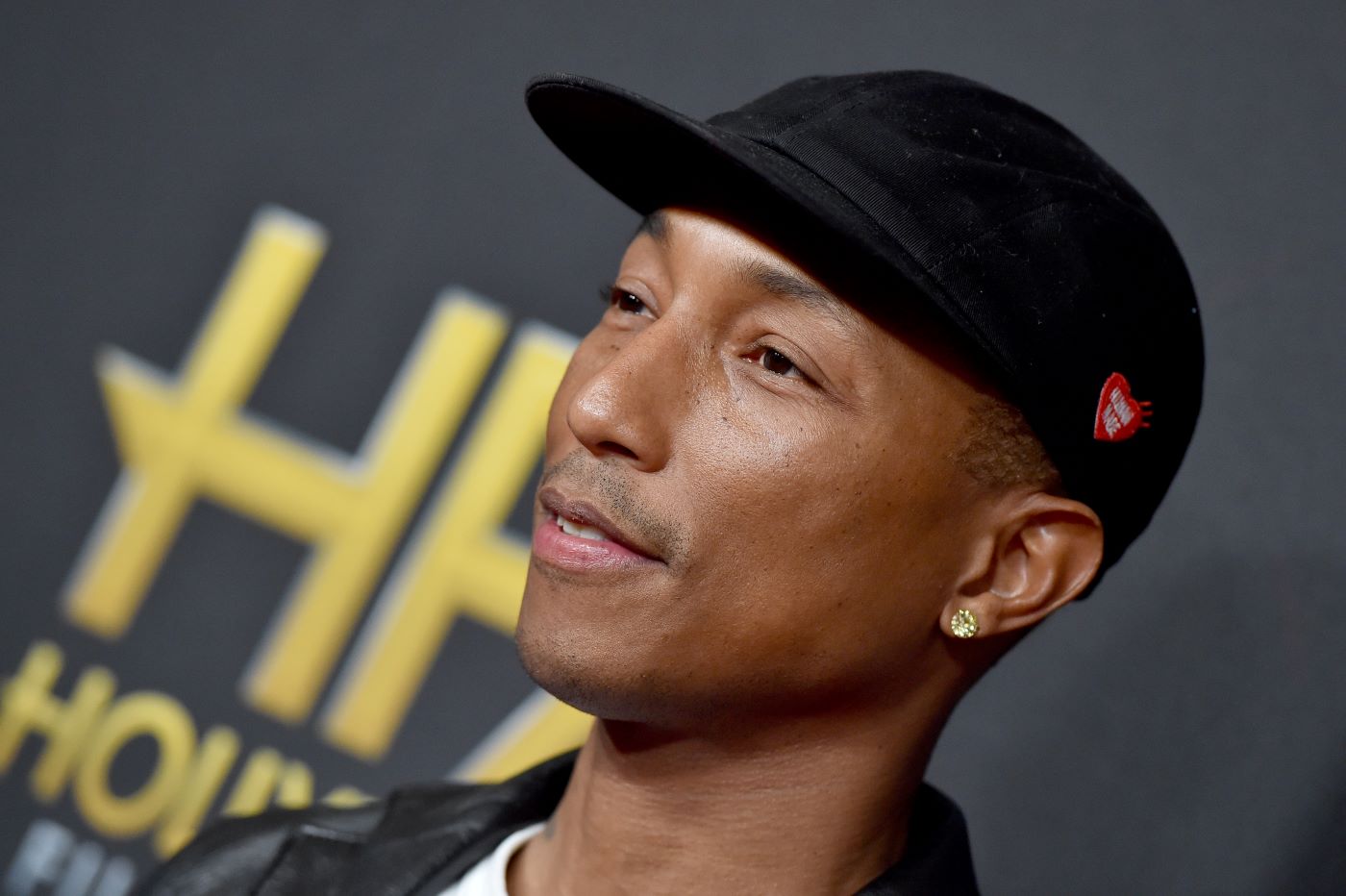 The Neptunes, Williams' high school R&B group, signed with producer Teddy Williams in the early 90s. After losing two of the original group members, The Neptunes changed direction and became a two-person production group. Alongside Hugo, Williams worked with Jay-Z, Britney Spears, Nelly, Gwen Stefani, and many others.
Williams released his first solo album titled In My Mind in 2006, but the 2010 hit "Happy" launched Pharrell into the mainstream.  No longer a behind-the-scenes producer, Williams accepted the 2015 Grammy award for the best music video for "Happy." In the video, Williams danced, sang, and wore several hats.  After this win, fans watched Williams perform with various artists, from Daft Punk to Robin Thicke to Stevie Wonder.
Pharrell Williams' performances are intense and emotional.
Williams' performances have brought audiences to laughter as well as tears. He has performed at Coachella, The Astroworld Festival, The Global Citizen Festival and has toured numerous times across the country and globe. During these tours and performances, people noticed that the artist had a framed photo of Carl Sagan in his dressing room. Naturally, people wanted to know more.
In an interview on The Today Show, Williams explained that he was drawn to the 1980 documentary "Cosmos" when he was growing up. He said, "I watched 'Cosmos' as a child, and I was always blown away by (Sagan's) mind and the way he thought."
Sagan's documentary opened Williams' eyes to the fact that human life on Earth is rare. Out of the billions and billions of planets and stars in the cosmos, Earth has life. The picture of Sagan reminds Williams of how lucky we all are to be here. He brings that energy out with him when he performs.
Not every Pharrell Williams fan knows about Carl Sagan.
Carl Sagan's popularity waned significantly after his death in 1996. During the 1970s and 1980s, he was a popular public figure. He was the Neil deGrasse Tyson of his day.
Sagan was an astrophysicist who could explain complex stellar phenomena in ways his then-modern audiences could understand. And he seemed approachable. NASA chose him to chair the committee that created the Voyager Golden records, two gold records that were sent into space in 1977. The idea was that extraterrestrial life could learn about Earth if they listened to the sounds.
It's no wonder that Pharrell Williams would feel a kinship with Carl Sagan. The two shared a love of music and a love of the vast unknown.
You only need to look at the astronomical imagery at play in Williams' album art, his Instagram, and his imagination to see the impact Carl Sagan has had on Williams' view of the universe. Pharrell Williams still has his feet on the ground, though.