Did Phil Collins Pay for David Crosby's Liver Transplant?
The classic rock world lost one of its most enigmatic musicians when David Crosby died at age 81 on Jan. 19, 2023. His music — with The Byrds, Crosby, Stills & Nash (and sometimes Young), and his solo work — lives on. So do his wife and children. Yet the guitarist, singer, and songwriter was lucky to make it to his 80s, and Crosby has Phil Collins to thank for a controversial liver transplant he received in 1994.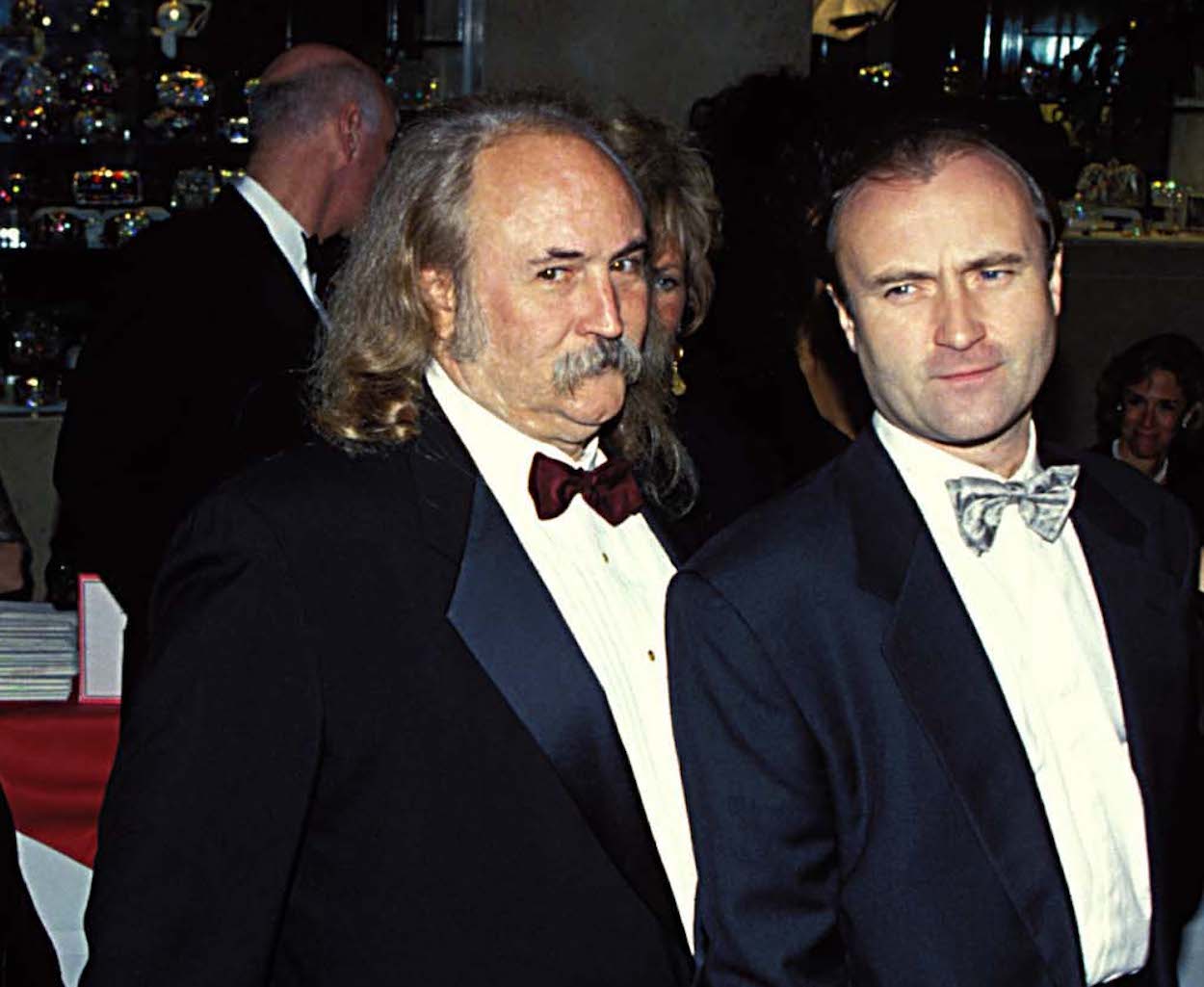 David Crosby and Phil Collins collaborated on a song in 1993
Crosby ended a four-year album hiatus with the 1993 record Thousand Roads. The work saw him performing several songs written with or by other musicians.
Crosby co-wrote the album's lead track, "Hero," with Phil Collins, per AllMusic. It was a long-awaited chart breakthrough for Crosby. The song was his first single on the Billboard charts since 1976, and it rose as high as No. 44 (the second-highest chart position of his solo career). "Hero" flew up to No. 3 on the adult contemporary chart.
The good vibes emanating from his 1993 solo success dissipated when he seemingly jumped the line for a liver transplant in 1994. But did Collins really pay for Crosby's procedure?
Collins 'helped tremendously' with Crosby's liver transplant
A years-long battle with hepatitis C damaged Crosby's liver, and he needed a transplant to live. He received a new organ in 1994, not long after doctors said he needed one to survive. The speed with which he got his new liver led to some controversy.
Many organ recipients must wait years to hear the life-changing news. Crosby seemed to jump the line. Not only that, but his battles with drug and alcohol addiction were well-known. Some people wondered if less risky recipients were skipped in favor of Crosby.
But did Collins really pay for the procedure? Crosby shed some light on the truth during an interview with The Guardian in 2014:
"Phil Collins did help me enormously. I'm not going to get into the specifics about how; it's nobody else's business but mine and Phil's. But he did help me tremendously, and he is a dear friend."

David Crosby
Organ transplants aren't cheap. Crosby built a respectable net worth after years as a successful entertainer, so he likely could have afforded the surgery, hospital stay, and follow-up care. Still, a year after collaborating on one of his biggest solo hits, Collins assisted Crosby with his liver transplant costs.
The 1960s icon made music with his long-lost son later in life
As he prepared for his liver transplant, Crosby discovered that the child he fathered and gave up for adoption in 1962 had been searching for him. When he finally reunited with his long-lost son, James Raymond, he discovered his son was also a musician — a successful keyboardist and composer. 
When Crosby had recovered, he started making music with the son he had never met.
Raymond had already made a name for himself in music, pursuing classical and jazz from a young age. He was the musical director for a successful 1990s Nickelodeon series, Roundhouse (he was nominated for a Cable ACE award for his music in one episode), and a sideman for several acts, including Chaka Khan. 
They began playing music together not long after they reunited. They formed the jazz-rock band CPR (Crosby, Pevar & Raymond), which started touring by January 1997. Albums followed in 1998 and 2001, and James continued to collaborate with his father even after CPR disbanded. 
None of that would have been possible without David Crosby's liver transplant, which Phil Collins helped pay for.
For more on the entertainment world and exclusive interviews, subscribe to Showbiz Cheat Sheet's YouTube channel.