What is 'The Amazing Race' Host, Phil Keoghan's Net Worth in 2019?
10-time Emmy-Award winning host Phil Keoghan is the host and producer of 'The Amazing Race.' What is Phil Keoghan's net worth in 2019?
10-time Emmy-Award winning host Phil Keoghan is most recognizable from hosting and producing Outstanding Reality-Competition Program, The Amazing Race. Similar to the contestants, Keoghan has also traveled the world and experienced several adventures. Although one ended up being a near-death experience, Keoghan turned the moment into a positive one and began to live every day to its fullest.
In addition to his hosting duties, Keoghan has appeared in other television shows and endorses several products. What is Phil Keoghan's net worth in 2019?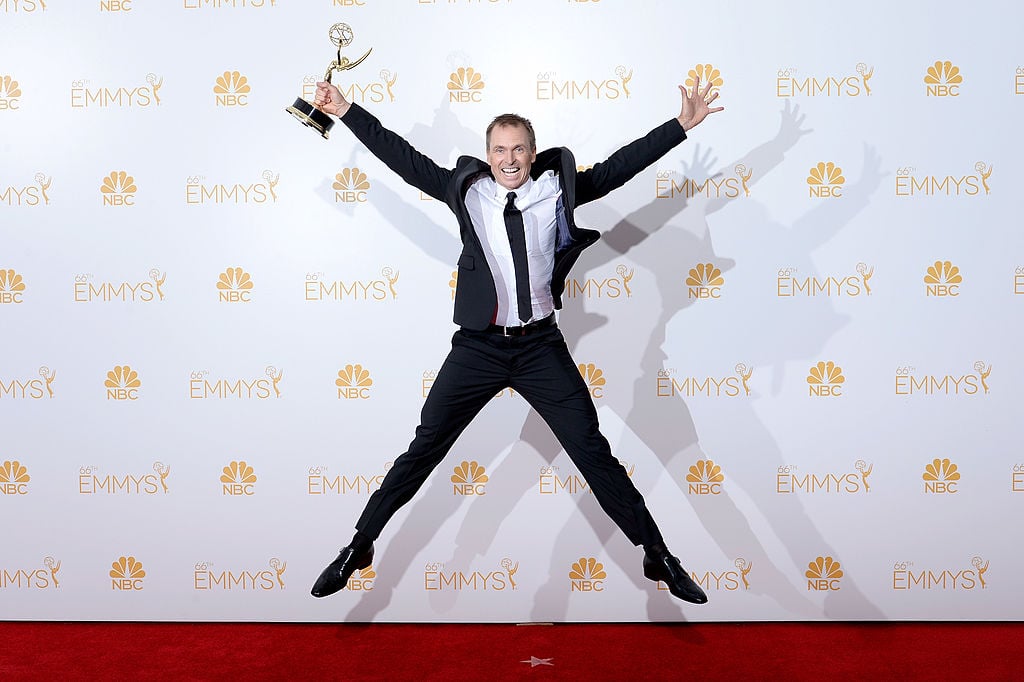 How did Phil Keoghan become famous?

Phil Keoghan was born in Lincoln, New Zealand, but spent his youth in Canada and Antigua because of his father's job. When he got into high school, his family settled near his hometown in Christchurch, where he attended school until he graduated.

After Keoghan completed a TV cameraman internship at the age of 19, he landed a position on New Zealand children's show, Spot On. He then hosted various New Zealand television shows until the U.S. picked up his show, Keoghan's Heroes, at the age of 23. Keoghan then moved to America with his wife, Louise, who is also a producer. Five years later, he and Louise welcomed their only child, Elle Keoghan, into the world.

Keoghan initially auditioned to host Survivor; however, CBS chose Jeff Probst instead. They offered Keoghan a hosting gig for The Amazing Race, and he accepted. He has hosted every single season since the debut in 2011 and now serves as the series' executive producer. Keoghan has received 20 Emmy Nominations and won 10 of them due to his work on The Amazing Race.

Phil Keoghan's near death experience

When Keoghan was 19-years-old and filming for Spot On, he and his partner dove 120 feet down to the MS Mikhail Lermontov shipwreck. However, he ended up separating from his partner and suffered a panic attack. His friend rescued him, and he was shaken up, crediting it as a near-death experience.
However, he completed filming the next day. Keoghan said from that point forward, he wanted to live life to the fullest and made a list of risky activities he wanted to accomplish. He called it a NOW, "No Opportunity Wasted," list and wrote a book about his experience in 2014.

Since creating the list, Keoghan broke a world bungee jumping record, ate on top of an erupting volcano, renewed his vows underwater while feeding sharks, and went diving in the world's longest underwater caves. He also co-developed a television show with the same name, based on the same concepts. NOW, rebranded as BUCKiT currently has several products including an energy bar, snack bar, and topical ointment.

What is Phil Keoghan's net worth?
He earns around $100,000 per The Amazing Race episode which adds up to about $1.2 million a season. Keoghan also receives income from his book, No Opportunity Wasted and sponsored a line of its products. He also appeared on shows including Star Trek and American Dad! Additionally, he has hosted National Geographic Explorer since 2018. Phil Keoghan's net worth is an estimated $16 million.