'SNL': Phoebe Bridgers Surprised Viewers with This Part of Her Performance
Phoebe Bridgers had a monumental performance for her career on Feb. 6 when she was a musical guest on NBC's Saturday Night Live for the first time. The indie singer, whose first album Stranger in the Alps was released in 2017, and her latest, Punisher, in 2020, has been recognized as an influential emerging artist. Bridgers has been nominated for four Grammy Awards in 2021 and one GLAAD Media Awards (Bridgers is bisexual). But one thing about her SNL performance — beyond the music itself — will definitely be remembered by fans and critics alike.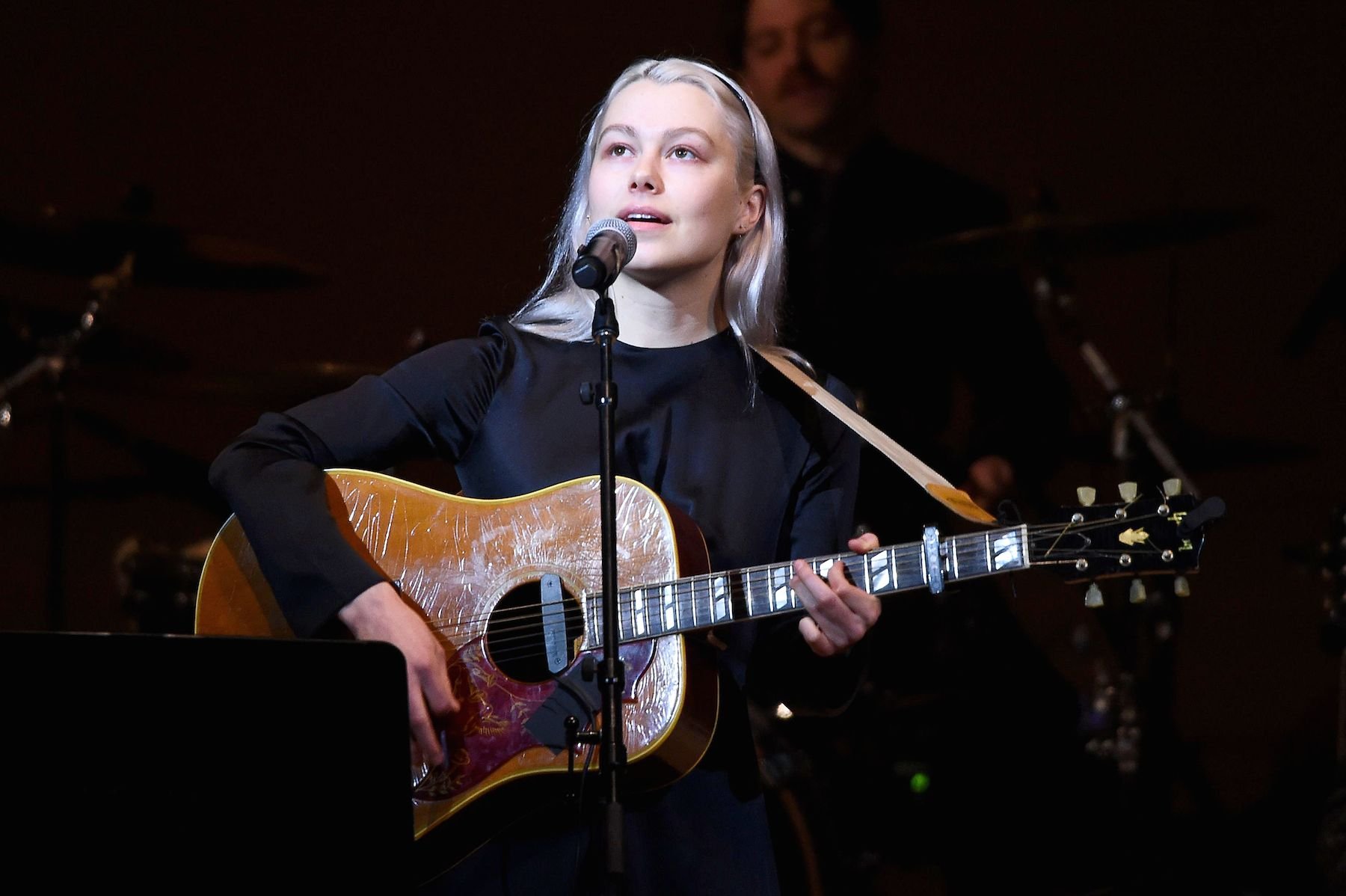 She was the musical guest on 'Saturday Night Live'
Bridgers was the musical guest on the Feb. 6 episode of Saturday Night Live, joining guest host Dan Levy from Schitt's Creek. Bridgers performed on the iconic NBC stage. She sang her songs "Kyoto" and "I Know the End" from Punisher.
In Bridgers' performance for "Kyoto," she wore a skeleton outfit while playing the guitar and singing, and maintained a calmer attitude in her set.
But during her "I Know the End" set, Bridgers surprised fans at the end of her performance.
Phoebe Bridgers destroyed her guitar during her 'SNL' performance
RELATED: Phoebe Bridgers' 'Kyoto' Is About Her Dad, but a Little About Her Grandpa as Well
Bridgers opened "I Know the End" with a melancholy mood for the sad song. At the end of her performance, Bridgers took her guitar and smashed it on a monitor. She hit the monitor repeatedly with the guitar until it was totally destroyed in an unpredictable twist for the SNL musical guest.
Following the conclusion of the song, Bridgers smiled.
Fans joked about Phoebe Bridgers smashing her guitar on 'SNL'
People reacted on Twitter to Bridgers smashing her guitar during her performance.
"I hope Phoebe Bridgers did a good job on SNL I lent her my guitar for it lol," writer Broti Gupta joked on Twitter.
Reporter Courtney Theriault said that "Phoebe Bridgers really, really, really [captured] the mood of the moment."
One Twitter user critiqued the performance.
"Why did this woman, Phoebe Bridgers, destroy her guitar on SNL? I mean, I didn't care much for the song either, but that seemed extra," they expressed.
Someone replied with their theory on why they thought Bridgers destroyed her guitar onstage.
"It was clearly for the performance and theatrical value, the song is about the end of the world so destroying something of value actually makes a lot of sense in the context of the performance," they explained. "If [you] can't appreciate the art, that sounds like a 'you' problem."
Guitar-smashing as a musician trend during a performance began with Peter Townshend from the band The Who, per Atlas Obscura. It's possible Bridgers was physically showing the meaning of her song while simultaneously paying tribute to musicians who came before her.
Bridgers is nominated for Best New Artist, Best Alternative Music Album, Best Rock Performance, and Best Rock Song for the 2021 Grammy Awards, which will air on March 14. We can't wait to see what's next from this talented performer.