Phoebe Tonkin Is Just as Obsessed With 'Fleabag' as You Are
Phoebe Tonkin may be an actress, model, activist, and director, but that doesn't stop her from fangirling Fleabag just like everyone else. The 30-year-old H2O: Just Add Water alum is fully enamored with the Tragicomedy, which was, funnily enough, created by another Phoebe. Phoebe Waller-Bridge's two-season series centers around the main character, Fleabag, who is simultaneously trying to move through complex feelings of grief and navigate her life in London.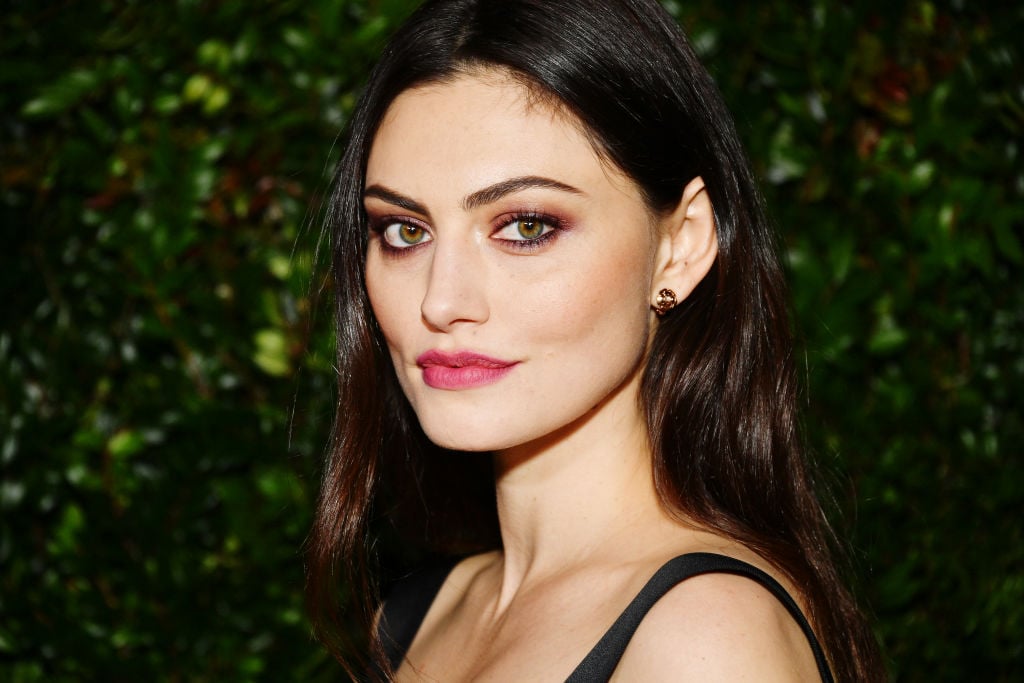 Phoebe Tonkin is obsessed with Phoebe Waller-Bridge's Fleabag
One of the most delightful things about Fleabag is just how much of a hot mess she is. From the opening shot, we see that she is not the traditional protagonist. Waller-Bridge's character is crass and bold. She has unapologetically complex relationships with family and lovers and she's reluctant to apologize fully even if she's wrong. But for Tonkin, Fleabag's imperfections are what makes the show truly unique and special.
As both a writer and a director, Tonkin has seen her fair share of characters. But, what Tonkin loves about Fleabag is that she was a character that Tonkin hadn't seen in recent years. "Watching the first season was the first time I had seen this super-messy, super-complicated, super-badly behaved heroine. Sometimes women aren't perfect, sometimes they're complicated and flawed. Fleabag was the first character like that I'd seen in a really long time. It's super relatable," Tonkin confessed in a recent interview with Elle Australia.
The 'H2O: Just Add Water' alum would've loved to play Fleabag
Tonkin loves the character of Fleabag so much that it's the character she'd most want to play out of all characters in both movies and tv shows in the last 30 years. But, Tonkin admits that she wouldn't even want to truly take the role because she doesn't think she, or anyone else for that matter, could make any improvements. "I wouldn't even dare touch it, because no one could ever improve on this performance, but Fleabag. She's the greatest character written in a very long time," the Bloom actress confessed almost reverently.
Tonkin's dream role
But, there are plenty of roles that Tonkin would be thrilled to lend her talents too. As an actress that has a deep appreciation for different genres and time periods, she confessed that she'd love to take on a role that allowed her to navigate a different era. "I'm dying to do something set in a different era, probably the Victorian era. If I could go to London and do a BBC series for the rest of my life, I'd be very happy," Tonkin admits.
Will the Chanel ambassador direct more movies?
When Tonkin isn't dreaming of her next role or fangirling Fleabag, she's dedicating lots of her time and energy to directing. She wrote and directed her short film, Furlough, last year and she has plans to make more in the future. Tonkin is drawn to the Indie style of filming and feels a deep connection to the unique process it brings out.
"I loved the experience of doing a true independent film. When you're on television you get caught up in the machine, and making a film on no money⁠—literally no money⁠—is such a beautiful experience," the Fleabag lover shared. We can't wait to see how Tonkin's unique perspective and love of film influences both her acting and directing work in the future.