Photo Shows Moment Princess Charlotte Got Tired of Prince Louis Acting Up
Photo and video from Queen Elizabeth II's Platinum Jubilee shows when Princess Charlotte got annoyed with her little brother Prince Louis' antics.
Prince Louis had been the one Cambridge child royal watchers haven't seen much of over the last few years, but that changed during Queen Elizabeth II's Platinum Jubilee celebrations. Prince William and Kate Middleton's youngest son appeared front and center at events with his parents and siblings, and fans couldn't get enough of his antics. One person who did have enough of the prince's rambunctious behavior though was Princess Charlotte and she made that clear when she was seen trying to calm her little brother down.
Here's more on the moment Charlotte appeared tired of Louis acting up, plus footage of the princess keeping her older brother, Prince George, in line too.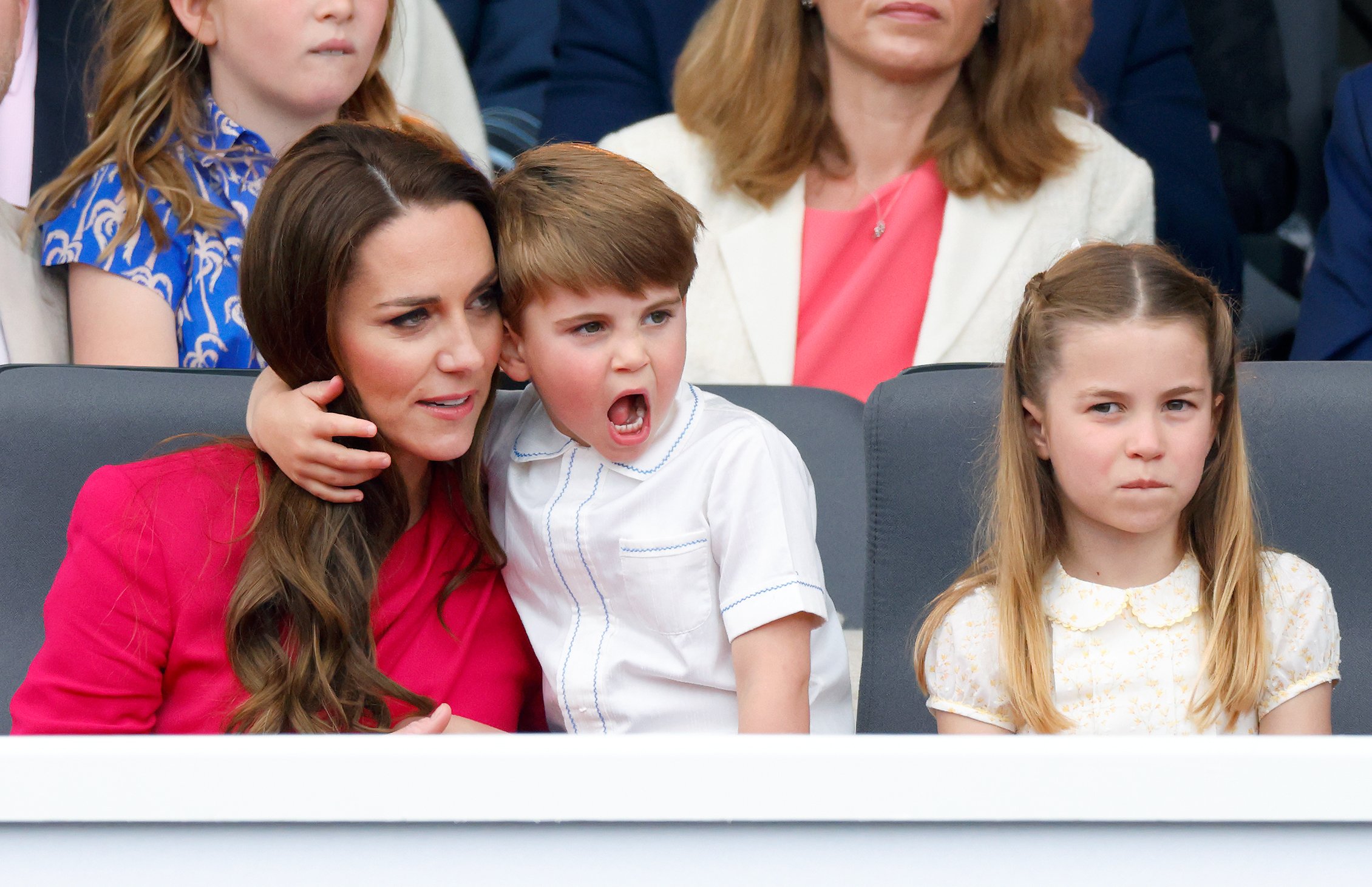 Princess Charlotte takes charge during carriage ride
The first time the public saw Princess Charlotte taking charge was during the carriage procession on June 2.
The three Cambridge kiddos began waving to the crowds as they rode in a coach with their mother and Prince Charles' wife, Camilla Parker Bowles. Prince Louis' enthusiastic waving went on a bit too long for his sister so Charlotte grabbed his arm and put it down.
The cheeky little prince did manage to sneak in a wave or two after that. However, that wasn't the last time the princess was spotted trying to get Louis under control.
Charlotte tried to calm Prince Louis down when he was acting up at the pageant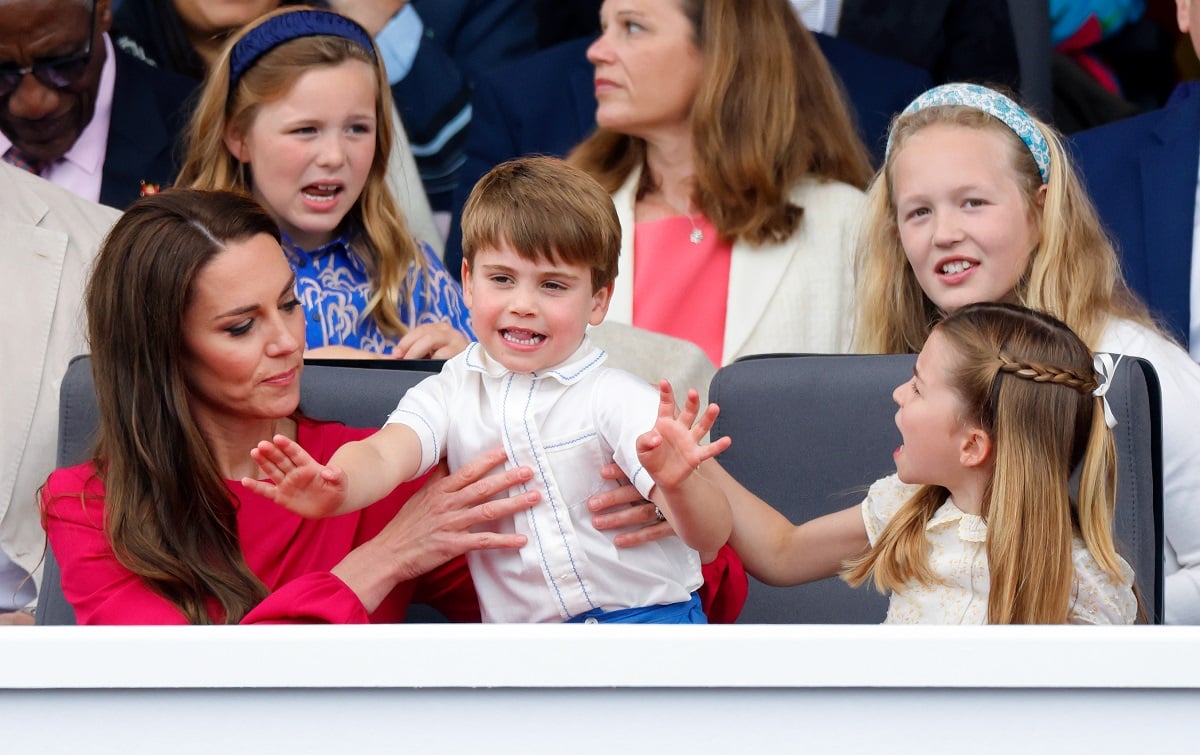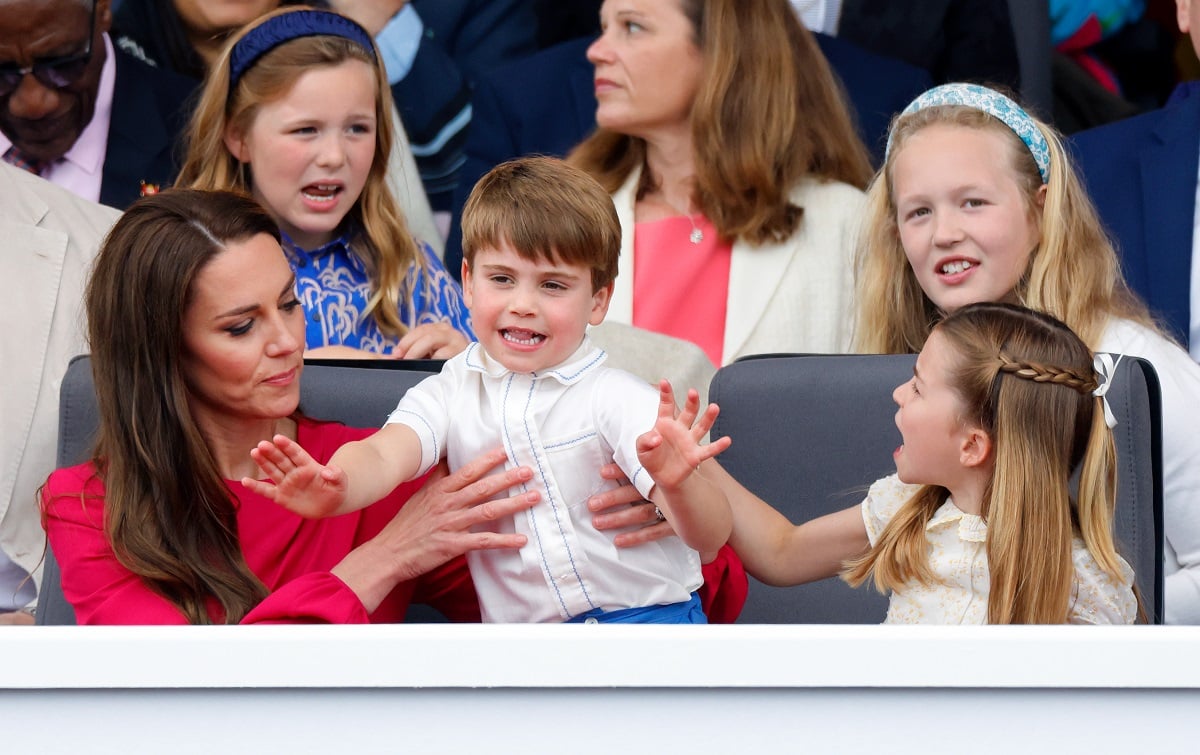 After a memorable balcony appearance in which a photo of Louis went viral as he covered his ears during the flypast, the prince really stole the show and even got a little rowdy during the Platinum Jubilee Pageant.
While watching the show Charlotte scolded Louis and pushed his hand when he tried to stick his fingers in his mouth. After that, she didn't look thrilled when Louis was standing up in his seat cheering and making wild gestures. One photo shows the image of her trying to contain him when she's seen enough.
Video footage also captures the young princess appearing to tell Louis to calm down.
The princess also corrected Prince George's posture
But it wasn't just her younger brother Charlotte was trying to keep in check. She made sure her big brother was in line when he needed to be too.
Charlotte made a subtle gesture when the Cambridges appeared on the balcony for the second time with the monarch. As the national anthem "God Save the Queen" was being played, George made the mistake of moving his arms in front of him. The princess caught him and quickly nudged her sibling to move his hands from the balcony's ledge and fix his posture.
Moments later, their mom gently pulled Prince Louis back from leaning on the balcony to keep his posture straight during the anthem as well.