6 Times Kate Middleton's Stunned Wearing the Lover's Knot Tiara
An evening event for women in the British royal family means tiaras. Per royal etiquette rules, tiaras became an option for Catherine, Duchess of Cambridge when she walked down the aisle. Keep reading to check out just a few of the times she's stunned wearing the Lover's Knot tiara. 
A favorite of Kate Middleton's, Princess Diana loved the tiara too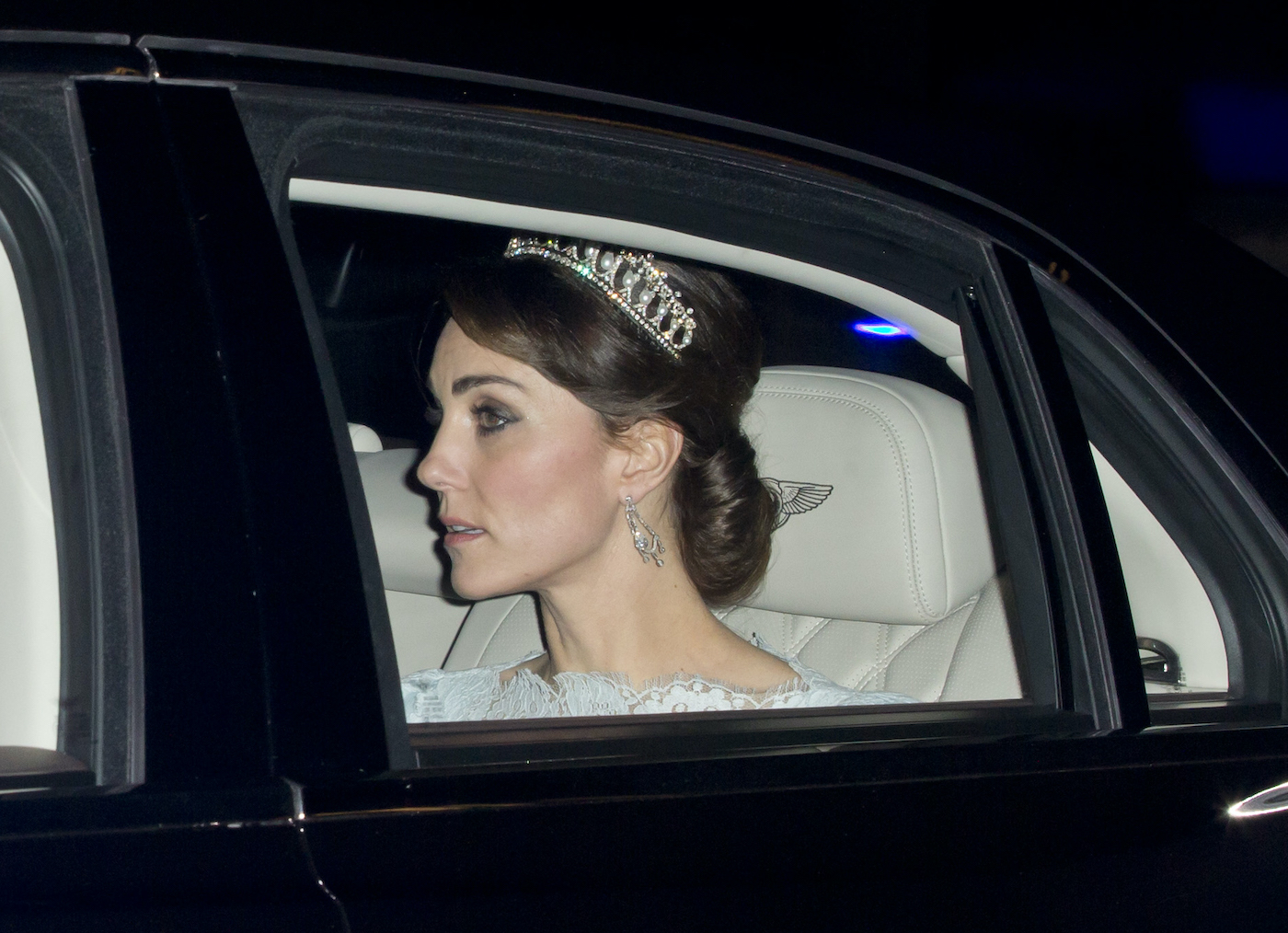 The Lover's Knot is Catherine's go-to tiara. Featuring 38 pearls and set in gold and silver, it's a heavy piece of jewelry. As a result, the tiara is painful to wear. Despite being uncomfortable, the 38-year-old is fond of the dazzling headpiece. And she's not the only royal to love this particular tiara. 
Catherine's late mother-in-law, Princess Diana, favored the Lover's Knot tiara too. She also wore it on numerous occasions. Queen Elizabeth II has also worn the Lover's Knot tiara but not for decades.
Kate Middleton wears the tiara to receptions at Buckingham Palace
The Duchess of Cambridge drew a lot of attention for wearing the Lover's Knot tiara to a reception at Buckingham Palace in 2015. Why? Because the tiara hadn't been seen publicly since Diana's death in 1997.
Since the tiara's reappearance in 2015, Catherine's worn it again on numerous occasions. It's usually her tiara of choice for the annual Diplomatic Corps reception at Buckingham Palace. 
She wore it with a red gown in 2016.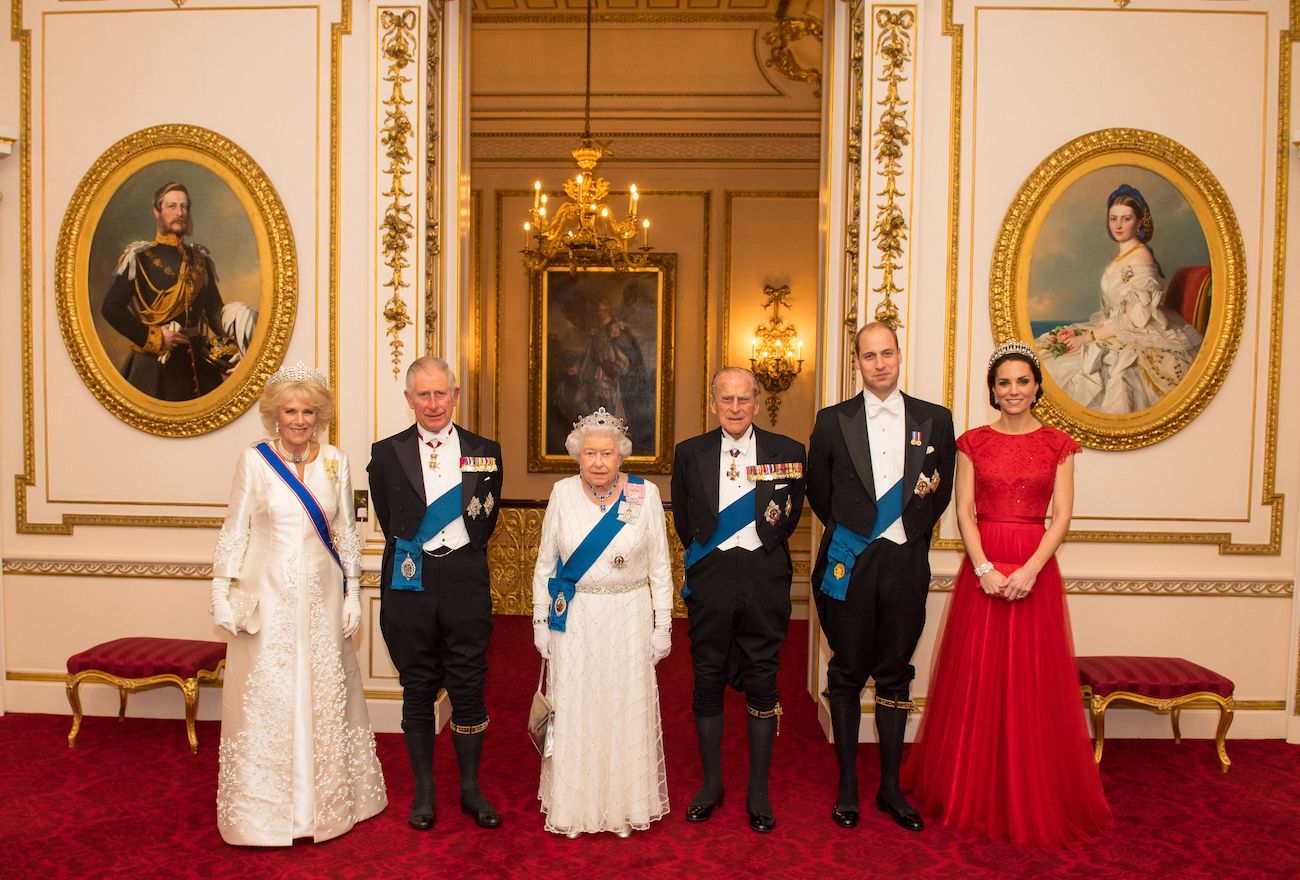 The mother of three smiled for photographers who caught a glimpse of her (and the tiara) leaving the reception.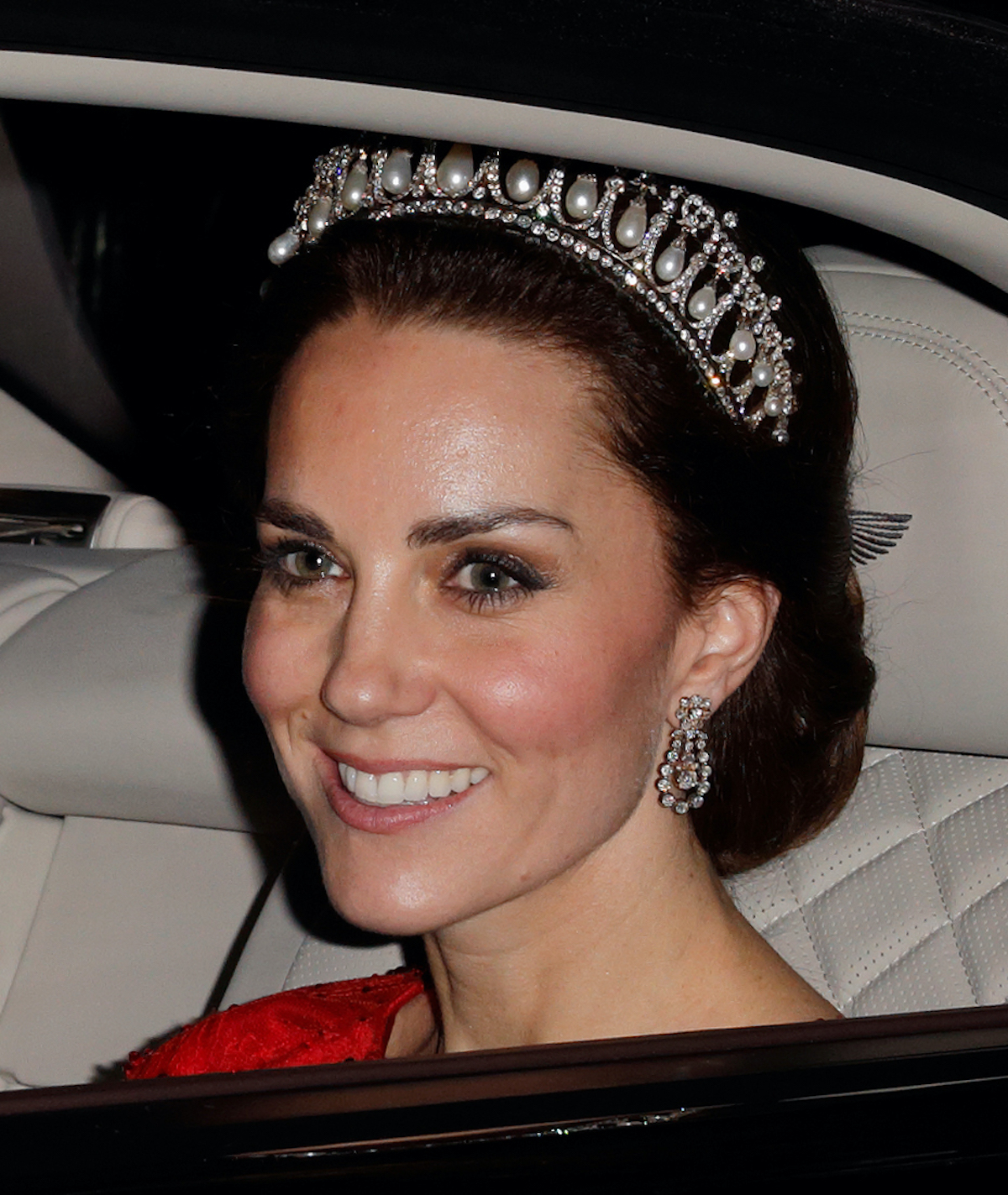 For the same event in 2019, Catherine opted to wear the Lover's Knot tiara once again.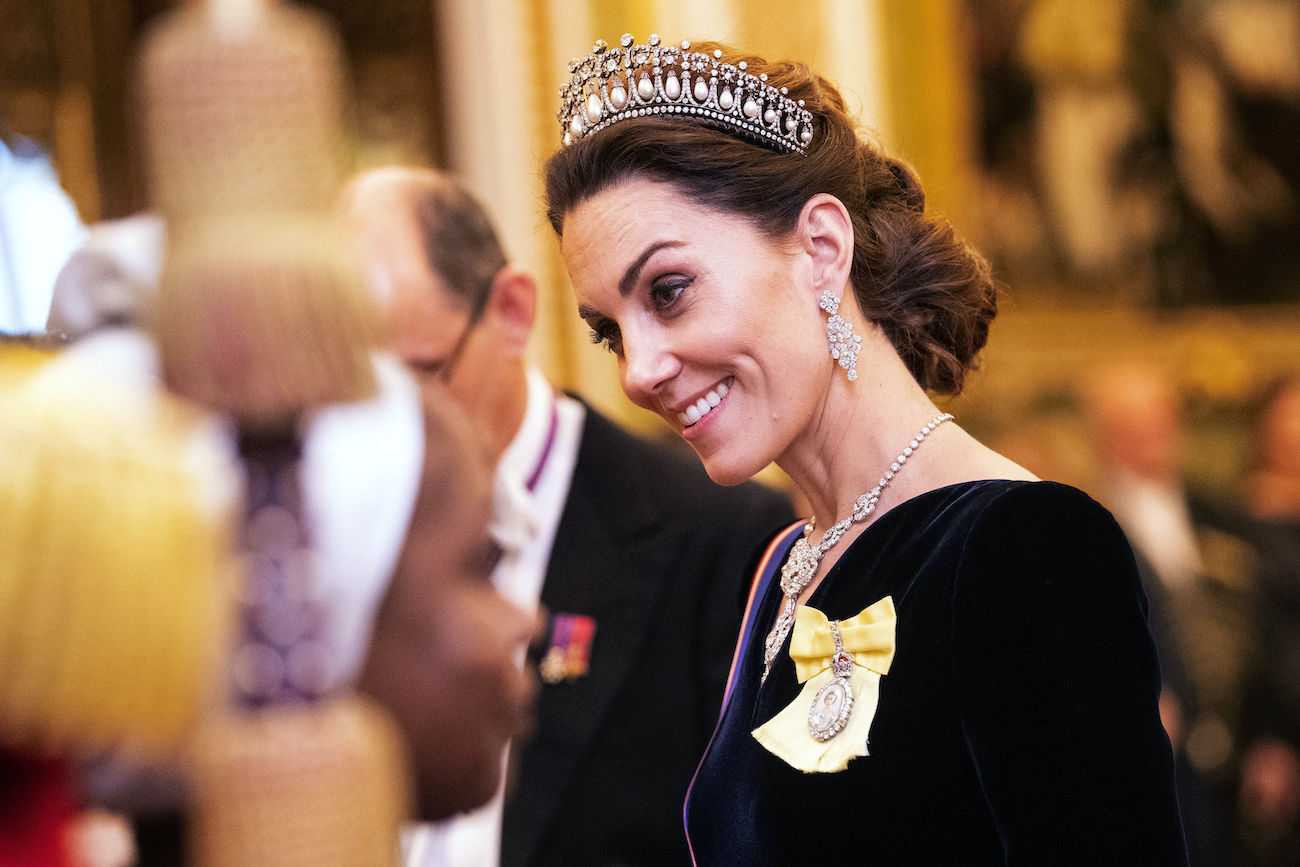 That's not all. On other occasions where the Duchess of Cambridge swaps fascinators for tiaras, she reaches for the same sparkler. 
She wears it to state dinners too
The queen plays host to heads of state in her role as the leader of the royal family. And on the guest list is, of course, the Duke and Duchess of Cambridge. Because it's an evening affair, that means married women wear tiaras. 
Catherine attended a 2017 state dinner in honor of the king and queen of Spain. Unsurprisingly, she chose to wear the Lover's Knot tiara. Catch a glimpse of it below.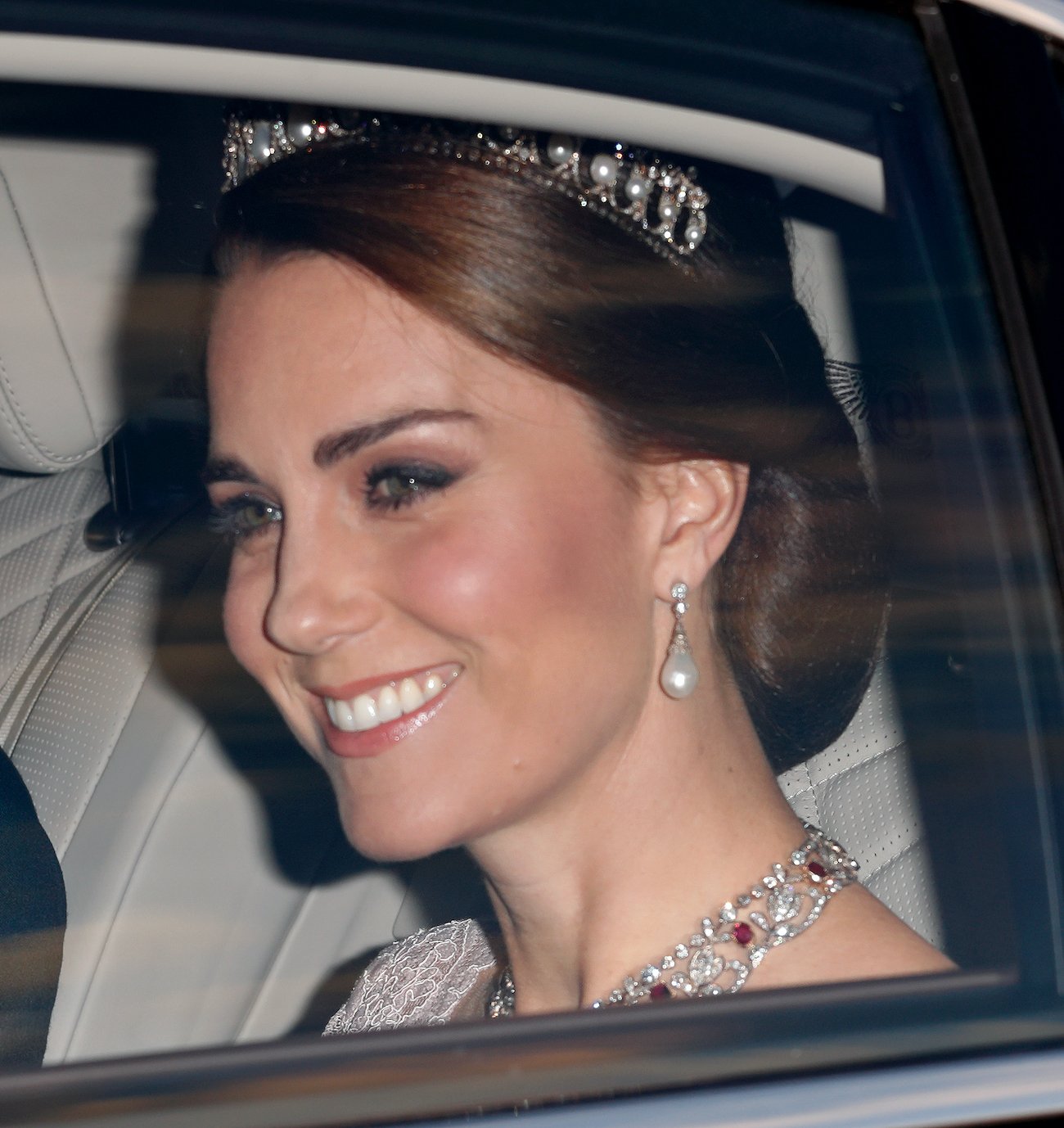 A year later when she went to another state dinner, Catherine dusted off the Lover's Knot tiara yet again.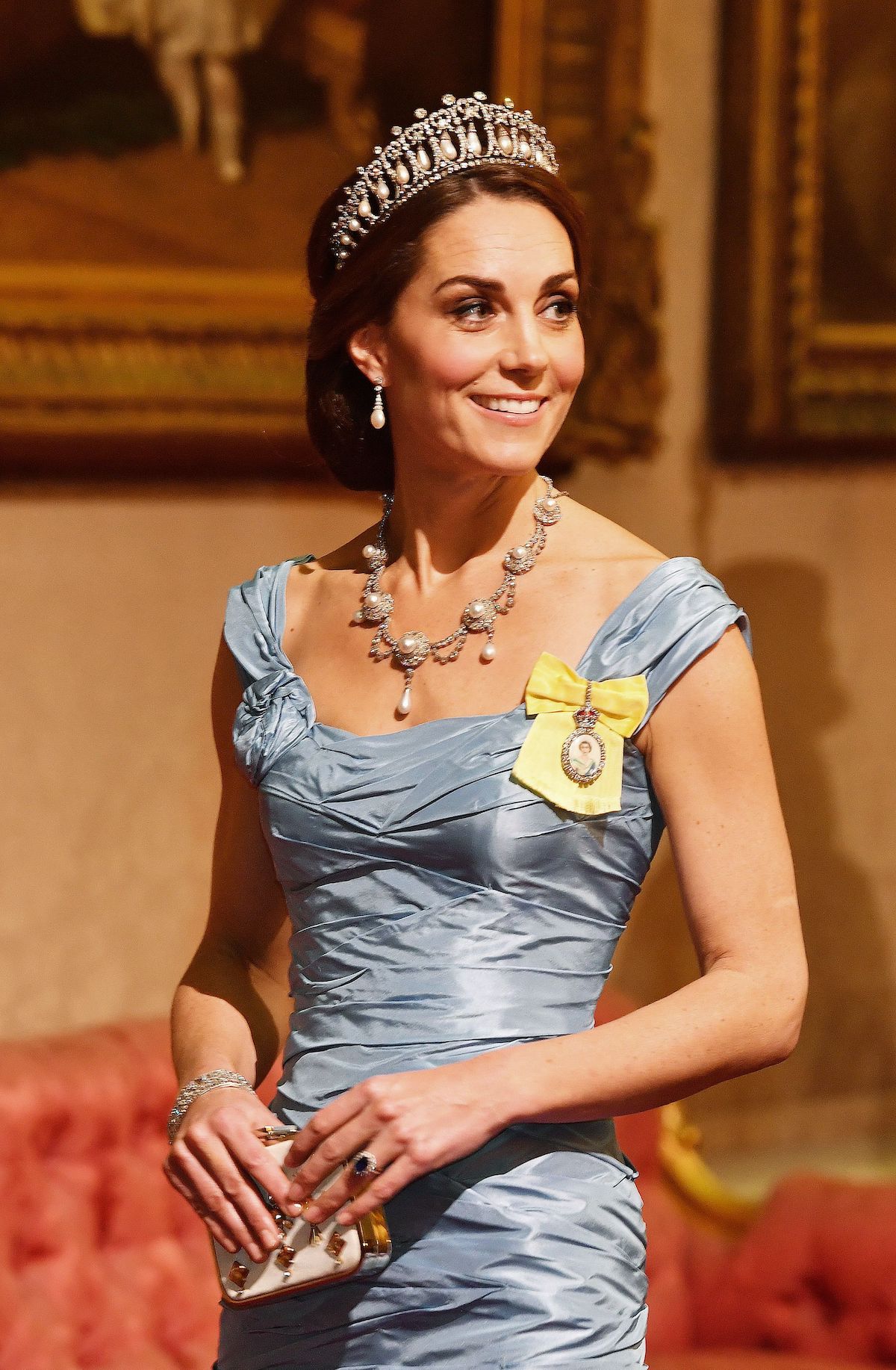 And more recently in June 2019, the Duchess of Cambridge wore it to a U.S. state dinner.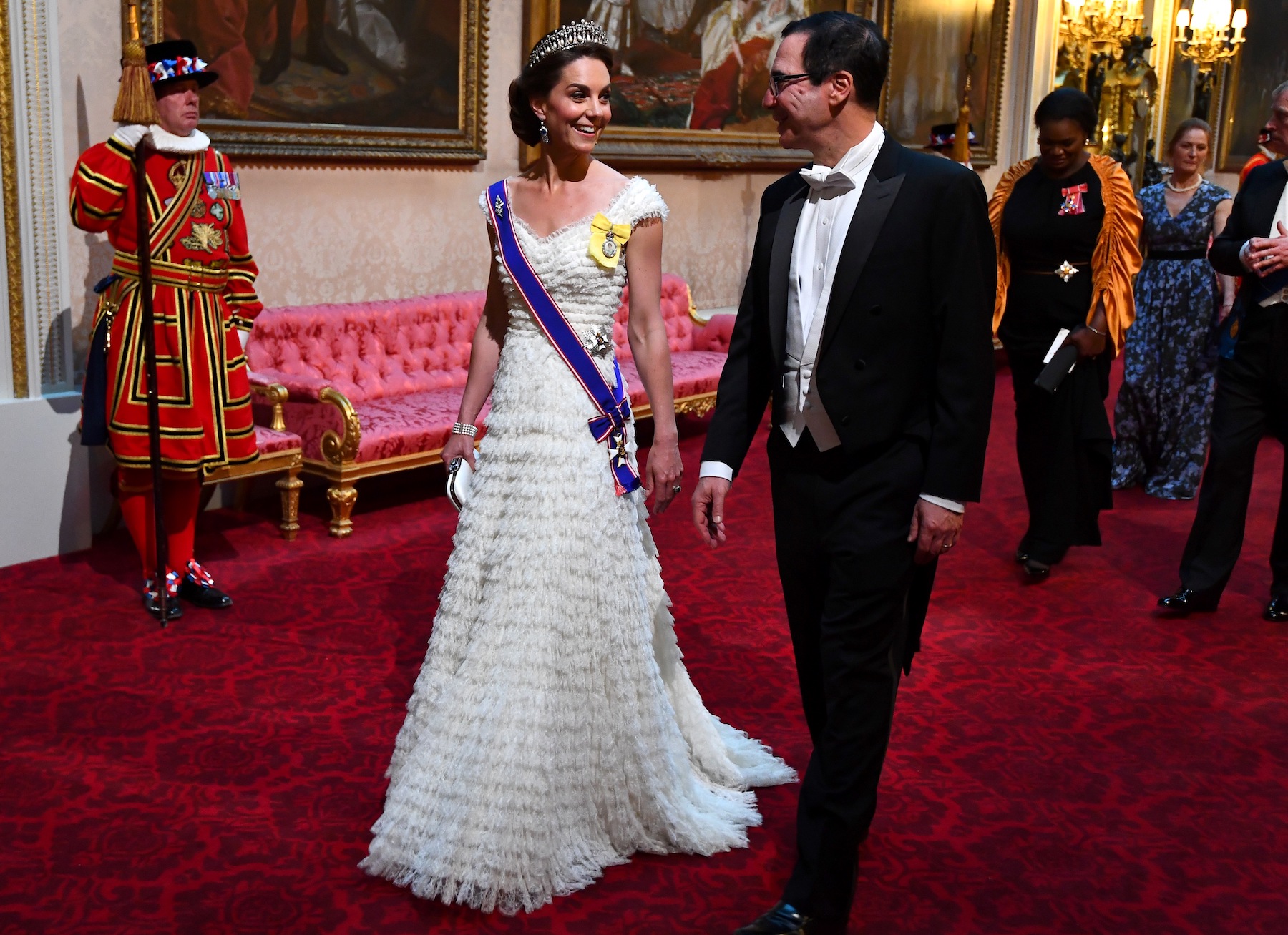 She simply can't get enough of the Lover's Knot tiara. Here's hoping we get to see Catherine in the stunning headpiece soon!