Phyllis Schlafly's Daughter Thinks Cate Blanchett 'Misunderstood' Her Mother with Her 'Cold' and 'Cruel' Portrayal In 'Mrs. America'
"Mrs. America" chronicles what the women's rights movement looked like back in the day, but one activist's daughter isn't happy with her mother's portrayal
With Kamala Harris' historic vice-presidential nomination, many people believe 2020 to be the year of the woman. The Hulu miniseries Mrs. America, released this spring, tells the story of the Equal Rights Amendment — and its ultimate failure — at a moment when women's rights are once again at the center of the political conversation.
What is the Equal Rights Amendment?
First proposed in 1923, the Equal Rights Amendment was an amendment to the US Constitution that guaranteed complete equality between men and women. When the women's rights movement exploded in the '60s and '70s, support for the Equal Rights Amendment began to pick up steam. States began to ratify the amendment throughout the '70s and it was destined to become law until Phyllis Schlafly got involved.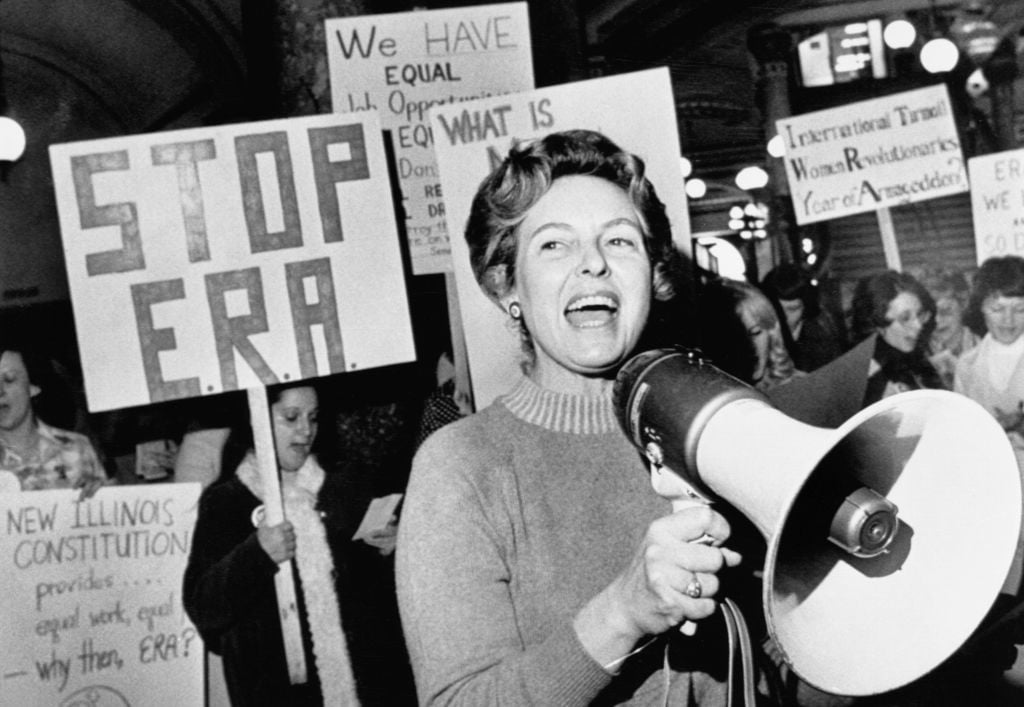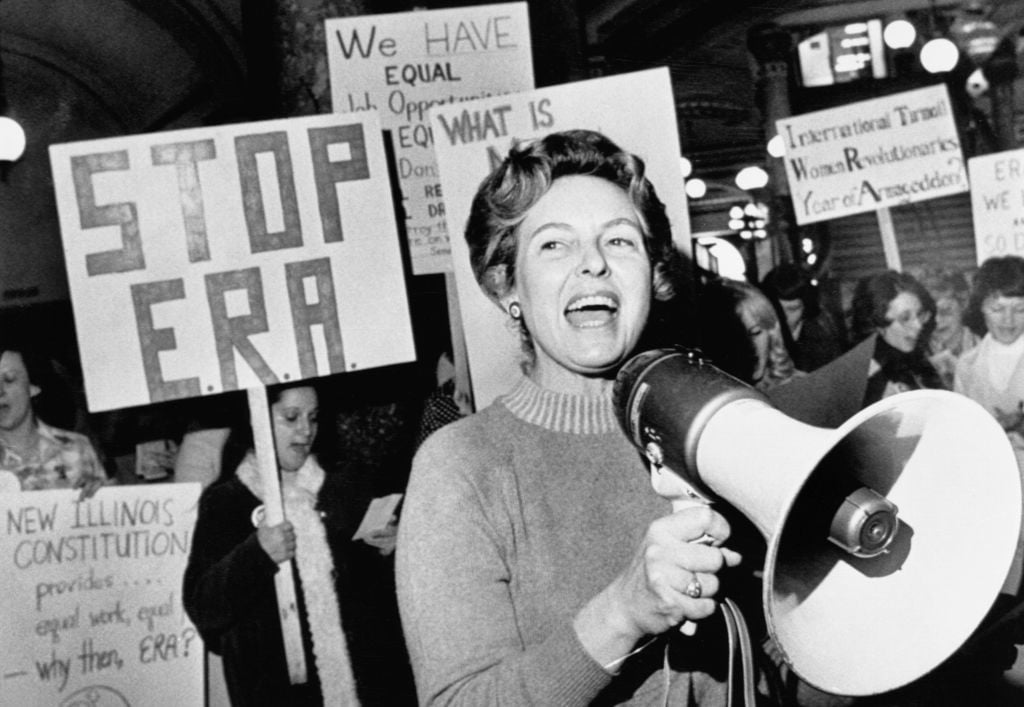 Who was Phyllis Schlafly?
Phyllis Schlafly was a conservative activist from Missouri who rose to recognition campaigning against the Equal Rights Amendment. She argued that the ERA would cause women to be drafted into the military and lose special protections from marriage as a result of men and women being legally treated as equals.
What is 'Mrs. America' about?
Mrs. America is based on the saga of the movement to ratify the Equal Rights Amendment and Phyllis Schlafly's fight against it from happening. In addition to featuring Phyllis Schlafly, Mrs. America includes several key feminist figures from the time as well, such as Gloria Steinem, Shirley Chisholm, Betty Friedan, and Bella Abzug.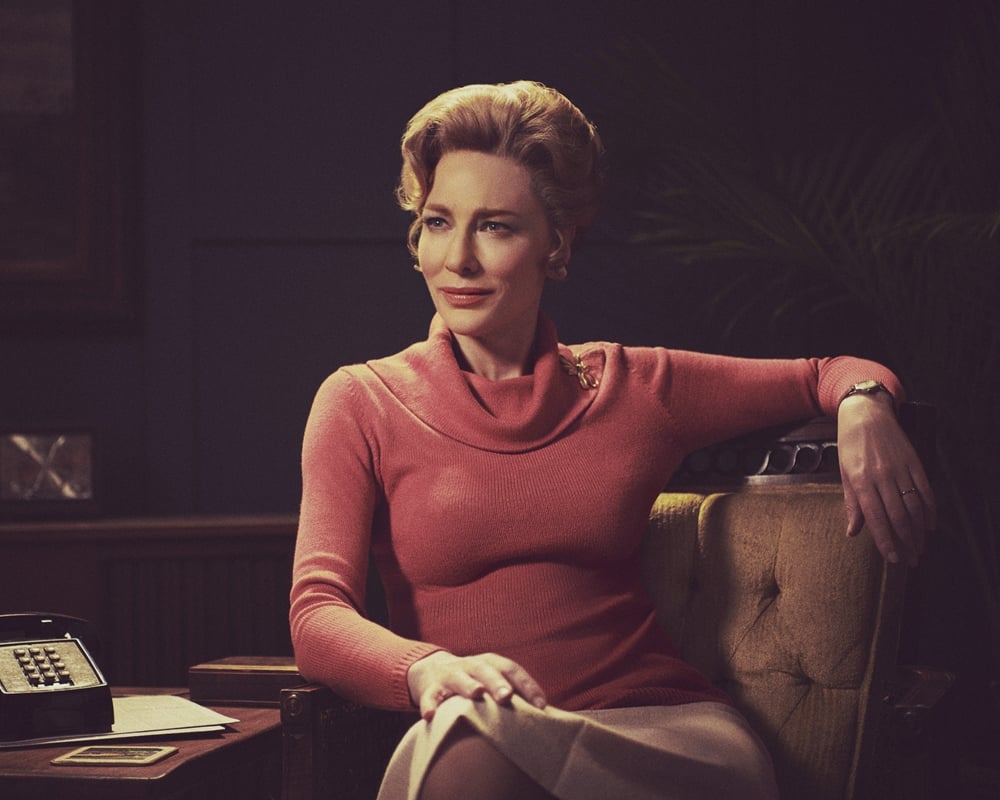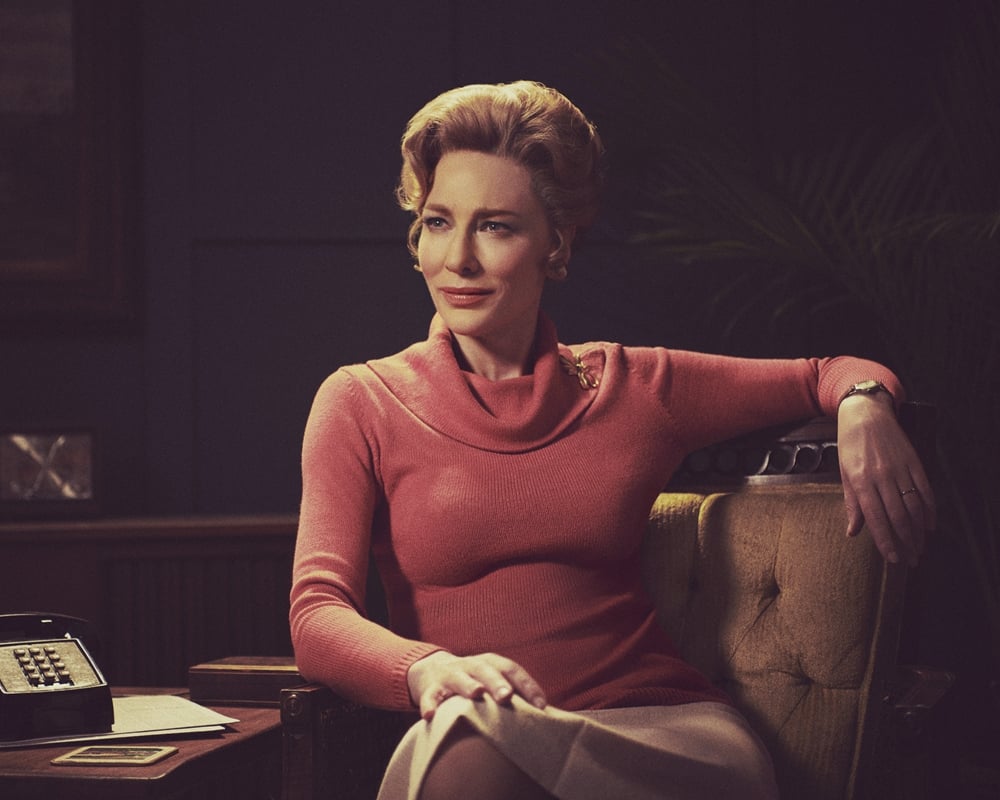 Who stars in 'Mrs. America'?
Cate Blanchett stars as Phyllis Schlafly in Mrs. America, and she's joined by a cast of all-star actors just like her. Orange is the New Black star Uzo Aduba plays renowned Black feminist Shirley Chisholm, whom Kamala Harris has shouted out many times. Feminist icon Gloria Steinem is played by Australian actress Rose Byrne.
Elizabeth Banks plays activist and co-founder of the National Organization of Women Jill Ruckelshaus, and character actress Margo Martindale plays feminist Congresswoman Bella Abzug. Newlywed Niecy Nash makes an appearance as Flo Kennedy, a prominent activist and lawyer. To top it all off, Tracey Ullman plays author of The Feminine Mystique Betty Friedan.
The conservative side features some familiar faces as well. Mad Men actor John Slattery plays Schlafly's husband and fellow conservative activist Fred Schlafly. Sarah Paulson is also in the mix, playing a fictional supporter of Schlafly's anti-ERA movement.
Phyllis Schlafly's daughter wasn't pleased with Cate Blanchett's performance
After Mrs. America made its debut on Hulu, Phyllis Schlafly's daughter Anne Schlafly Cori gave several interviews discussing the miniseries and the stories it presents. She particularly focused on Cate Blanchett's portrayal of her mother, whom Blanchett publicly said whose views she opposed.
"I think Cate Blanchett is certainly an exceptional actress, but she has been public about talking about how much she disagrees with the opinions and the beliefs of Phyllis Schlafly," she told Vanity Fair in April. "What I have seen in the trailers makes it clear to me that Cate Blanchett misunderstood my mother; her acting is cold, cruel, and calculating. Phyllis Schlafly was warm and gracious and her beliefs were sincere."
Schlafly Cori wasn't opposed the project being made in the first place. In fact, she told Elle magazine that she reached out to producers at FX after learning in 2018 that the series was being made and wanted to get involved herself.
After watching a few episodes, she knew it wasn't going to be completely historically accurate because of the lack of her input. "It was obvious they were not interested in the family's point of view," she said, adding that she was "very" disappointed in what she had seen. "They already had the show sketched out, and they weren't interested in the facts getting in the way of their portrayal."