Why Is Piers Morgan so Obsessed With Meghan Markle?
Meghan, Duchess of Sussex, has faced extreme criticism and racism at the hands of the U.K. press and tabloids since she first began dating Prince Harry. Following the Sussexes' 2018 wedding, the intense scrutiny toward the former actor only increased tenfold.
In a revealing interview with Oprah Winfrey for Oprah with Meghan and Harry: A CBS Primetime Special, Meghan talked about how devastating her time in the British royal family was. She talked about feeling lonely and how the constant tabloid criticism led toward suicidal thoughts.
One of the biggest critics of Meghan in the U.K. has been commentator Piers Morgan, he seems almost obsessed with the duchess, and now we know why.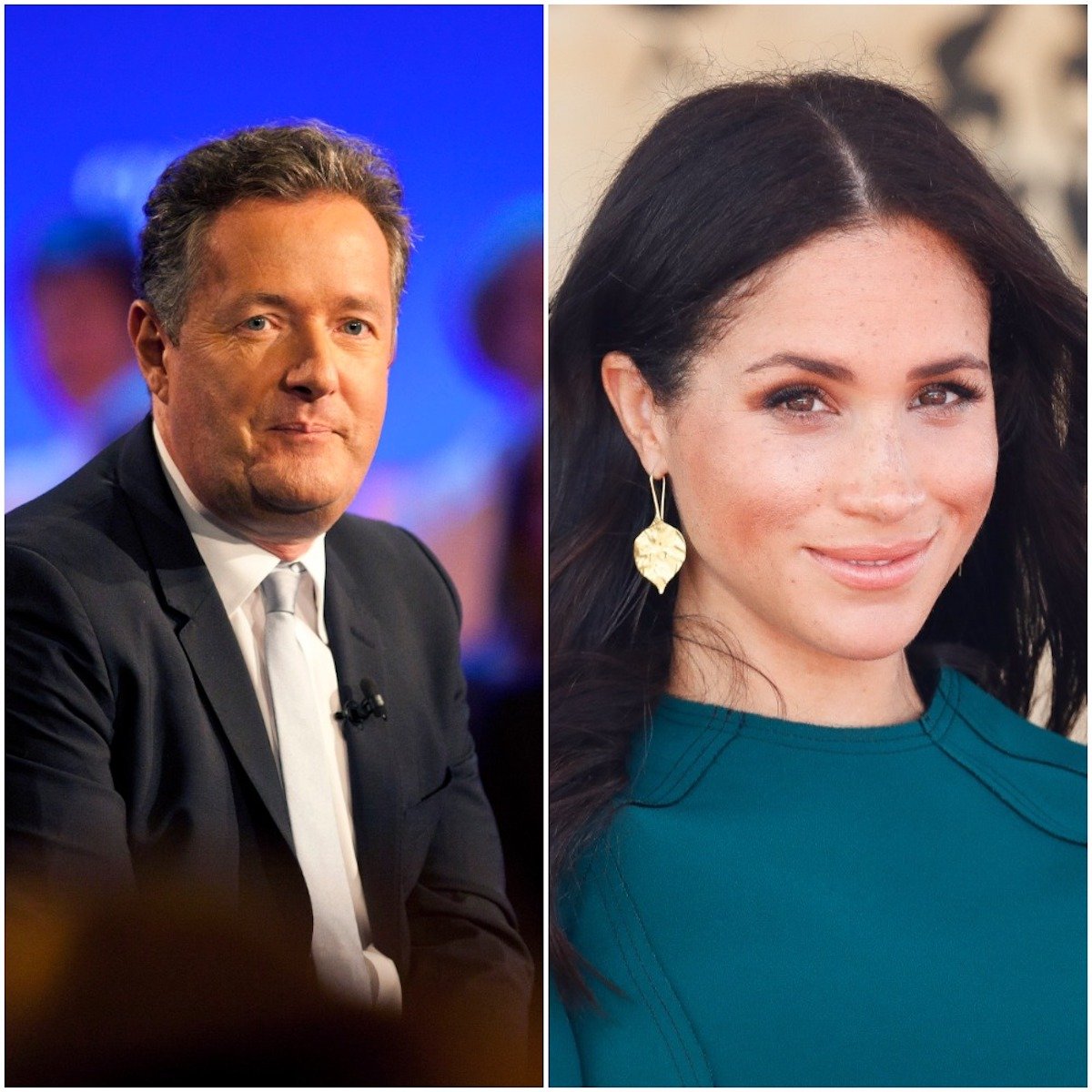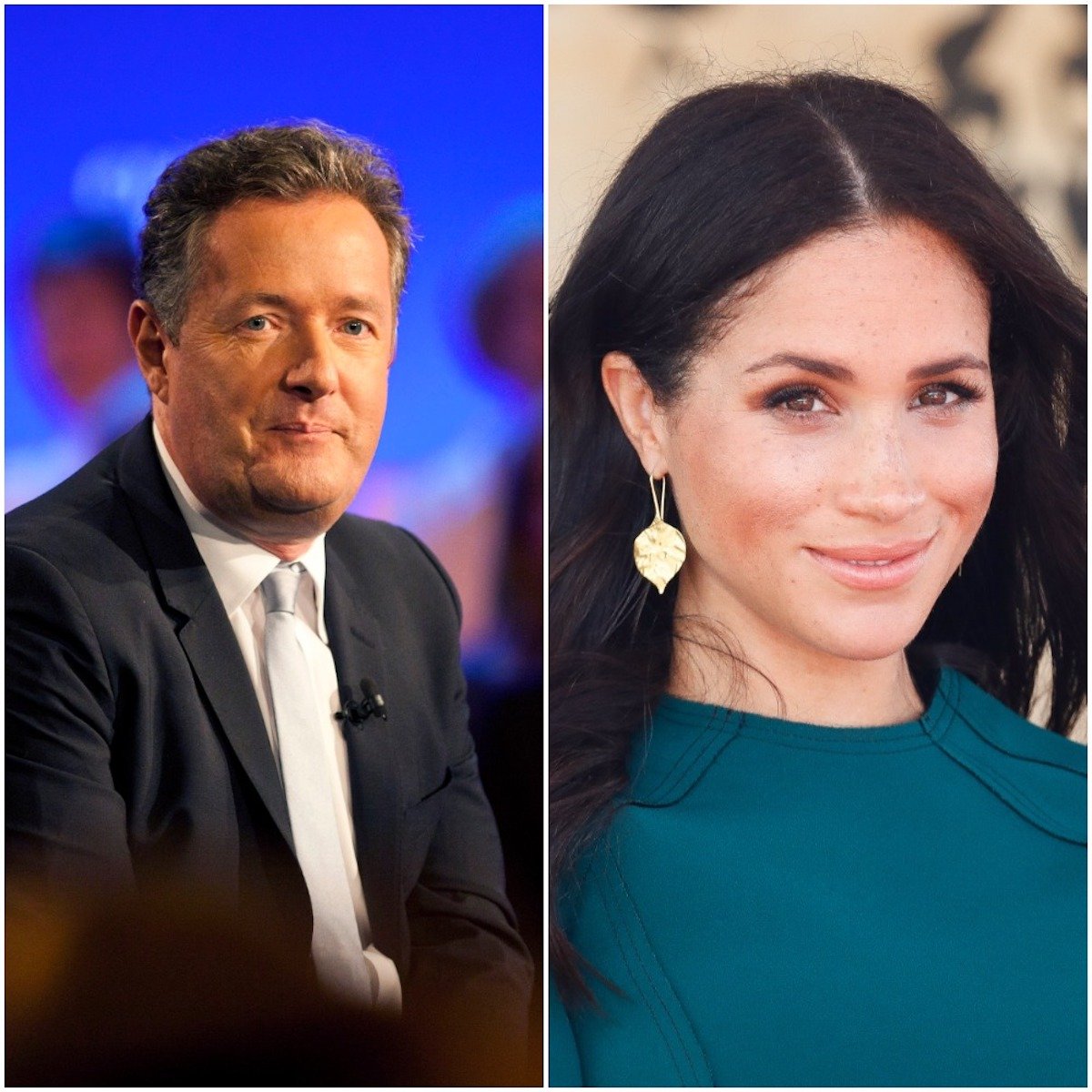 Were Piers Morgan and Meghan Markle friends?
Morgan has called Meghan everything from a liar to a social climber. Though the duchess has never publicly commented on Morgan, the 55-year-old has almost been fixated on the duchess in the past five years. Morgan's obsession seems to stem back from 2015 when he says he had drinks with the Suits alum in London.
In the past, Morgan has spoken about having drinks with Meghan while she visited London. "We had two hours in the pub, she had a couple of dirty martinis and pints – we got on brilliantly," Morgan said on Ireland's The Late Late Show via The Hollywood Reporter. "Then I put her in a cab, and it turns out it was the cab that took her to a party where she met Prince Harry. The next night they had a solo dinner and that was the last I ever heard from Meghan Markle. I never heard from her again – Meghan Markle ghosted me."
Morgan seems to believe that Meghan "rejected" him and he's become obsessed with her ever since.
RELATED: Meghan Markle Fans Are Blasting the British Media Over Their Treatment of the Pregnant Duchess
Piers Morgan seems obsessed with Meghan Markle
Since her relationship with Prince Harry became public, Morgan can't seem to stop talking about Meghan. He's called her fake and has said, "'I really liked her, this is why it hurts. I just think she's a slight social climber I'm afraid."
Amid the Sussexes' interview with Oprah, Morgan has ranted and raved about Meghan non-stop. He has dismissed her mental health issues. He ranted about Prince Harry "spray-gunning" the royal family, how the couple has humiliated the queen, and he's even said that he is plotting to speak with Meghan's estranged father, Thomas Markle.
Now, it appears that Morgan has crumbled under the weight of his own ranting.
Piers Morgan stormed off the set of 'Good Morning Britain' after being called out for his obsession with Meghan Markle
After going toe-to-toe with several Black women about racism in the U.K. following the bombshell Oprah interview, Morgan's Good Morning Britain co-host have called him out.
"I understand you've got a personal relationship with Meghan Markle or you had one and she cut you off," the show's weatherman Alex Beresford told Meogan. "She's entitled to cut you off if she wants to. Has she said anything about you since she cut you off? I don't think she has and yet you continue to trash her."
Morgan lept into a tirade following Beresford's remarks. "I'm done with this. See you later," Morgan can be heard and seen on video storming away from the set.
Beresford went on to say, "Absolutely diabolical behavior. I'm sorry but Piers spouts off on a regular basis and we all have to sit there and listen… It's incredibly hard to watch."