Piers Morgan Returns to Mocking Meghan Markle With Photos of Prince Louis and Fans React
Piers Morgan made his feelings about Meghan Markle's first U.K. public appearance in more than two years known by using photos of Prince Louis.
Meghan Markle returned to the U.K. for Queen Elizabeth II's Platinum Jubilee and longtime Sussex critic Piers Morgan didn't waste an opportunity to take a jab at the duchess with a little help from Prince Louis.
Meghan and Harry were banned from standing on the Buckingham Palace balcony with the working royals during Trooping the Colour but were spotted watching the event in the background. Louis, however, did stand on the balcony with his parents and siblings and nearly stole the show with his reactions. Photos of Prince William and Kate Middleton's youngest son quickly went viral as did a tweet Morgan put out about Louis' "Aunty Meghan."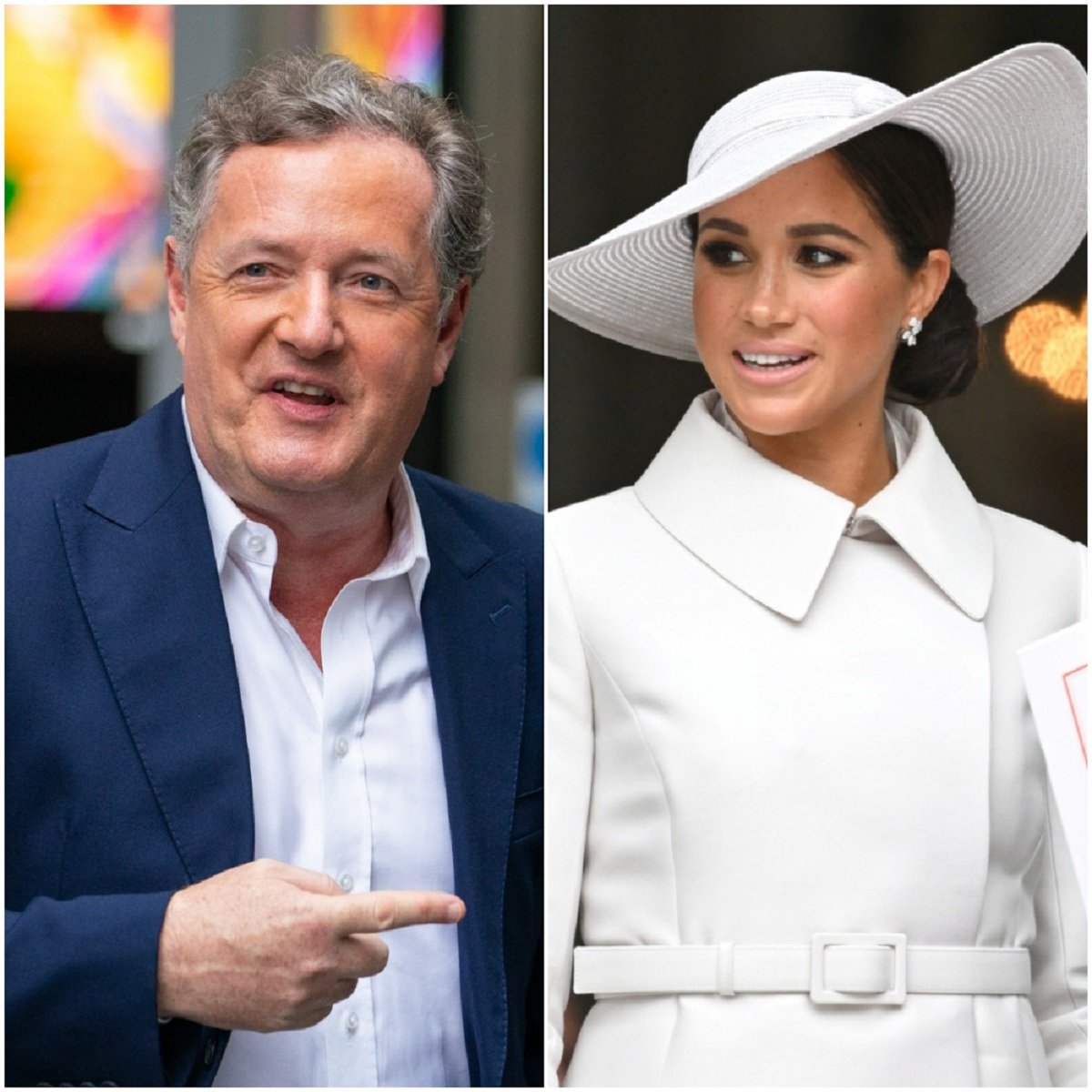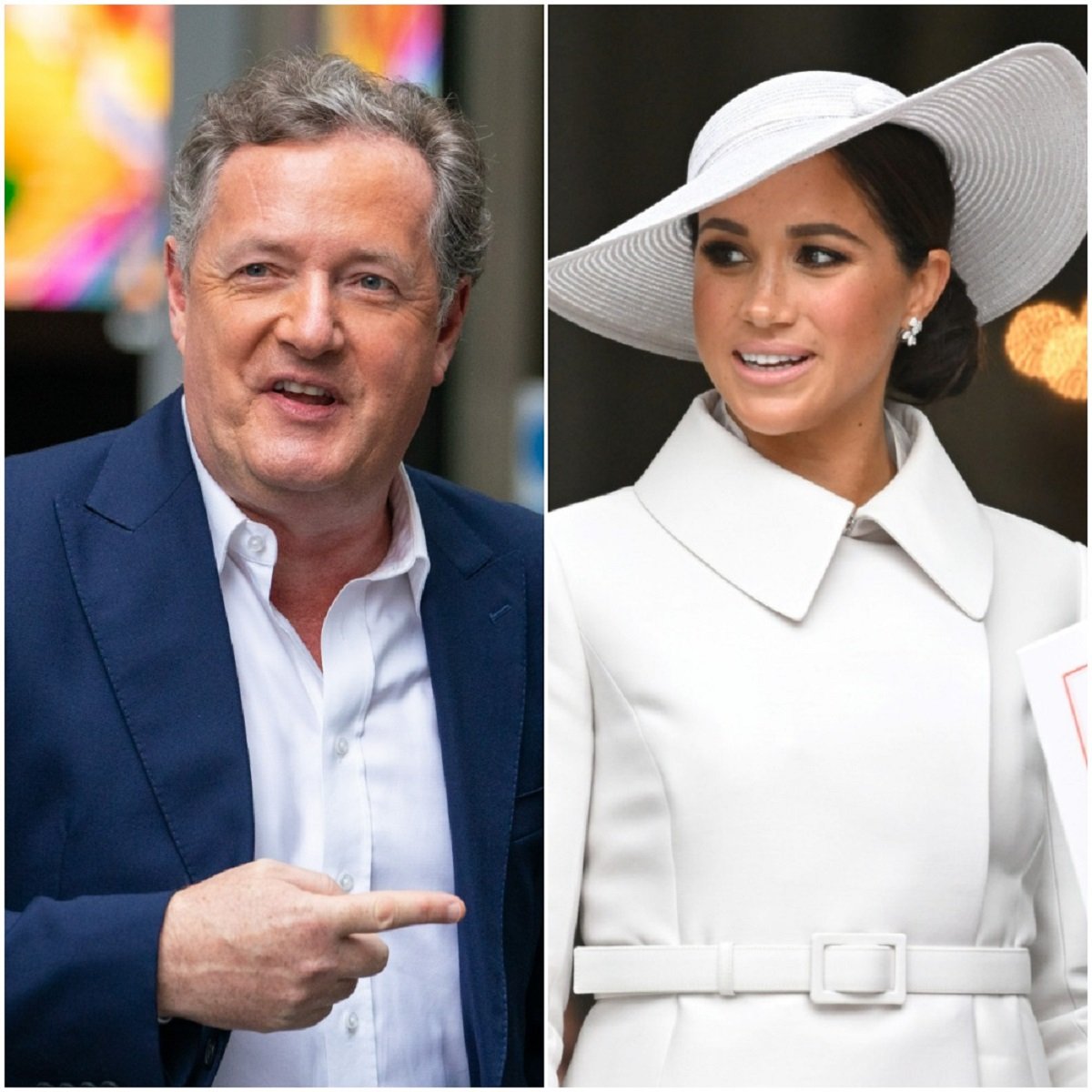 Morgan used photos of Prince Louis to mock Meghan's return
In 2019, Prince Louis made his Buckingham Palace balcony debut during Trooping the Colour and delighted fans with his adorable "mad face." Fast-forward to 2022 when the public event returned to London for the first time since the coronavirus (COVID-19) pandemic and the young prince entertained fans again with more funny expressions and cute antics.
Photos and video captured Louis on the balcony casually chatting away with his great-grandmother, the queen, before making faces and covering his ears during the flyover.
The little one's actions made him a Twitter sensation and Morgan took a collage of Louis' photos and made a joke at Meghan's expense suggesting that the child was covering his ears and face because his "Aunty Meghan" had arrived.
Reaction to Morgan's tweet
Just like Prince Louis' photos, Morgan's tweet was shared all over the internet. And it garnered plenty of reactions from Sussex haters and supporters.
One person responded to what Morgan said by claiming all Brits had a dramatic reaction to Meghan arriving writing: "The whole of the UK more like!" 
Another tweeted: "They got booed going into the service. Hope that's on Netflix." 
"Lol. Brilliant comment Mr. Morgan," a third added.
But not everyone felt that way. Some were upset that the talk show host was attacking the duchess once again and doing so on a weekend that was supposed to be all about the queen.
"Of all the things that could have been posted on a day of celebration and people coming together, you choose this. Why the need for such nastiness?!" one user asked.
"You've been saying all week about this being the queen's weekend and to not make it all about Meghan which you were correct to say and I know this is meant in a humorous manner but you aren't helping the cause here," another said.
Meanwhile, other commentators claimed that Meghan was "living rent-free" in Morgan's head.
Morgan defends his post and calls the Sussexes 'global laughing stocks'
After taking in some of the replies to his tweet, Morgan responded to those who did and didn't find it funny.
"The huge reaction to my tweet perfectly summarizes public opinion to the Duke and Duchess of Sussex," Morgan said. "Most people laughed because they're now global laughing stocks after all their hypocritical money-grabbing royal-bashing antics. But Meghan and Harry's dwindling number of humorless deluded woke fans were triggered into fury, yet again, because they genuinely believe the Sussexes are the world's biggest victims. This belief, like my tweet, is hilarious."