Pink Called out Kanye West for Interrupting Taylor Swift's 2009 VMAs Acceptance Speech
At the 2009 VMAs, Pink confronted Kanye West for interrupting Taylor Swift's acceptance speech.
"What About Us" singer, Pink, yelled at Kanye West after he interrupted Taylor Swift's acceptance speech at the MTV Video Music Awards (VMAs) in 2009. A decade later, Billboard interviewed producers, reporters, and MTV staff about the memorable moment at the awards show, which revealed Pink called out West. 
At the 2009 VMAs, Swift won a moon man for Best Music Video for "You Belong With Me."  In her silver dress, a 19-year-old Swift began her speech when all of a sudden, West jumped onstage to tell say Beyoncé should've won for her the music video to her hit song, "Single Ladies (Put a Ring on it)." 
Swift, who had been scheduled to perform "You Belong With Me" live at the awards show, went backstage and cried while being consoled by Beyoncé, who also cried. 
Pink 'got in his face'
After Swift's speech, the live event had a commercial break, during which Pink yelled at him, James Montgomery, a former senior correspondent for MTV News told Billboard. 
"During the commercial break, he [West] went back down to his seat and Pink walked up to him and got in his face. I wasn't close enough to hear the conversation, but she was pointing in his face and nodding her head back and forth, and giving him her two cents about how f**ked up this was and then stormed off," Montgomery remembered.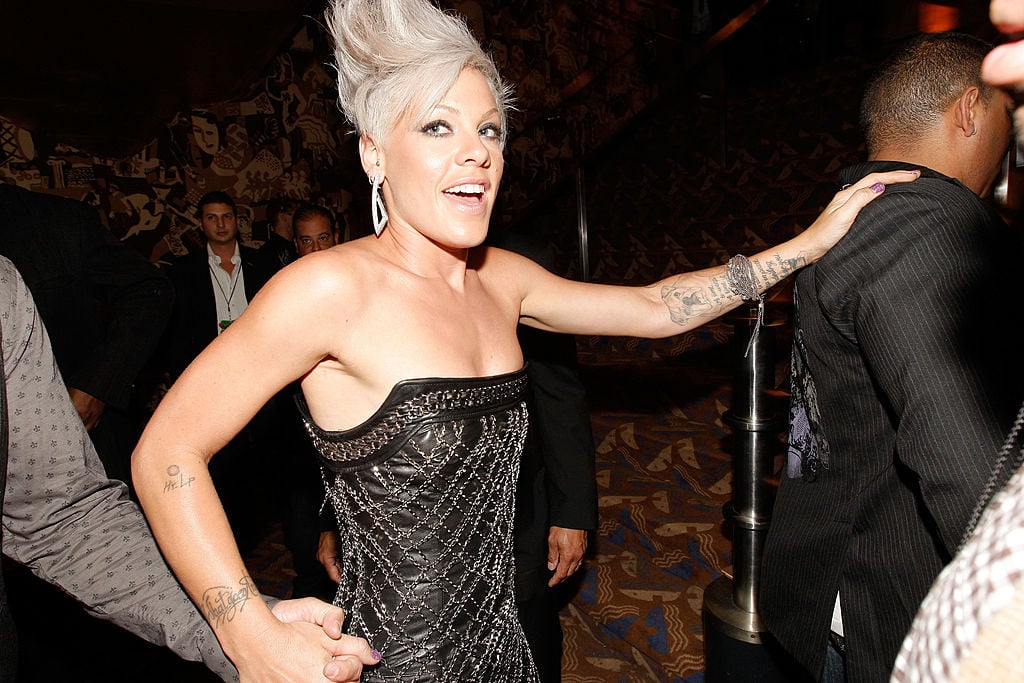 Meanwhile, the atmosphere inside Radio City Music Hall, the venue for the awards show, had changed drastically. "People were booing and hissing," Montgomery said. Minutes later, West had been asked to leave the awards show, which upset the "Stronger" rapper, but he eventually agreed and made his exit. 
Beyoncé did a 'wonderfully gracious thing' for Swift
As the saying goes, the show must go on. Somehow, Van Toffler, former president of Viacom Media Networks Music & Logo Group, had to figure out a way to move forward after the shocking moment. Toffler suggested if Beyoncé won the Video of the Year award, she could invite Swift onstage to finish her own speech. Sure enough, Beyoncé won and that's exactly what played out on TV. 
"I walk behind the stage — and sure enough there is Beyoncé and her dad, and she is crying. She was like, 'I didn't know this was going to happen, I feel so bad for her.' And that's when it started to click in my head, and maybe hers, about potentially having the whole arc play out in that one night," Toffler said.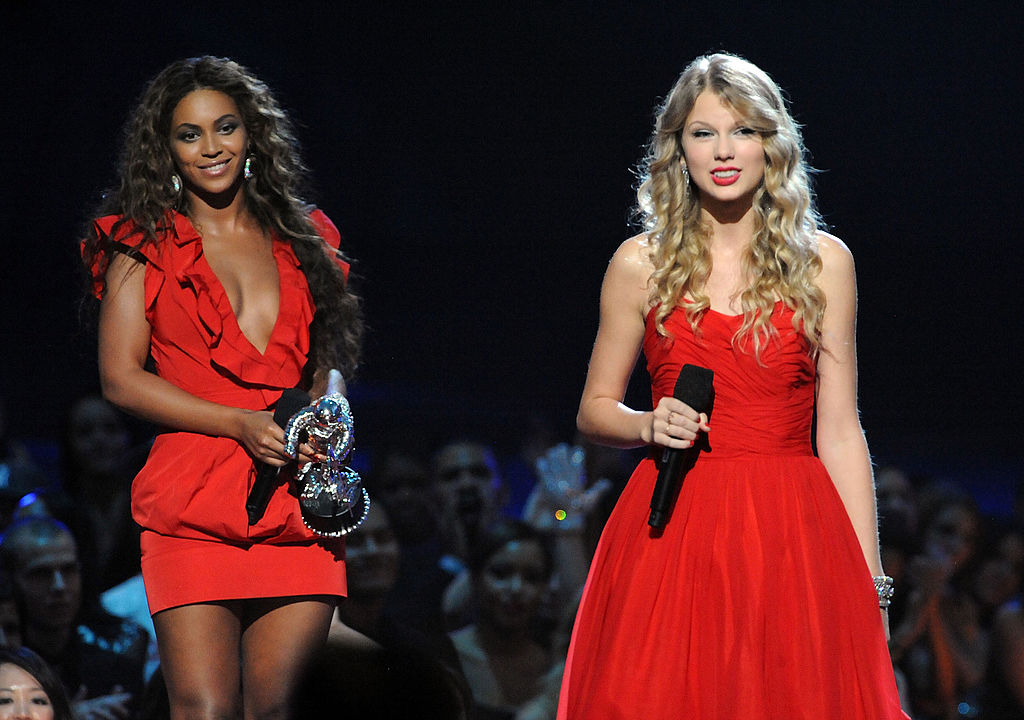 He continued, saying he told Swift and her mother who were backstage, 'This is what could potentially happen at the end of the evening and you can have your moment to do your speech.' There was a lot of begging, but fortunately, she agreed to stay, and Beyoncé agreed to do a wonderfully gracious thing."
This event at the VMAs a decade ago started a rift between Swift and West, which now includes his wife, Kim Kardashian West. Swift's seventh studio album, Lover, is available today, while West and Kardashian West have added to their growing family with the addition of their fourth child, Psalm West, in May 2019.