Pink Voices Concerns for 14-Year-Old YouTuber Piper Rockelle
Pink has a history of supporting other women. For example, she called out Kanye West for interrupting Taylor Swift's speech at the 2009 VMAs. She also recently offered to pay the fines for the Norwegian Volleyball team who rebelled against the sexist uniform code of their sport by wearing shorts instead of bikini bottoms. 
Recently, Pink is making headlines for calling out the parents of a popular teenage YouTuber and the public for exploiting the young girl. Here is everything you need to know about the YouTuber, Piper Rockelle, and what Pink said about her.
Who is Piper Rockelle?
Piper Rockelle is a 14-year-old influencer, singer, and YouTuber with over 8 million subscribers on the video-sharing platform. 
According to Insider, Rockelle's parents started documenting her life when she was about 4 years old by posting photos of her on Instagram. The first video on her YouTube channel appeared when she was about 9 years old. The video shows Rockelle making fluffy slime, and it now has over 4 million views.
Rockelle also uses Tik Tok and Instagram, and she has nearly 5 million followers on the latter platform. The Instagram account also says it is run by her family. 
Most of Rockelle's YouTube content is vlogs and social-media challenges. Her videos show her with family and friends tackling different tasks. Rockelle also does crafts, DIY projects, makeup tutorials, and more. 
What did Pink say about Piper Rockelle?
Recently, Pink took to Twitter to air her concerns about Piper. Her tweet indicated that Rockelle's parents and the public, such as the people who view her photos and videos, are guilty of exploiting the young YouTuber.
"How many kids like Piper Rockelle are being exploited by their parents?" the singer tweeted. "And at what point do the rest of us say … 'this isn't okay for a 13 yr old to be posing in a bikini whilst her MOTHER takes the photo?!?!'"
Rockelle's Instagram does not have a lot of shots of her in a swimsuit. Her photos are mostly of her wearing trendy outfits and making goofy faces and poses for the camera. It's likely that Pink was referring to the Instagram post above since it is the most recent picture of the teen YouTuber in swim attire. Rockelle's caption simply reads, "Cool Pool."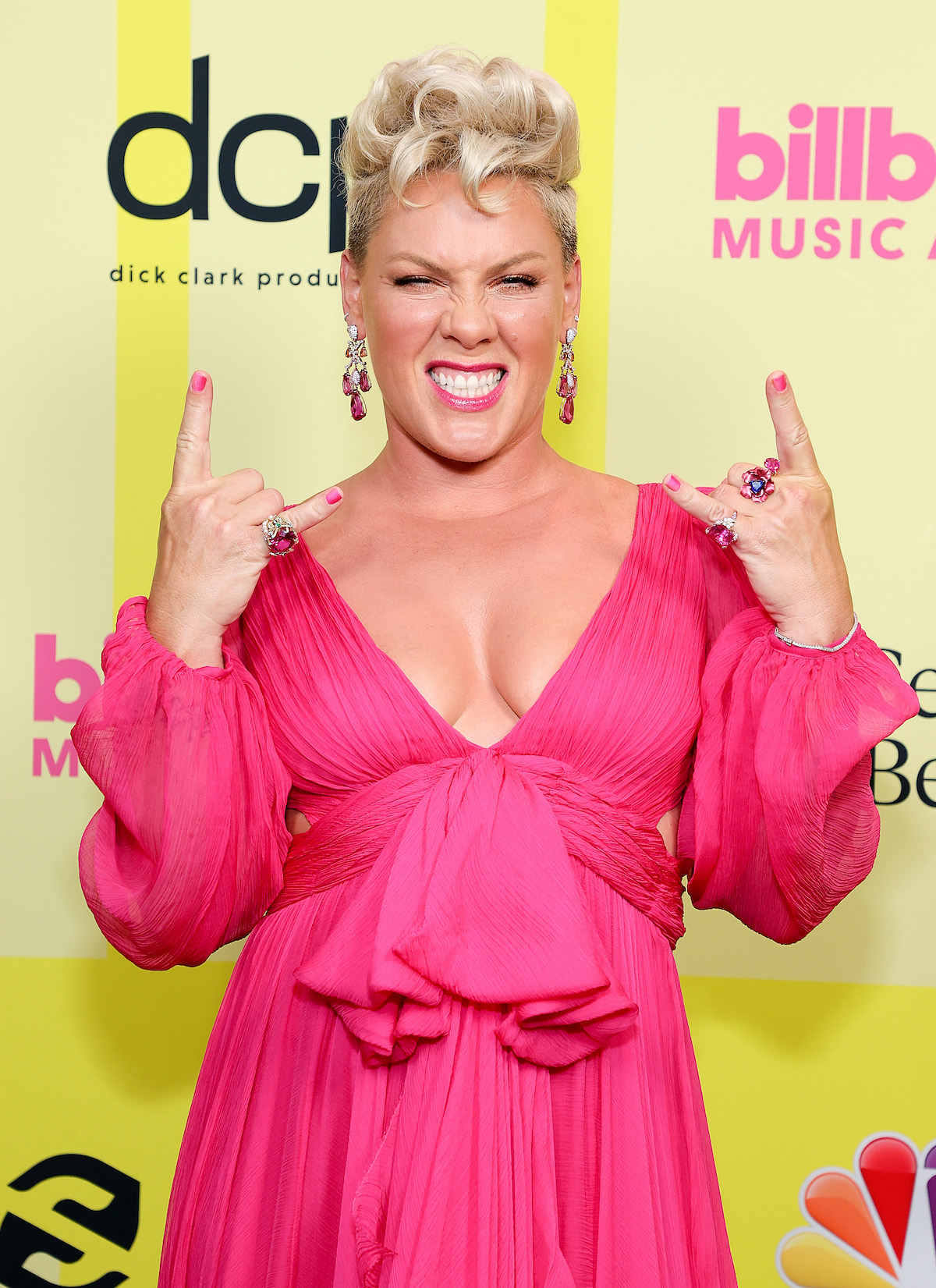 Pink's fans had a strong reaction to her tweets about the young YouTuber
Pink's tweet sparked a wave of comments, with the majority of fans agreeing with her stance.
One Twitter user wrote, "Yes! This has been going on far too long. Parents who want to get rich off the back of child exploitation via social media. It's screwed up, big time."
Another user wrote, "This. I only know her through my niece and it makes me sick. She's going to end up in a really bad place soon if someone doesn't protect her now. Let her be a child!"
Some reactions were more neutral, like one person commenting, "I'm starting to see a lot of kids with their parents on IG reels doing whatever dance craze is at the moment. There's nothing wrong with a good ol family fun but something tells me these kids are subconsciously being trained to be a content creator. Mauve good, maybe bad, idk."
A few fans expressed that Pink's outrage was misplaced or unfair. One Twitter user defended Rockelle, saying she can wear whatever she wants and telling Pink to educate others instead of putting Rockelle and her family on blast. "So educate people to don't be a predator. Wtf don't stop girls for wear like they want."