Did Pink's Husband Carey Hart Ever Compete in the Olympics?
Pop artist Pink made headlines when she slammed the European Handball Federation for its reaction to the Norwegian female team for their choice to wear shorts instead of bikini bottoms. In her tweet, Pink claimed the federation "should be fined for sexism" when they threatened to fine the team. The pop singer was promoting equality for this sport as it is now being considered an addition to the 2024 Olympics.
Speaking of the Olympics, Pink's husband, Carey Hart, participated in his fair share of motocross competitions. The couple got engaged at one of Hart's races when Pink held up a sign that said, "Will you marry me?" followed by another saying, "I'm serious!" Some are even wondering if the retired racer was ever in the Summer Olympics throughout his career.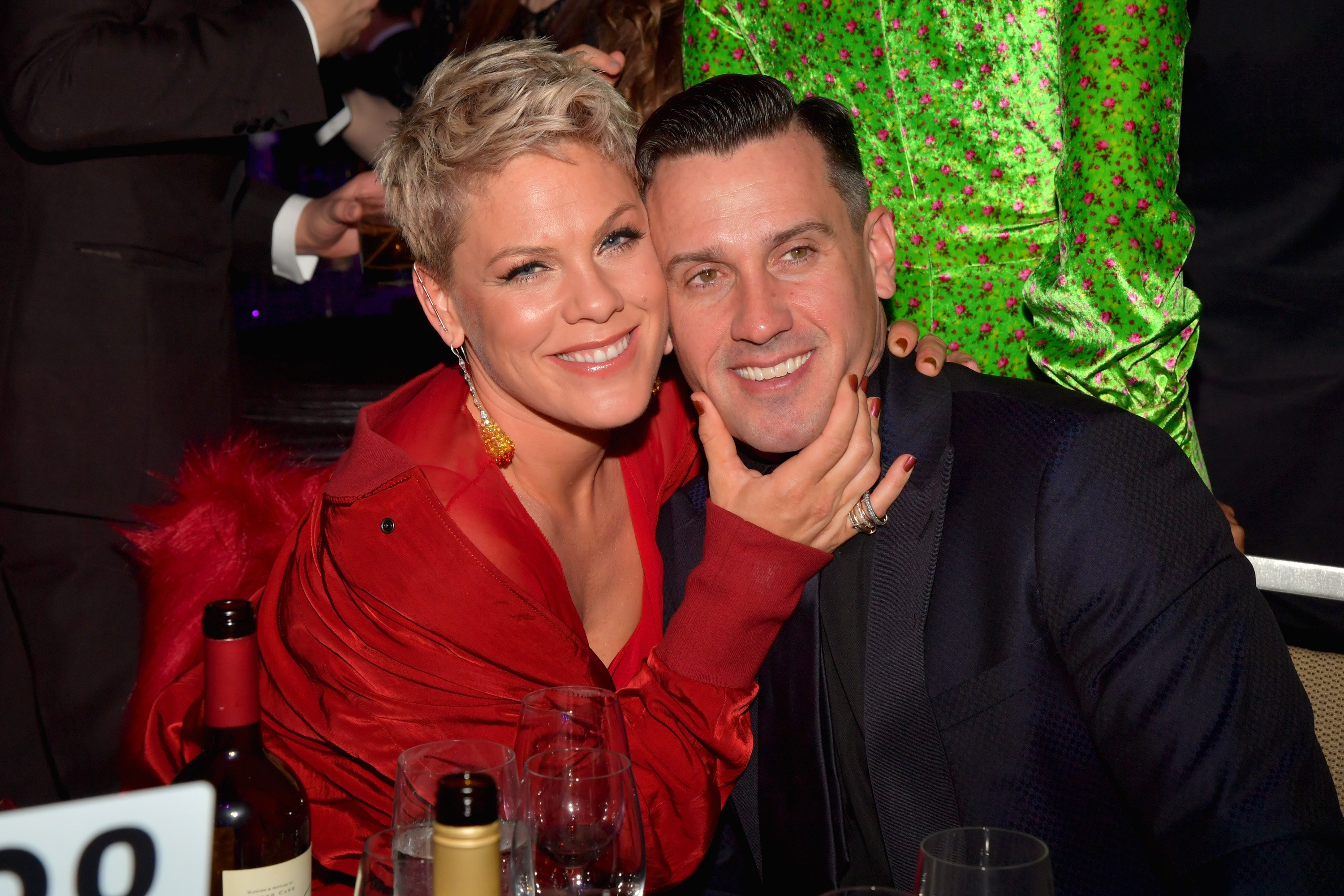 Pink and Carey Hart's relationship started out a little rocky
From the early days of their romance, the duo experienced a few ups and downs. Just two years after they got married in Costa Rica, they announced their separation. In the midst of it all, Pink wrote her famous song "So What" based on her fluctuating relationship with Hart. But things didn't come to an end here. The singer surprised everyone by including her estranged husband in the song's music video.
This is only one aspect that depicts their relationship. In a statement to People, Pink reflected on her rollercoaster relationship with Hart, saying they've "really grown up together."
The singer even commented on what she thinks of her marriage to Hart on Instagram last year, saying marriage is "awful, wonderful, comfort, and rage. It is boring, terrifying, and a total nail biter." In the post, the popstar also mentioned the therapy they went through for their marriage, commenting, "therapy isn't for weak people or hippies or liberals…It's for runaways that want a family."
Was Carey Hart in the Summer Olympics?
Hart competed in the ESPN-sponsored X Games multiple times, but never in the Olympics.
The racer started his career at 18 years old and won gold medals in several motocross competitions, including the Australian X Games. His wins didn't end there though. Hart successfully executed a dangerous backflip in 2002 at the Philadelphia X Games.
The retired racer also nailed a seat-grab move that was originally named the "invert superman" in Rhode Island at the 1999 Gravity Games. The move is now called the "Hart Attack" in the racer's honor. Although Hart hasn't competed as an Olympic motocross racer, he still showed off his skills in the dozens of competitions he participated in.
The retired racer and Pink are now happily married with children
Through thick and thin, and through Hart's racing days, he and Pink sorted out their marriage and later had children, Willow Sage and Jameson Moon. The two are now open about their marriage on social media and occasionally share photos with their kids. Hart's Instagram is packed with motocross-themed posts, but he also doesn't hesitate to publicly express his admiration for his wife and what they've been through.
In a video from the beginning of this year, Hart wrote on Instagram: "There is no other woman that I would want to go through this crazy world with than you. Thanks for being a great friend, wife, mother, and person."
As for their kids, Pink sometimes updates the world on how the whole family is doing. The singer posted photos of her and her kids on Instagram with the caption: "Trying to teach the children to be normal. It's going well."
Related: Fans Can't Get Over This Video of Pink and Her Daughter Willow Singing a Duet on 'The Disney Holiday Singalong'