'The Pioneer Woman' Ree Drummond's Banana Bread Recipe is Super Easy
Ree Drummond, known for her popular Food Network show The Pioneer Woman, never meant to become a cooking sensation. But these days, she has a recipe for everything. Now that people are spending most of their time at home, it's the perfect chance to work on those baking skills. And Drummond's banana bread recipe is one that anyone can bake — despite that she actually hates bananas.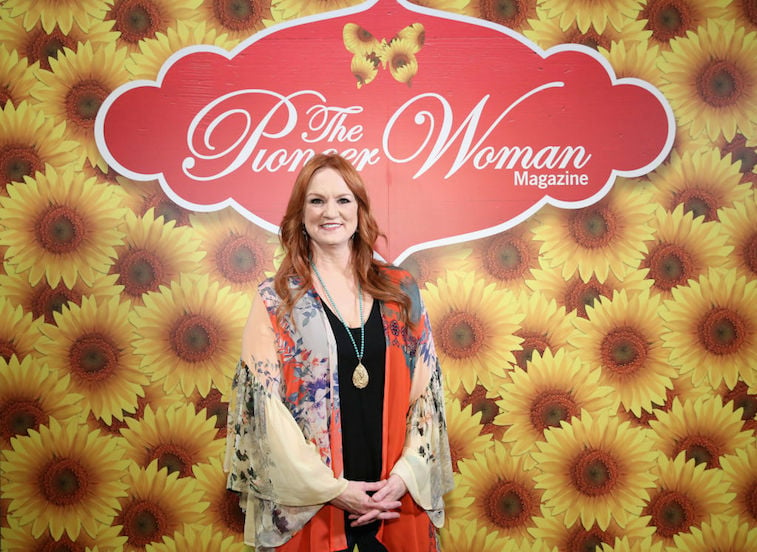 Ree Drummond has always despised bananas
It's hard to believe that someone who hates bananas could possibly have a decent banana bread recipe, but that appears to be the case with Drummond. Ever since she was young, she has loathed (and she even used that word to describe her feelings) the mushy fruit. Though bananas are loaded with vitamins and minerals, she can't get past their flavor and texture.
Drummond once wrote that she has never eaten a full banana in her entire life — and seemingly never plans to. Still, though, those around her love the fruit, which might explain why she opted to come up with a banana bread recipe after all.
Her banana bread recipe is so simple
These days, staying at home has allowed people to try plenty of new hobbies, such as gardening, cooking, or baking. And for those looking for a simple banana bread recipe, Drummond's website has a great one:
2 sticks of butter
1 1/2 cups + 2 tablespoons sugar
3 whole eggs
1 1/2 cups mashed, ripe bananas
4 cups + 2 tablespoons flour
1 teaspoon baking soda
1 1/2 teaspoons baking powder
1 1/2 cup sour cream
"Preheat oven to 350 degrees. Grease and flour bundt pan. Cream butter and sugar together. Add eggs one at a time, beating for a few seconds after each addition. Add mashed bananas and beat. Combine dry ingredients in a separate bowl. Add dry ingredients and sour cream alternately to the mixing bowl. Beat well until all combined. Pour into bundt pan and bake for 1 hour 10 minutes or until a toothpick comes out clean. Invert on a cooling rack and allow cake to cool slightly before slicing and serving with softened butter." Drummond's recipe is also available in a printable version.
Drummond has been filming a new 'miniseries' with the help of her kids
Although Oklahoma (where Drummond lives) has no official stay-at-home order, the Food Network celebrity has still been spending most of her time on her own property with the kids. And since filming is on hold due to coronavirus concerns, Drummond has taken it upon herself — and her kids — to keep her fans entertained.
Drummond recently announced on Instagram a four-week run of "self-shot" episodes of her show. She likened it to a miniseries, and her kids have taken over filming while she does the cooking. The show airs on Saturdays, when her show normally would, but it will definitely have a more homemade vibe. That's fine with us, though, since it fits in with all of her delicious homemade dishes.