The Pioneer Woman: How Ree Drummond Elevates Boxed Cake Mix
Ree Drummond makes boxed cake mix "really special" with the addition of clementine juice and zest. 'The Pioneer Woman' host uses the citrus the "doctor" up the batter for her Clementine Sprinkle Cake.
Boxed cake mix is Pioneer Woman-approved. Ree Drummond, the host of Food Network's The Pioneer Woman, is no stranger to using boxed cake mix. However, the food blogger-turned-Food-Network star puts her own spin on it. She likes to "doctor" up cake mix with a few choice ingredients for more flavor. 
Ree Drummond used to think of boxed cake mix as a 'little bit of a cop-out'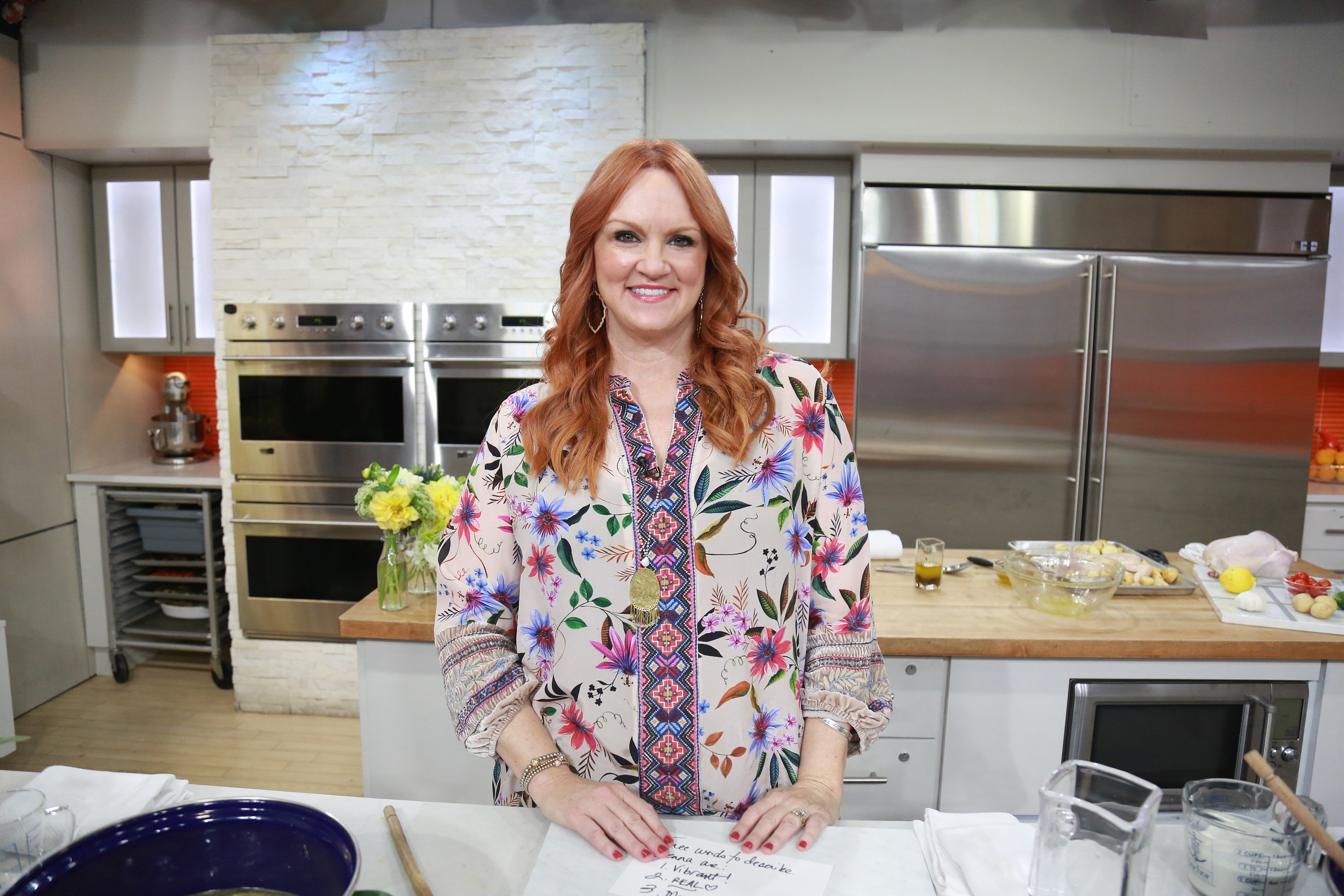 The Pioneer Woman is the first to admit she hasn't always been a fan of boxed cake mix. Making a cake using a store-bought mix on an episode of her cooking show Drummond said she once viewed them as a way to get out of making a homemade cake. 
"There might've been a time in my life when, I wouldn't say I judged the use of cake mixes, but I kind of thought they were a little bit of a cop-out at one time in my life," she said. 
Needless to say, she no longer feels that way. 
The Pioneer Woman loves boxed cake mix, makes them 'really special' with 'elevated ingredients'
With time or maybe just a really good-tasting cake from a boxed mix Drummond's now a big fan of cake mixes. 
"I really love cake mix-based cakes these days," she said while making a Clementine Sprinkle Cake at her ranch in Pawhuska, Oklahoma. The Pioneer Woman dessert starts with none other than a boxed cake mix (this particular recipe calls for vanilla confetti mix).  
"I think they're wonderful," she added. "Especially if you doctor them up with sort of elevated ingredients —enter the clementines —they can be really, really special."
Drummond makes the boxed cake mix she uses as the base for her Clementine Sprinkle Cake taste a little more homemade with fresh clementines. She adds the zest and juice to the batter being sure to save a few slices to decorate the top of the cake.
Still not sure about boxed cake mix? The reviews don't lie. Here are just a few comments from people who have made Drummond's clementine cake at home. 
"This was delicious and very simple! The icing is absolutely divine," one reviewer said, according to Food Network. Another described it as "very moist" and "soft" before adding that it's a "great cake to make with your kids."
The Pioneer Woman has other cake recipes that begin with boxed cake mix
Drummond's Clementine Sprinkle Cake isn't her only recipe that starts with boxed cake mix. The Pioneer Woman has several others. She uses chocolate cake mix to make her Top Secret Chocolate Cake. A decadent dessert that's loaded with chocolate, Drummond takes another shortcut by preparing an instant pudding frosting.
A staple at the holidays is Drummond's Christmas Rum Cake. The recipe, which she got from her mother-in-law, starts with a box of yellow cake mix. She described it as "so easy and so delicious" on her Pioneer Woman website in December 2020 and who doesn't want that?