The Pioneer Woman: Ree Drummond's Chicken Florentine Pasta Is Dinner in a Hurry — 'It's Big on Flavor and It Takes No Time at All'
Ree Drummond proves a delicious dinner doesn't have to be complicated or time-consuming. Chicken Florentine Pasta, one of the Food Network star's most popular Pioneer Woman pasta dishes, is loaded with flavorful ingredients and, according to Drummond, it "takes no time at all" to make.
Ree Drummond's Chicken Florentine Pasta is a 16-minute meal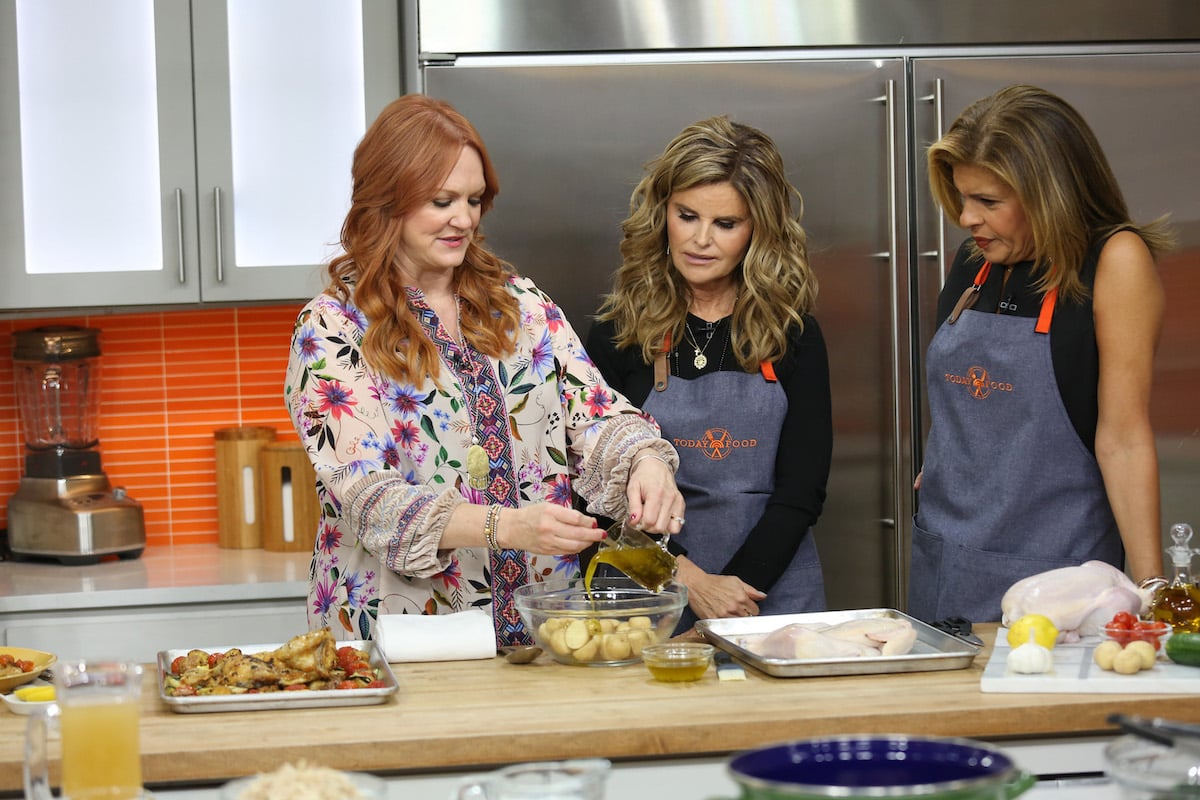 Have dinner ready fast with this Pioneer Woman pasta dish. Drummond's Chicken Florentine Pasta takes five minutes to prep, according to Food Network, and 11 minutes to cook, which means it can be on the table in as little as 16 minutes. 
"It's one of my all-time favorite 16-minute meals," Drummond said on The Pioneer Woman. "It's big on flavor and it takes no time at all to make."
To make the cooking process as speedy as possible, the cookbook author starts by heating up water on the stove for the pasta. Meanwhile, she cooks chicken in a cast-iron skillet. Next, she makes a sauce and deglazes the skillet with white wine. Finally, she tosses everything together and dinner is served. Her Chicken Florentine Pasta is really that simple.
The Pioneer Woman saves time on chopping and seasoning the ingredients for her Chicken Florentine Pasta
RELATED: The Pioneer Woman's Easy Strawberry Ice Cream 'Disappears Like That' at the Drummond Ranch
How does Drummond make this pasta dish in 16 minutes? It's a simple recipe to begin with but the Pioneer Woman makes it even easier with a few shortcuts. 
Making the recipe at the Drummond family ranch in Pawhuska, Oklahoma, the blogger-turned-TV-star shared how she gets the pasta on the table faster. She doesn't season the chicken before putting it in a cast-iron skillet. Instead, she opts to sprinkle it with salt and pepper while it cooks. Another time-saving measure? Drummond uses pre-washed bagged spinach leaves from the grocery store.
One more tip to make the cooking process go smoother is to prep like Drummond. She likes to cook using the rule of "mise en place" or "everything in place." The rule means Pioneer Woman has all of the ingredients out and on the kitchen counter. 
"If you don't have to stop in the middle of searing something to go find the Worcestershire or the soy sauce, it really just helps to have it there and take away some of the chaos," Drummond once explained to Taste of Home.
Drummond's Chicken Florentine Pasta is a 4.5-star recipe
RELATED: The Pioneer Woman: Ree Drummond's 'Secret' to Pinwheels Couldn't Be Any Easier
The Pioneer Woman loves Chicken Florentine Pasta and so do many fans who have tried it at home. The recipe's been reviewed nearly 160 times on Food Network's website at the time of publication and it averages 4.5 stars.
Although some reviewers noted the dish was lacking in flavor, most enjoyed Drummond's recipe.
"Made exactly as it…. would not change a thing," one person wrote. Another said it took more than 16 minutes to make although it turned out to be a "raging success." Another praised it for being "so easy to put together on a weeknight after work."