The Pioneer Woman: Ree Drummond's Chocolate Lava Cakes Are a 'Really Easy Make-Ahead Dessert'
Ree Drummond's Chocolate Lava Cakes aren't just 'ready to bake when you want' if made ahead, according to the TV host, but they're also a 20-minute Pioneer Woman recipe.
TL;DR: 
Ree Drummond's Chocolate Lava Cakes are a 20-minute dessert.
Making them ahead of time is also an option.
The Food Network star prepares the batter before distributing it between small, oven-proof bowls and baking.
Ree Drummond suggests serving her Chocolate Lava Cakes with ice cream or whipped cream.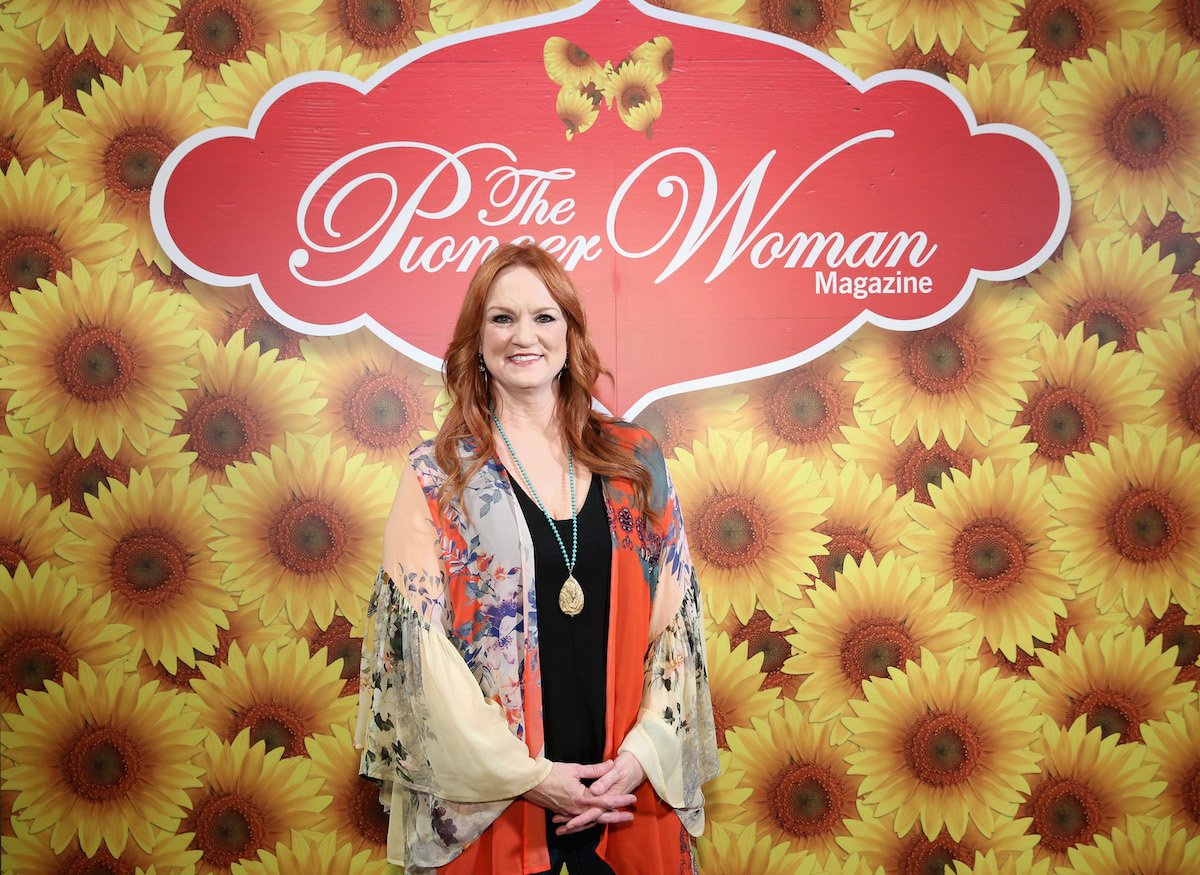 Have a chocolatey treat in 20 minutes with Ree Drummond's Chocolate Lava Cakes. Not only are they quick — and simple — to make but they're also a make-ahead Pioneer Woman dessert.  
Ree Drummond's Chocolate Lava Cakes: making the batter
Drummond's Chocolate Lava Cakes start with a simple batter. As she explained in a Pioneer Woman blog post, she puts bittersweet and semisweet chocolate in a bowl with a stick of butter. 
Then she puts the bowl in the microwave but not for long. "You don't want to heat the heck out of it and melt everything right off the bat," she said, "because then it'll be too hot to add the eggs."
After approximately 60 seconds in the microwave "the butter will be melted, but the chocolate won't be," Drummond said, adding that the next step is to whisk the ingredients together slowly so the chocolate will melt. 
With the chocolate and butter mixture combined, she stirs in powdered sugar, vanilla extract, eggs, egg yolks, and flour. Finally, she divides the batter between small glass bowls (Drummond uses custard dishes). 
Then they're "ready to bake when you want," she said on The Pioneer Woman, per Food Network. "They are so delicious and they're a really easy make-ahead dessert."
Drummond's lava cake tips: when they're done and how to avoid 'catastrophes'
Preparing Drummond's Chocolate Lava Cakes is simple but the baking process can lead to some questions. For anyone making the Super Easy! cookbook author's recipe at home, she offered tips on her website. 
When are Drummond's Chocolate Lava Cakes done baking? She recommends leaving them in the oven for 13 minutes. However, given that ovens vary, she also pointed out what to look for. The lava cakes are ready when "the edges are set and the middle is still soft," she said. Touch the center and it should be "quite soft," she shared. "Not jiggly and liquidy … but soft."
Getting Drummond's Chocolate Lava Cakes out of the bowls can present a challenge. Although the cooking show host shared her method to make the process easy. The key? Liberally coating the bowls with cooking spray. "Since the custard cups were nice and coated, the cake just falls right out," she said. 
With that in mind, Drummond cautions against picking the lava cakes up and flipping them over onto plates. "It might fall out on the way down and then your life would spiral downward into a series of catastrophes," she said before adding, "Who needs THAT?"
Instead, she suggests doing the following with each lava cake: 1) Hold the bowl with a dish towel. 2) Invert a plate and put it on top of the bowl. 3) Flip it over and set the plate down. 
The Pioneer Woman recommends ice cream or whipped cream to 'balance' out the 'rich' chocolate
Serving Drummond's Chocolate Lava Cakes alone is a no-no, according to the Pioneer Woman. She said ice cream or whipped cream are a "must." 
"If there's one indisputable fact about molten chocolate lava cake, it's this: you must serve it with either whipped cream or ice cream," she said. "The chocolate is so rich and mind-blowing, you need something to balance it out."