'Pistol': How Anson Boon Became Johnny Rotten as John Lydon Smeared the Limited Series
Anson Boon gave it his all playing Johnny Rotten in the new limited series, 'Pistol,' even as the real punk icon slandered it.
In Danny Boyle's new FX limited series Pistol, Anson Boon plays the Sex Pistols' frontman Johnny Rotten, a.k.a. John Lydon. The young actor went through a grueling transformation just like the rest of his co-stars (especially Maisie Williams, who plays Jordan). However, he is the only cast member who plays someone who hates the project.
Lydon hasn't kept his thoughts on Pistol to himself. He's smeared it since 2021. So, how was Boon able to focus on becoming Johnny Rotten even as John Lydon called Pistol names?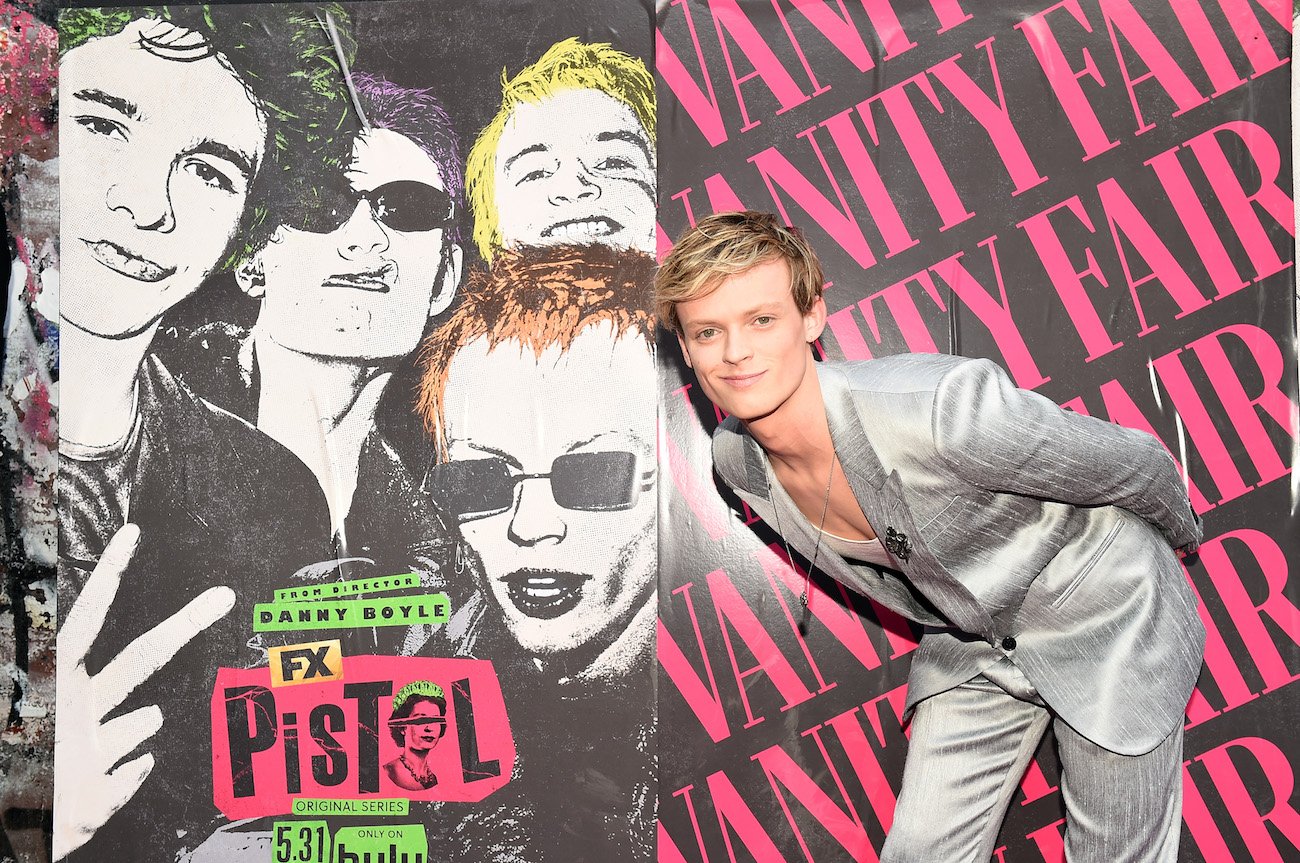 John Lydon has constantly smeared the limited series
On May 30, a day before Pistol premiered in the U.K., Lydon told This Morning that he first heard about Pistol in early 2021. He got an email from the project's management, wanting him to agree to the publishing rights. Lydon didn't know what it was about, though. Then, he got another email from Boyle saying he'd taken on the project. Again, it didn't give much detail.
Then, the press invaded Lydon's house the next day. He still didn't know what was going on. They wouldn't send him the script or any other detail. Lydon was hurt because he was the one who wrote the Sex Pistols' songs.
"I gave them their image, I gave them everything," Lydon said. "They've done this rather snidely kind of piece of work behind my back."
After Lydon's This Morning interview, Boyle told the BBC that he made Pistol to "pay due diligence" to what Lydon did with the Sex Pistols. He reached out to Lydon.
However, it was against the rest of the band's wishes. Guitarist Steve Jones and drummer Paul Cook, who served as consultants on Pistol, did not want Lydon involved. They knew he'd try to stop it.
Eventually, Lydon did try to stop it. He took his ex-bandmates to court to try and block them from using the Sex Pistols music in the project. He lost the suit because, in 1998, the Sex Pistols had agreed that decisions about licensing would be determined through a "majority rules basis" (per Rolling Stone).
That didn't stop him from bad-mouthing Pistol and the actor playing him, though. In 2021, Lydon told The Sunday Times that Pistol is "the most disrespectful s**t I've ever had to endure. I mean, they went to the point to hire an actor to play me but what's the actor working on? Certainly not my character. It can't go anywhere else [but court]."
So far, Lydon has called Boyle "Boyle on the bum," and Pistol a "middle class fantasy," "a fairytale, which bears little resemblance to the truth," "tragic," "mimicry," and "karaoke." As for his sneaky ex-bandmates, Lydon called them "dead wood."
Boyle doesn't care; he wants Lydon to smear Pistol because it's his "absolute right. Why would you change the habit of a lifetime?" Plus, Lydon is generating lots of publicity for the series.
In 'Pistol,' Anson Boon worked hard to play Johnny Rotten, even as Lydon smeared the limited series
For Pistol, Boon went full throttle into playing Rotten, a.k.a. Lydon. He even lost a tooth while recreating one of Rotten's "most animated performances." He told the New York Times, "I slammed my face into the microphone by accident."
Boon sustained more injuries than that. After falling over a drum kit, he also fractured his coccyx and dislocated his jaw while singing. After spending several hours a day hunched over a microphone to emulate Rotten's posture during gigs, Boon also started to get severe back pain.
However, Boon said he "loved the intensity" of playing Rotten. "It's not Rotten to give up. I just had to power through," he said.
Transforming into Rotten was harder for Boon than his cast mates. They had their respective characters to consult (except Louis Partridge, who plays Sid Vicious). Boon couldn't meet with Lydon.
All Boon had was his research. He read Jones' book and "Defying Gravity: Jordan's Story," a memoir from Jordan Mooney, the band's friend who Williams plays.
He also created a "Rotten museum" on his laptop, which consisted of photos, videos, and charts of Rotten's life.
"The sense of responsibility Boon felt playing Rotten was only 'amplified' by the fact Lydon didn't want to be involved, the actor said," reported the Times. Like Boyle, Boon loved it when Lydon publicly smeared Pistol. It only "endears him to me even more," Boon said.
'Pistol' made Boon go to band camp to sing like Rotten
Boon had to go to band camp for three months with his castmates. Months before her death, Mooney visited Boon and the rest during rehearsals in February. She requested they play "Holiday in the Sun." After they finished, she approached Boon and said, "Thank you. I feel like I've just watched the Sex Pistols again."
Boon also worked with a dialect coach to help him nail Rotten's accent and lisp and a movement instructor to help him with Rotten's posture.
He also worked with a vocal coach, Anne-Marie Speed, who helped him raise his singing voice two octaves to match Rotten's. "I had to have acupuncture in my head because there would be so much pressure buildup," he said.
Then, to physically look like Rotten, Boon had to go through an hour and a half of hair and makeup, wearing wigs and moldy false teeth, every day before shooting.
Working on Pistol, Boon wanted to make sure his portrayal of Rotten didn't feel "like a caricature," he said. "I had to be surrounded by everything, completely enveloped in it, to make it feel real."
Thanks to Pistol, Boon learned so much about Rotten, even though Lydon could care less about the limited series. Like Boyle, Boon wouldn't expect anything less.