'Pistol': Danny Boyle Doesn't Want John Lydon to Like the Limited Series
'Pistol' creator Danny Boyle doesn't want Sex Pistols frontman John Lydon to like the new limited series based on the punk band.
Oscar-winning director Danny Boyle experienced a couple of bumps in the road, making his six-part limited series, Pistol, and Sex Pistols frontman John Lydon hasn't made it any better. Lydon, who made music with the punk rock band from 1975 to 1978, has been very vocal about Pistol since its inception. However, Boyle isn't too miffed by Lydon's comments. He wants Lydon to hate the limited series.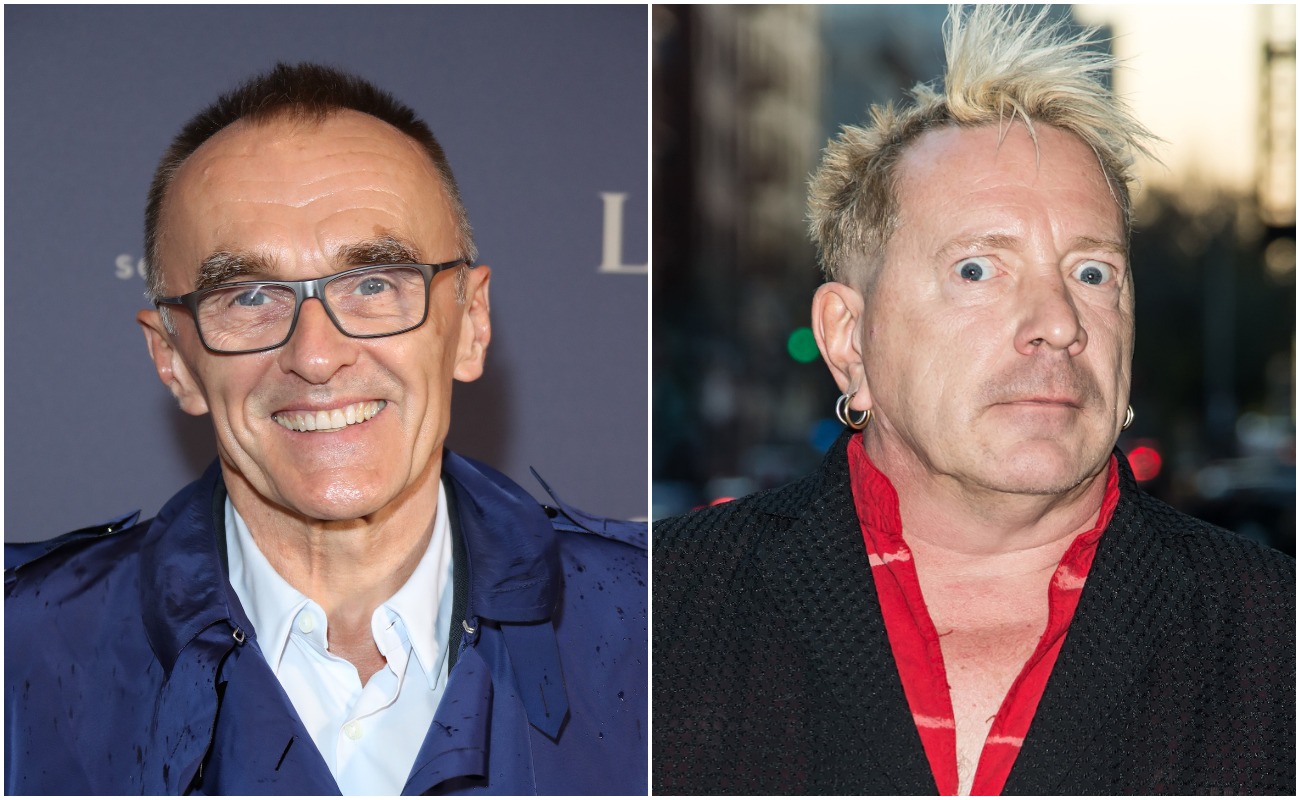 Danny Boyle had a couple of roadblocks making 'Pistol,' including John Lydon
On top of the coronavirus pandemic, Boyle had a lot to overcome while getting Pistol off the ground, including dealing with Lydon.
In 2021, Lydon told The Sunday Times that Pistol is "the most disrespectful s**t I've ever had to endure. I mean, they went to the point to hire an actor to play me but what's the actor working on? Certainly not my character. It can't go anywhere else [but court]."
Lydon claimed no one had asked his permission to share the Sex Pistols' story. "Sorry, you think you can do this, like walk all over me – it isn't going to happen. Not without a huge, enormous f***ing fight."
Later, Lydon filed a lawsuit against former bandmates Steve Jones, Paul Cook, Glen Matlock, and the estate of Sid Vicious to stop the project from using any of the Sex Pistols' music. Lydon lost the suit, but that didn't stop him from bad-mouthing the limited series.
In April 2022, Lydon released an angry statement in response to the release of Pistol's trailer through his representative on his website (per Rolling Stone): "John's 'likeness' is clearly being used to sell this series, a series he was not involved in, and was put together behind his back. Putting words in John's mouth and rewriting history. A middle class fantasy. Disney have stolen the past and created a fairytale, which bears little resemblance to the truth. It would be funny if it wasn't tragic."
Later in the month, Lydon told The Sun that Jones and Cook's decision to leave him out of the production was a "shockingly stupid move. It's so ridiculous. It's so preposterous. They can all f*** off. I supported them for years and years and years, knowing they were dead wood.
"None of these f***s would have a career but for me. They did nothing before, they've done nothing since."
Boyle doesn't want Lydon to like 'Pistol'
In 1976, Boyle was twenty years old. The following year, Sex Pistols' Never Mind the Bollocks: Here's the Sex Pistols came out, although he was more of a Clash fan. However, the Sex Pistols' influence on British life was undeniable.
"The biggest thing I remember is that your life was 'timed,'" the Slumdog Millionaire director told the Guardian. "You realised you became your father…
"And what the Sex Pistols introduced, by their profanity and disrespect and vileness, was a break point that said: 'No – you can do whatever the f*** you want with your life. If you want to waste it, waste it. Be vacant, be futile, be f***ing hopeless, disgust everyone. But it's yours – you do what you want with it.'"
So, Boyle understands the message Sex Pistols was trying to convey, so he isn't upset about Lydon trying to stop the limited series. Boyle has nothing but respect for the man who keeps calling him "Boyle on the bum." Actually, Boyle wants Lydon to hate Pistol.
"Oh, he's the genius," Boyle told the Guardian. "I mean, obviously, you can't make a series about him because he's unmanageable. Everyone knows that. So to get this book from Steve is like a side door in. It allows you to look at the whole group.
"But you have to acknowledge there's a genius in there and it's Rotten. He's the person that changed everything, a key cultural figure in our landscape. I love Lydon for what he does and I don't want him to like it – I want him to attack it. I think that's his absolute right. Why would you change the habit of a lifetime?"
What is 'Pistol' about?
Boyle based Pistol on Jones' book, Lonely Boy: Tales from a Sex Pistol.
Game of Thrones' Maisie Williams plays Jordan, the sales assistant Vivienne Westwood and the band's manager Malcolm McLaren's London boutique SEX. Enola Holmes' Louis Partridge is Sid Vicious, Anson Boon is Johnny Rotten (a.k.a. Lydon), and Toby Wallace is Jones. Jacob Slater is Paul Cook, and Christian Lees is the band's original bassist Glen Matlock. The Queen's Gambit actor Thomas Brodie-Sangster is McLaren.
Meanwhile, Sydney Chandler is Pretenders frontwoman Chrissie Hynde, and Emma Appleton is Vicious' girlfriend, Nancy Spungen.
The limited series follows the punk band's rise to success. The band only recorded one album, Never Mind the Bollocks. Lydon told Rolling Stone, "Bollocks was such a solid piece of work, yet when we were recording it, it felt anything but."
In 1977, the Sex Pistols began driving the punk rock movement when the album came out. According to Rolling Stone, the British charts blacked out its songs, and police arrested a record store manager, charging him with obscenity for displaying the cover. Then, the Sex Pistols had to tour undercover as S.P.O.T.S. (Sex Pistols on Tour Secretly) because promoters banned them from playing all across the country.
However, no matter how much blocking the charts and the promoters did, Never Mind the Bollocks was a success. It made it to No. 1 in the U.K., and in the U.S., it was certified double platinum.
In a very Sex Pistols way, Boyle doesn't care if Pistol has any relevance today. That's not why they made the limited series.