Pitbull Hopes There's a 'Movement' After Kobe Bryant's Death
The world was shocked on January 26 when it was announced that basketball star Kobe Bryant had passed away in a helicopter crash. He was killed along with his daughter, Gianna, and several other people who were on board the same plane.
After the announcement of Bryant's death, fans around the world began mourning Bryant and sent support to his grieving family.
For musician Pitbull, Bryant's death could be the beginning of a conversation about how we live life. Pitbull recently shared about his hopes for a movement to start.
Kobe Bryant was known for being dedicated to his family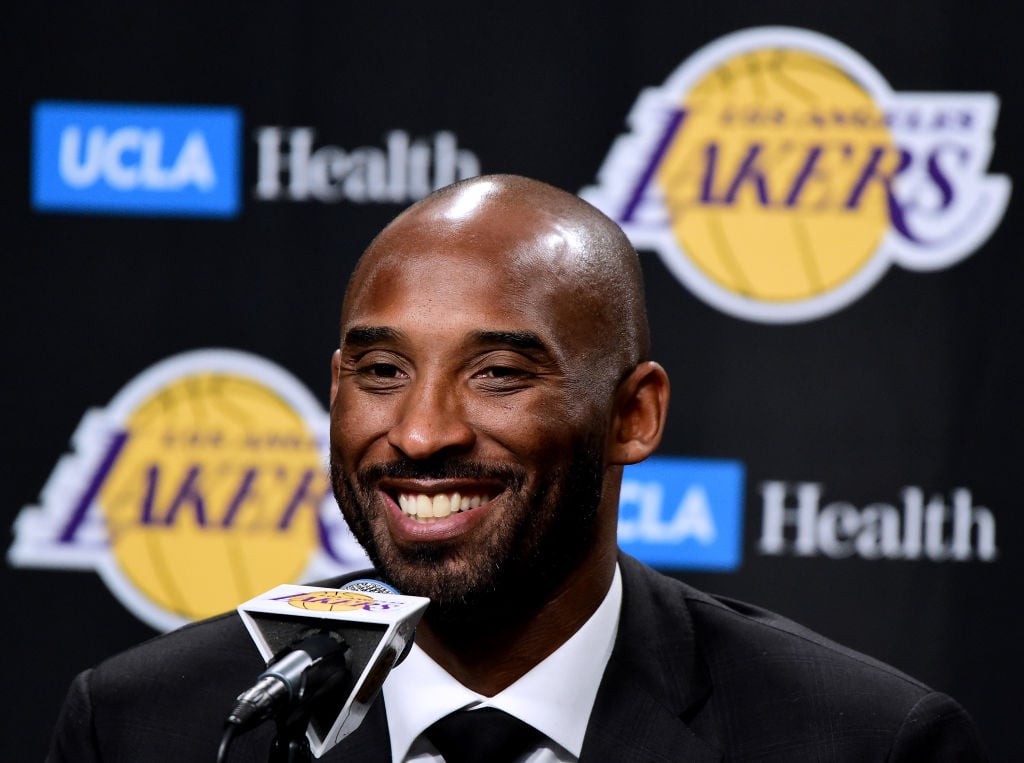 Although Bryant was a household name before his death, many more people are now learning a lot about the person that Bryant was before he tragically passed away.
One thing that has come to light is the fact that Bryant was a real family man. He and his wife, Vanessa, had been together for almost 19 years. The couple had four daughters together: Natalia (b. 2003), Gianna (b. 2006), Bianka (b. 2016), and Capri Kobe (2019).
When Bryant was playing for the Los Angeles Lakers, he disliked the commute from his home in Orange County to his work in Los Angeles. This kept him from being able to spend time with his family. As a result, he decided to start flying to and from work by helicopters in order to be able to do more things with his children.
Former baseball player and Bryant's friend, Derek Jeter, described Bryant as someone whose most important job was "being a husband to Vanessa and a dad to his girls."
Pitbull hopes that Kobe Bryant's death will inspire other people
It's clear that Bryant knew what was important in his life and focused a lot of his time and energy on it. Pitbull recently shared that he hopes other people could take a pointer from Bryant's legacy while grieving his death.
"I hope that this is more than a moment, and it's more of a movement," Pitbull told Entertainment Tonight. "I tell people all the time, 'Don't let life live you.' People are caught up all the time with what their pictures look like, what this looks like. People are disconnected and they're taking so many pictures, they're missing the big picture."
He continued: "I'm hoping that with the tragedy that happened to Kobe comes a blessing for the world. And it's something he sacrificed for us to take a step back and go, 'Guys, enjoy this ride.' … The legacy that he left behind, his energy will forever be here. A body is just a vehicle. Kobe is going to live forever with us. And I go back to that, man, live life. Don't let life live you. Love life, and life will love you."
Kobe Bryant will be remembered for years to come
Given how much love Bryant and his family have been given, there is no doubt that people around the world will still remember Bryant's name for years to come.
Bryant became a star in the late 1990's, and his 20-year-long career with the Los Angeles Lakers proved just how extraordinary he was. A generation of fans grew up watching and admiring Bryant for his amazing skills on the court as well as his down-to-earth attitude towards his own success.
A large part of why Bryant was so well-liked was because of his humbleness. Shortly before his death, Bryant said in an interview that he does not "wish bad on other athletes" and wanted to "see them do better than anything I've ever done."