'Pitch Perfect' Star Anna Kendrick Profusely Apologizes to Fans for 'Cups (When I'm Gone)'
Pitch Perfect, starring Anna Kendrick, Rebel Wilson, Brittany Snow, Anna Camp, and Elizabeth Banks, was released in September 2012. The movie tells the story of Beca (Kendrick), a college student who doesn't want to be part of a clique but gets swept up in the world of amazing harmonic acapella. Pitch Perfect fans know the movie soundtrack front to back, with an emphasis on Kendrick's performance of "Cups (When I'm Gone)." But Kendrick recently apologized for the Pitch Perfect tune.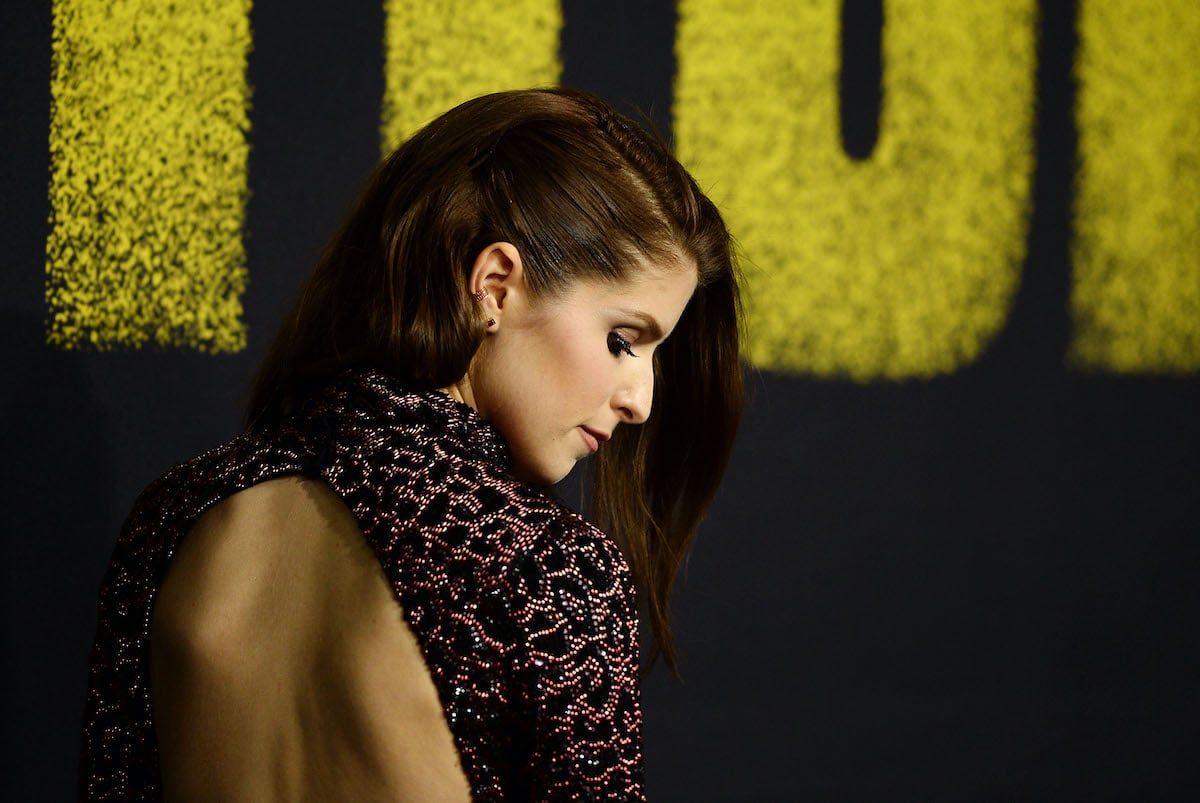 'Pitch Perfect' became a viral sensation 
According to Variety, Pitch Perfect was a "surprise success." The movie grossed $115 million worldwide on a $17 million budget. Later, the film became one of the top DVDs and movies streamed on demand in 2013.
What's even more surprising is the Pitch Perfect soundtrack went platinum after selling more than 1 million copies. "Cups," the iconic song Beca sings in her audition for the Barden Bellas, went triple platinum. Ironically, "Cups" — perhaps the one part of Pitch Perfect that made it so popular — wasn't supposed to be in the movie at all. 
'Cups (When I'm Gone)' wasn't in the original 'Pitch Perfect' script 
As Kendrick revealed to Vanity Fair, the cup song was her idea. "At the time I hadn't sung in a film," the Twilight star explained. "So I just kinda needed to prove that I could sing. And I actually brought in a cup and was like, 'I can do this dumb thing, like the cup.'"
Naturally, Kendrick's performance ended up becoming one of the most pivotal parts of Pitch Perfect. Initially, writer Kay Cannon wanted "I'm a Little Teacup" to be Beca's audition song. But once Kendrick showed off her cup-tapping skills, "Cups (When I'm Gone)" became the Pitch Perfect anthem. 
Anna Kendrick needed the perfect drink vessel to perform 'Cups (When I'm Gone)' 
After Cannon decided to work Kendrick's talents into Pitch Perfect, they went through the rigorous process of finding the perfect cup for the scene. "The director, Jason Moore, and I were going around collecting cups that we would just see on set," Kendrick explained.
They tested each cup to see which made the best sound for Beca's audition. "We had this little collection of a dozen cups to try once we actually got to that location and I could test them out on that stage," Kendrick continued. After Pitch Perfect's release, fans sought to find their own perfect cups.
Anna Kendrick apologizes for the impact of 'Pitch Perfect' on plastic cup use 
Ellory Smith, a writer for Robot Chicken and the producer of a comedy show featuring female and non binary performers, tweeted about Pitch Perfect's impact on the summer camp she once worked at.
"I was a camp counselor the year Pitch Perfect came out and I can't tell you how bad it was," Smith tweeted. "We had to ban empty cups." When Kendrick caught wind of the tweet, she felt compelled to apologize, tweeting: "I am so, so sorry."
Pitch Perfect fans enjoyed Kendrick's humorous apology, something many fans didn't feel was necessary. Smith replied to Kendrick's apology with: "It was like going to war, but eventually I will forgive you!"