'Pokémon Legends: Arceus' Web Anime to Explore Hisui in More Depth
The February 2022 Pokémon Presents announced new video games and updates to some of the franchise's existing ones, but that's not all it had in store. Following the release of Pokémon Legends: Arceus for the Nintendo Switch, The Pokémon Company revealed it's working on a web anime that will explore the Hisui region in further depth.
'Pokémon Legends: Arceus' is getting a web anime
RELATED: 'Pokémon Legends: Arceus' Launches Free Daybreak Update on Pokémon Day
Fans hyped Pokémon Legends: Arceus since its debut in January. And the February 2022 Pokémon Presents confirmed they'll get another chance to explore the Hisui region. In addition to dropping a free update for the Nintendo Switch game, the live stream revealed Pokémon Legends: Arceus will serve as the basis of a new web anime.
The animated series will further explore the Hisui region introduced in Arceus. Those who enjoyed the game's setting will undoubtedly want to dive into Sinnoh's ancient history a second time. And according to The Pokémon Company, the anime will have its own original story.
Additional plot details haven't been announced just yet, but the series is currently in production and slated for a 2022 release date. The live stream also unveiled artwork teasing the new story. Can fans learn anything from it?
What does the key art tell us about the anime's storyline?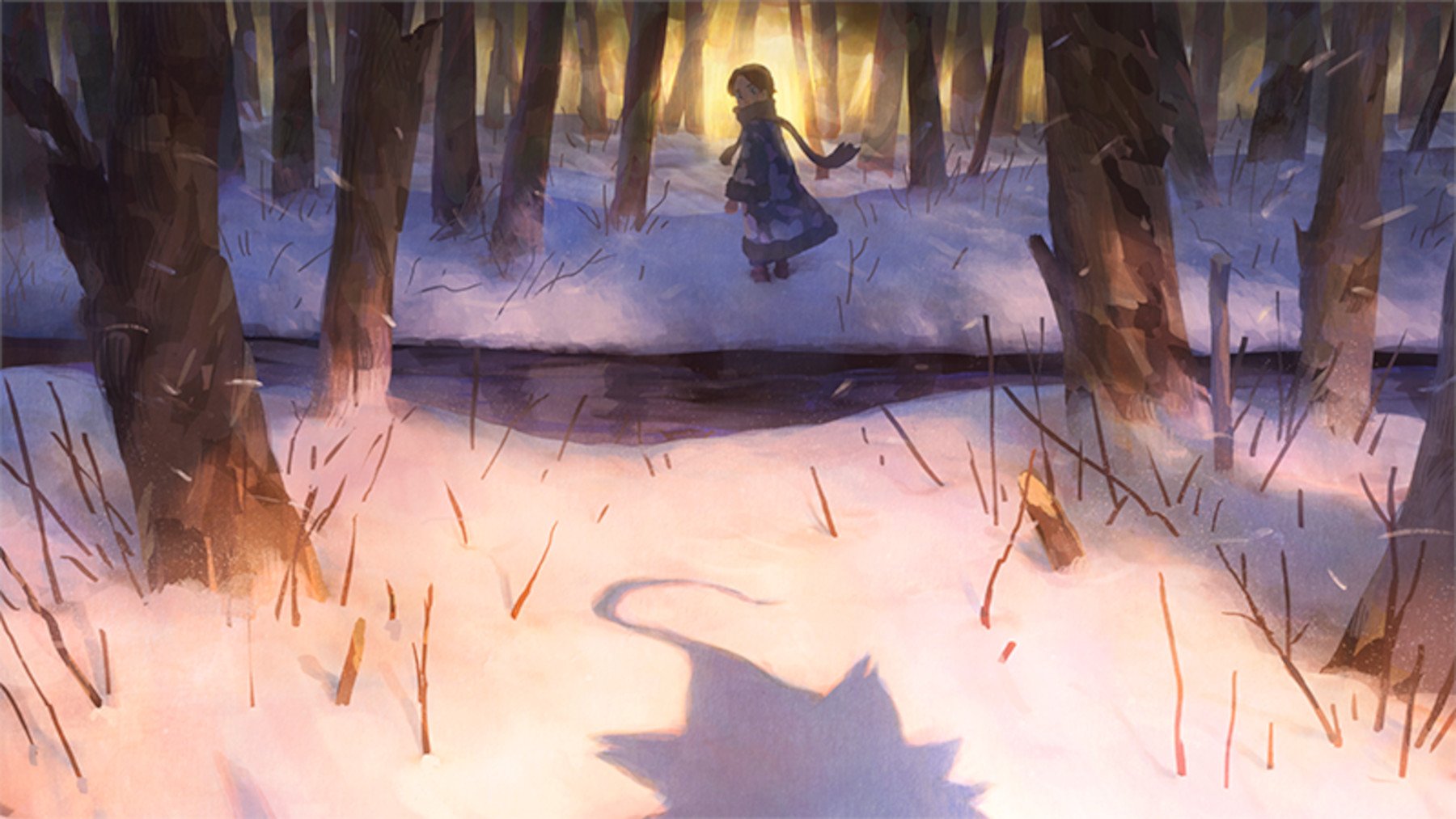 RELATED: 'Pokémon Scarlet' and 'Pokémon Violet' to Introduce Gen 9 in Late 2022
In addition to announcing a web anime based on Pokémon Legends: Arceus, The Pokémon Company released key art associated with the upcoming series. As seen above, it features a character walking into a snowy wood. However, they're looking back at a shadow lurking behind them.
As IGN notes, the shadow appears to belong to the Hisuian variant of Zorua. It's unclear what the significance of this Pokémon will be in the animated series.
Knowing that Arceus takes players back to when Pokémon and trainers didn't always get along, the story could see this trainer getting to know the Zorua. Much like the game, it could delve into how humans got Pokémon to trust them, turning their relationship into a collaborative rather than hostile one.
Only time will tell if that's the direction the series goes in. Fans will be waiting for more updates on the new story — along with news of any more Arceus content.
Will 'Pokémon Legends: Arceus' spark more content?
Given the positive reception Pokémon Legends: Arceus received upon its release, it's probably no surprise fans are hoping for more than a web anime in the future. Fortunately, they also got a free update for the game during Pokémon Presents, rolling out new research missions and battle features.
Of course, many are still crossing their fingers for some sort of DLC. Whether the game will get one remains a mystery, but it would be nice to see the Hisui Pokédex expanded a bit. Perhaps new content will arrive with the anime series' debut — or even in anticipation of it. The sooner fans can return to Hisui, the better!
Pokémon Legends: Arceus is currently available for Nintendo Switch.
RELATED: 'Pokémon Legends: Arceus': Fans Want a Sequel Centered on Celebi and Johto