Pop Smoke's Girlfriend Yummy Yellow Breaks Her Silence on His Death
The music world is still reeling from the tragic, young death of rising rapper Pop Smoke. The Brooklyn MC's girlfriend posted a memorial tribute to him on her Instagram, talking about some of their final memories.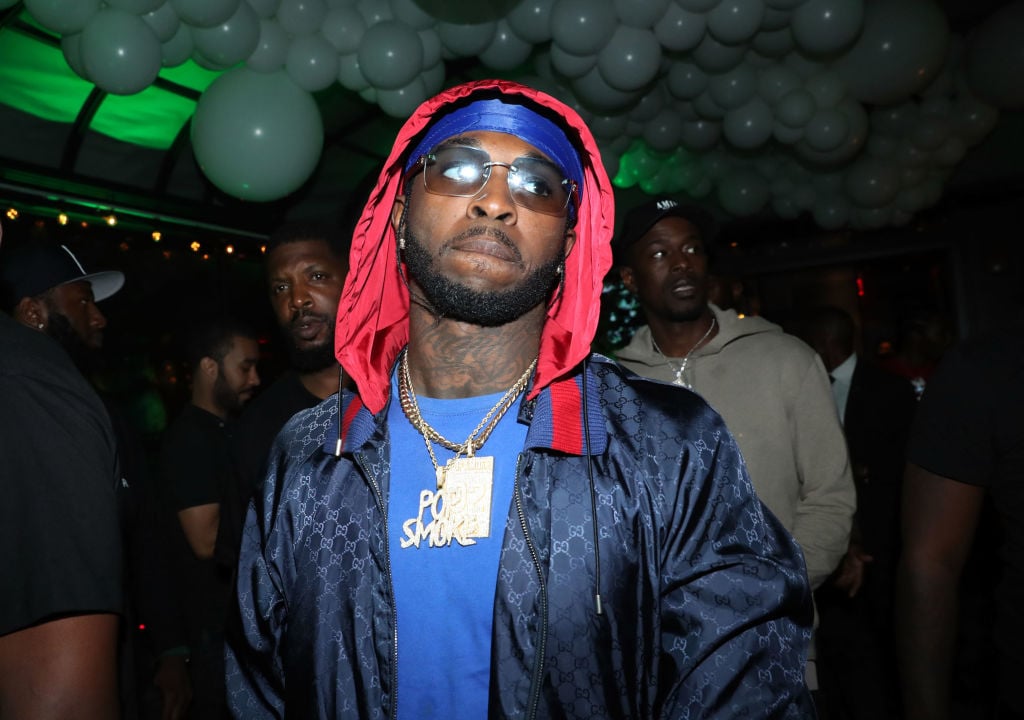 New reports say Pop Smoke's death was a hit, not an inside invasion
Pop Smoke, whose real name was Bashar Jackson, was a rapidly rising hip-hop star. "Welcome to the Party" was his first major hit and hit had remixes featuring Nicki Minaj and Skepta. His second mixtape, Meet the Woo 2, was just released a few weeks ago to major buzz. It featured songs with A Boogie wit da Hoodie, Quavo, and Nav. The set also included the hit song, "Dior," which was making major waves right before his death.
The rapper's death was originally reported as a home invasion gone wrong, but now it looks like it could have been a hit or even an inside job. These early reports also resulted in a lot of people claiming that someone got Pop Smoke's address from Instagram posts.
However, TMZ reports, "The folks who have seen the surveillance video tell us the person inside the house — presumably the shooter — did not carry anything out. Given that he shot someone, it's doubtful he would take the time to stuff items in his pocket."
Yummy Yellow emotionally remembers Pop Smoke
On social media this week, Yummy Yellow, Pop Smoke's girlfriend, remembered the late rapper and also detailed their last moments together.
In a lengthy Instagram post, she wrote in part, "I'm a mother before anything but, a lover? Not so much. The more I get to thinking, I realize I tend to have a cold heart but, you melted mine so quickly. We taught each other self-awareness. He was rare. Never once did he try to change me. He was so resilient. Nothing could bend or break him. He made sense out of everything and if he didn't understand, he would ask you questions, lots of em. He never ceased to amaze me with his honesty, I knew everything, I mean everything. He told me he never trusted a girl before but, he was willing."
Her post continued, "Since Mid January U started movin super careful with me. I can't sit & say I wish I hugged u more before u walked out that door Monday cause I hugged u all night before that flight to Cali. Can't even say we should of said I love u more that night/morning cause we said it over 20 times."
Our thoughts are with Yummy Yellow and all the loved ones of Pop Smoke during this difficult time.