Olivia Rodrigo Has a Second Album Up Her Sleeve Called 'Sweet,' a Popular Fan Theory Suggests
It's brutal out here, but it might not always be. Olivia Rodrigo's debut album, Sour, topped the charts after its release in May 2021. Now, some fans think they discovered the title and theme of Olivia Rodrigo's second album.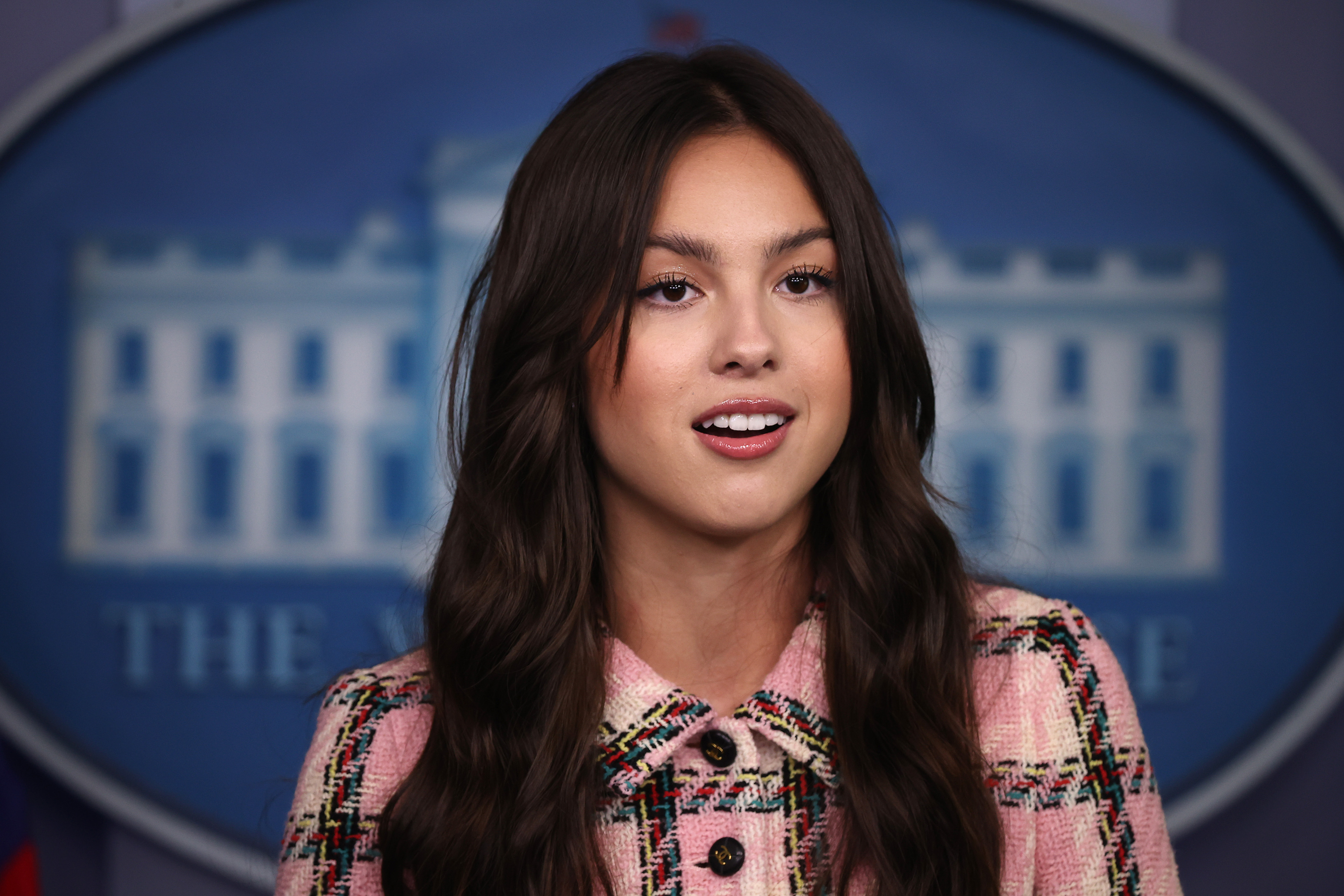 Olivia Rodrigo released her debut album 'Sour' in early 2021
Hot off the heels of her single "Drivers License," Rodrigo announced her debut album. That was Sour, which featured songs including "Good 4 U," "Brutal," and "Deja Vu." Since its release, the album has earned millions of streams from fans.
When Rodrigo released Sour, she collaborated with Sour Patch Kids to bring purple-themed candy to fans. It's unclear whether Rodrigo's brand deal will extend beyond her debut album. However, the slogan of the candy — "Sour. Sweet. Gone." — led some fans to believe Rodrigo might take her Sour theme to the next level. After all, another phrase associated with Sour Patch Kids is "First they're sour; then they're sweet."
RELATED: Are Joshua Bassett and Olivia Rodrigo Friends? Here's What We Know About the Cast Members From 'High School Musical: The Musical: The Series'
Fans sleuth out a potential title of Olivia Rodrigo's second album
As most of the songs on Sour were breakup songs, it makes sense for fans to get a collection of original love songs for Rodrigo's second album. Rodrigo herself has posted clues on Instagram, some of them being love songs.
"I'm a songwriter who writes from a place of authenticity and truth," she said during an interview with Billboard. "And truthfully, love and happiness and everything weren't feelings that I was feeling at the time. And what's the point of putting out a record if it isn't something that you feel is important to say to people?"
Some fans also noticed that lately, Rodrigo has been posting pictures of "sweet things." On June 2, she posted a picture on Instagram of her friend and a cake. And on June 20, she posted a picture of herself holding a dog at the Sour prom.
When will Olivia Rodrigo release another album?
Of course, it's not confirmed which songs will be included on any upcoming album. And no album release date has been announced. However, some fans expect another project is in the works for the singer-songwriter.
In the meantime, Rodrigo appears in most episodes of the Disney+ original series High School Musical: The Musical: The Series as Nini. She even wrote and performed songs for her character — some created in conjunction with Joshua Bassett. 
Music by Rodrigo is available on most major streaming platforms, including Spotify and Apple Music. 
RELATED: ​​'High School Musical: The Musical: The Series': Who Is Nini Playing in 'Beauty and the Beast'?