The Most Popular Song off of BTS' 'Map of the Soul: 7,' According to Plays on Spotify
Fans can jam out to "Outro: Ego" or attempt to learn the "On" choreography. When BTS released their latest album from the Map of the Soul era, fans took to streaming platforms, helping it earn the No. 1 spot in a few different countries. Which are the most listened to songs from BTS' album? Here's our look into Map of the Soul: 7 and some of its most popular hits.
The first songs released by BTS from 'Map of the Soul: 7' were 'Interlude: Shadow' and 'Black Swan' 
The first look into BTS' album came with their comeback trailer, featuring resident rapper Suga. Although this song premiered during January 2020, it wasn't released on Spotify until the album's premiere date — Feb. 21, 2020. "Interlude: Shadow" currently has over 8 million plays on Spotify, with over 63 million plays on YouTube.
Because it was released ahead of the album's debut, and the first song from Map of the Soul: 7 to appear on Spotify, this song has the highest number of streams. Less than a month since its premiere, "Black Swan" has over 75 million plays on Spotify. The "Black Swan Art Film" posted to YouTube has 32 million views.
J-Hope's 'Outro: Ego' earned millions of views on YouTube
Another "comeback trailer" of the group, BTS released the music video for "Outro: Ego" on YouTube. This video, featuring rapper J-Hope, debuted ahead of Map of the Soul: 7's premiere.
Within a matter of hours, jumped to the top trending spot on the platform. Currently, "Outro: Ego" holds 41 million plays on YouTube and over 8 million plays on Spotify.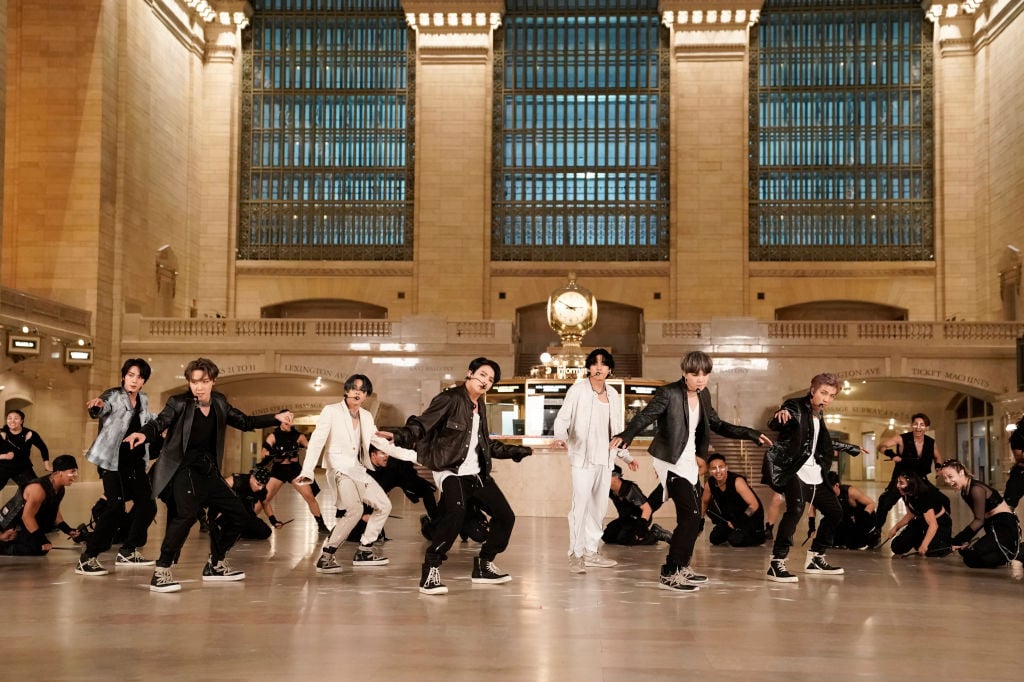 The music video for 'On' broke a few records for this K-pop group and YouTube
Complete with choreography, BTS debuted this song along with a few music videos, posted to YouTube. According to an announcement from the platform, the video earned the biggest premiere of all-time on the platform, racking up 1.54 million concurrent viewers tuning in for Thursday's debut on YouTube Premieres.
Since then, "On" earned over 22 million plays on Spotify. There's a version of this song featuring the award-winning artist, Sia, which has almost 20 million plays. The official music video for this song has over 67 million views on YouTube.
Some music from 'Map of the Soul: 7' already debuted with 'Map of the Soul: Persona'
Map of the Soul: 7 encompasses the ideas of "Persona," "Shadow," and "Ego," featuring those three tracks on the full-length album. There are 20 songs available for streaming on Spotify with the recent release. Some songs were already released by the K-pop group with 2019's Map of the Soul: Persona.
That means songs like "Dionysus" and "Make It Right" already earned millions of streams. The most popular off of Map of the Soul: Persona, "Boy With Love," is also available with this new album. On the streaming platform, this song holds over 300 million plays, making it one of BTS' most popular songs.
Music by BTS, including their recently-released album Map of the Soul: 7, is available on Spotify, Apple Music, and most major streaming platforms.