'Porsha's Family Matters' Beats Out 'RHOSLC' in Overall Ratings, Surprising Fans of the 'Real Housewives' Franchise
The Real Housewives franchise provides a platform for stars to launch successful entertainment careers. The Real Housewives of Atlanta is no exception. In fact, a spinoff of the Georgia-based series is overtaking the latest iteration of the franchise. Porsha's Family Matters is beating The Real Housewives of Salt Lake City in overall ratings.
Considering the drama and feuds that Porsha Williams thrived in during her time on RHOA, the star's solo success may not sit well with her former co-stars. The ratings battle has certainly shocked Real Housewives fans. Still, Williams' spinoff doesn't exactly cater to her, so it's hard to say how she's faring personally from the new Bravo show.
Porsha Williams left 'RHOA' amid drama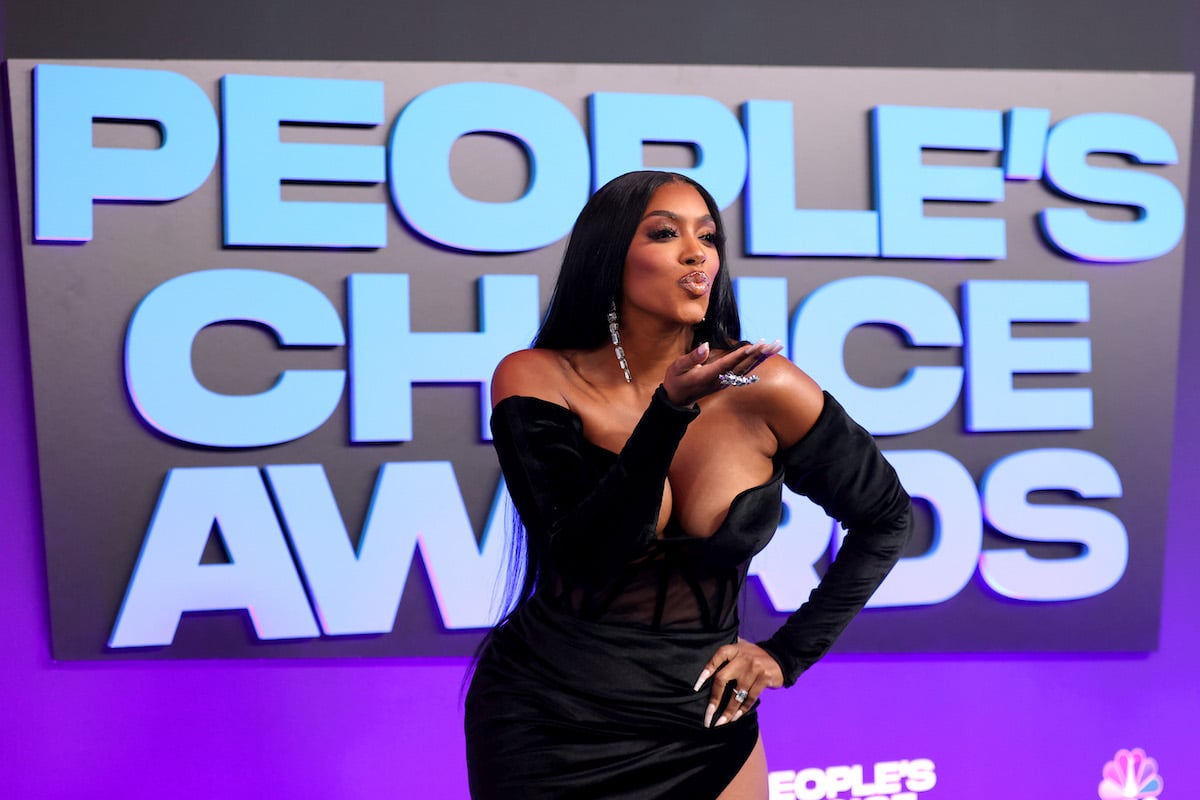 Things have certainly changed since Williams first appeared on RHOA. When she entered Season 5, she was married to NFL star Kordell Stewart. The newlyweds appeared together on the series, but there was trouble in paradise. Many saw Stewart's treatment of Williams as chauvinistic. His insistence that she not work outside of the home drew criticism and laid the groundwork for their eventual split.
In Season 7, Williams appeared as a "friend of" rather than a main cast member. But she returned to be a main character for Season 8 and stayed there until she left the show after Season 13.
The Atlanta native's initial return to RHOA was not certain. Beloved Bravo producer and host Andy Cohen admits he almost fired her because he didn't know if she could handle being on the show as a divorced woman. A well-timed speech during a reunion special changed his mind. Cohen admits he "underestimated" Williams.
After 10 successful years on the series, Williams announced her exit ahead of the Season 14 premiere. Her somewhat hasty engagement to Simon Guobadia, a former cast mate's ex-husband, made her exit a dramatic one. Even as she thanked the show for all it gave her, she teased her own solo project on Bravo.
'RHOSLC' is overtaken by 'Porsha's Family Matters'
The Real Housewives franchise remains popular, and the RHOSLC iteration has garnered a lot of fans. As TV Deets reports, the series is getting a steady viewership of around 700,000 viewers each week. While that's not too shabby, those behind the flagship franchise are a little taken aback by the rating performance of Porsha's Family Matters. Williams' solo spinoff has garnered more viewers, on average, according to TV Line.
In fact, the report speculates that RHOSLC may undergo serious changes in order to boost its popularity: "As for RHOSLC, the show continues to do well once delayed viewership is counted and it usually trends on social media during airings, so the show will definitely be back for Season 3. That said, expect some cast changes when it does return."
'Porsha's Family Matters' does not paint Porsha in the best light
Just what makes Porsha's Family Matters so popular? The series was billed as focusing on Williams' activism, particularly her part in the Black Lives Matter movement. While these elements are touched upon, Williams is not always shown in the best light.
Facing pressing questions about her new relationship and co-parenting her daughter with ex-partner Dennis McKinley, Williams has definitely felt the pressure. Some fans have even called Williams the "villain" of her own story. They wonder if she regrets doing the show, according to Urban Belle.
While the series might not be great for Williams' ego, it's certainly been a benefit to her bank account. The star has amassed a $6 million fortune thanks in no small part to the way she turned her RHOA success into a solo career.
RELATED: 'RHOA': Porsha Williams' Fiancé Offers Money For Receipts He Cheated On Her